This Adorable Ad For Ikea Kitchens Will Bring A Smile To Your Day
As always, Ikea has come up with a quirky advertisement for their new METOD Kitchen Range, a concept that allows the customer to put together their own customised kitchen by choosing from a variety of options.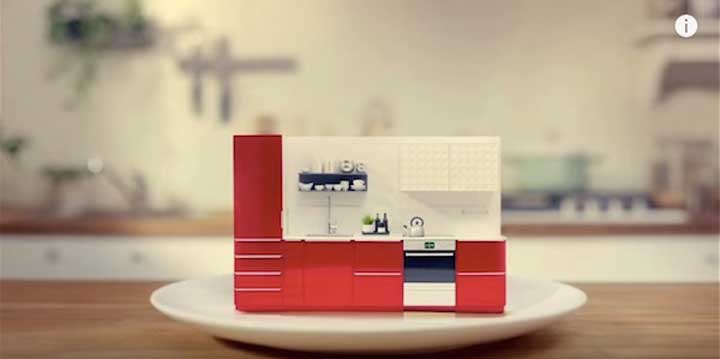 The film, which is called 'Recipes For Delicious Kitchens' was put together by BBH Asia Pacific and will run in Singapore, Malaysia and Thailand.
Speaking about the concept, Tze Kuen Yeong, the marketing head of Ikea in Malaysia, Singapore and Thailand said: "The METOD range allows people to create thousands of different kitchen combinations and utilize every centimetre of their kitchen space. And it has combinations to fit all sorts of styles and budgets too, with a quality guarantee of 25 years. 'Recipes for Delicious Kitchens' aims to inspire you to dream up, select, and install your very own version of the IKEA METOD Kitchen."
Set to an upbeat tune, the video walks the viewer through the recipe for creating a quality kitchen. The chef chops up a 'nice juicy rack of cabinets' as one would chop up a rack of lamb, 'marinates' some pre-cut wall shelves with paint and adds 'some red doors for that extra spice'. She then encourages you to find and put together your own ingredients from the 2016 Ikea Catalogue, or as she calls it 'The IKEA cookbook.'
Check out the video below!