These Flavored Cups Make Your Water Taste Special
A few designated ounces of water a day is the key to a happy hydrated body. But we'd rather hydrate ourselves with something thirst quenching and flavorsome right? Because the only think that water lacks is taste. And even though nutritionists and health fanatics might rubbish it, we'd definitely love to down gallons if it had a kick of flavor.
The cup gives your glass of water that extra edge over others' by infusing aroma and tastes to trick your brain into believing you are actually drinking flavored-water and not just regular water.
The moment you start sipping from the cup, the FDA-approved fruity odor along with flavors like oranges, berries, lemon-lime, or apples start tingling your senses. Moreover, what you taste isn't water but a flavored liquid!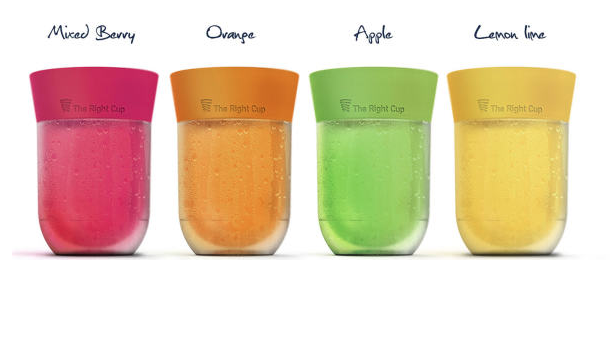 Trick Yourself
The cup was invented to promote water consumption. And the best part is that it does so much without really doing (to the water).
Indiegogo is currently promoting the project, which took almost 6 years to fare out in order to become a practical and sale able design. The Right Cup has already managed to attract funds worth $36,000 and their target is $50,000.
If successfully backed, the products will ship out in April of next year.