There's a New Wine In Town and It's Blue
It's a known fact that wine comes in different colours – pink, red and white – but now you can add one more colour to the mix.
Say hello to Gik, a blue wine by six young Spanish entrepreneurs, in collaboration with the University of the Basque Country and Azti Tecnalia (which is the food research department of the Basque Government.
Iñigo Alday, Imanol López, Jen Besga, Gorka Maiztegi, Aritz López, and Taig Mac Marthy are the six minds behind Gik and is made from a blend of red and white grapes that are sourced from vineyards predominantly in La Rioja, Zaragoza, Leon and Castilla-La Mancha, all a few hours of Madrid. The 11.5% ABV juice is hued neon blue with anthocyanin (which is a pigment found in grape skin), indigo dye and a non-caloric sweetener.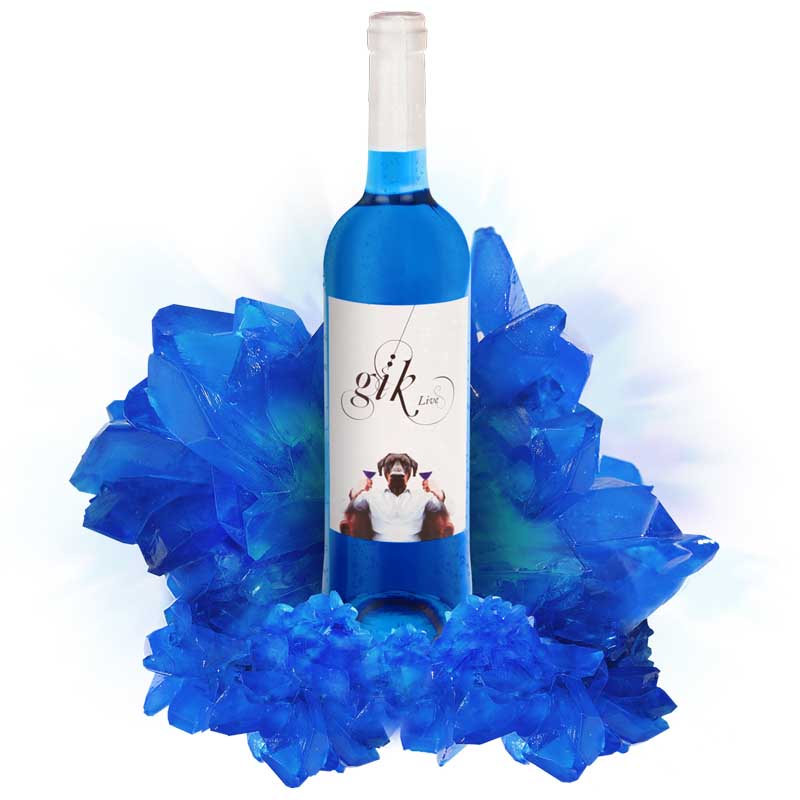 The blue inspiration came from Blue Ocean Strategy, a book written by W. Chan Kim, a Korean-born business theorist. "He tells about red oceans in his book, representing business markets saturated by specialists (sharks) who fight for the same variables and for a reduced number of clients (fish), and end up in water turned red. And how it's necessary to revert this, by innovating and creating new variables, back to blue. This seemed poetic for us to turn a traditionally red beverage into a blue one," co-founder Aritz López told Eater.
The wine is targeted at the millennial drinkers in Europe and was soft launched in Spain mid-last year through the company website. But in the next few months, Gik will be available in France, United Kingdom, Netherlands and Germany.
Suggested pairings with the sweet blue wine include sushi, nachos with guacamole, pasta carbonara, and smoked salmon, in addition to music by James Blake, Alt J, and Minus the Bear.