The Queen Is Looking For A New Chef, Are You Willing To Give It A Go?
Tired of your boring old job? Possess unmatched cooking skills? Want to serve the Royal family of Britain? Well, here's your chance to score a spot in the Buckingham Palace kitchen! Queen Elizabeth II has put out an online job posting – yes, the Crown is more technologically advanced than you may imagine – for a 'Demi Chef de Partie'.
The posting comes just a fortnight before Prince Harry and former American actress Meghan Markle tie the knot.
Who Can Apply?
To be eligible for the role, the Palace required applicants to possess certain qualities including prior "experience, possibly within a premier kitchen or volume catering", though it is not a necessity.
Furthermore, the royal recruiters are "more interested in your ability and enthusiasm to deliver across all four sections of the kitchen" among a list of other qualities like teamwork, attention to detail, and most importantly "a clear passion for food and the catering industry" and eagerness to learn new skills.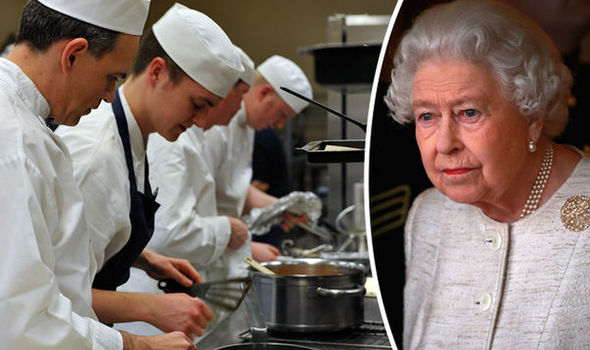 Image Source
How Much Does It Pay?
As per the official website of the Royal Household, the full-time job, which "is no ordinary Demi Chef de Partie role", offers a starting salary of £21,151.88 (~INR 19.5 lakh) per annum. Hefty as the sum seems, an Independent report says that it is "roughly £2,000 less than the average for similarly experienced chefs in London". Moreover, the Demi Chef de Partie, who will be employed under the Master of the Household's Office, will have the option to stay at a Palace accommodation that will be provided against a certain adjustment in the salary.
Open till 24th May, the posting also promises that the employee "will be rewarded with a comprehensive benefits package, including 33 days holiday (inclusive of Bank Holidays), a 15% employer contribution pension scheme" along with "meals, training and development, as well as a range of recreational facilities".
Learn more about the role here.