The Oota Walks: The Only Walk that matters in Bangalore
Over the years, Bangalore and its residents have come to be known by the different phases we seem to be going through as we make our transition into being (if we aren't already) one of the most diverse and I might add, beautiful (weather and other-wise) cities in the country. We were called 'the Garden City' and then we moved on to being the 'Rock Capital of the country' and from there on naturally we went on to being the unofficial 'Pub City of India'.
But lately, we seem to be tagged as something completely different. A name that we can say we wholly deserve and are quite proud of. We are being called the City of Foodies. We will let you celebrate that for a bit.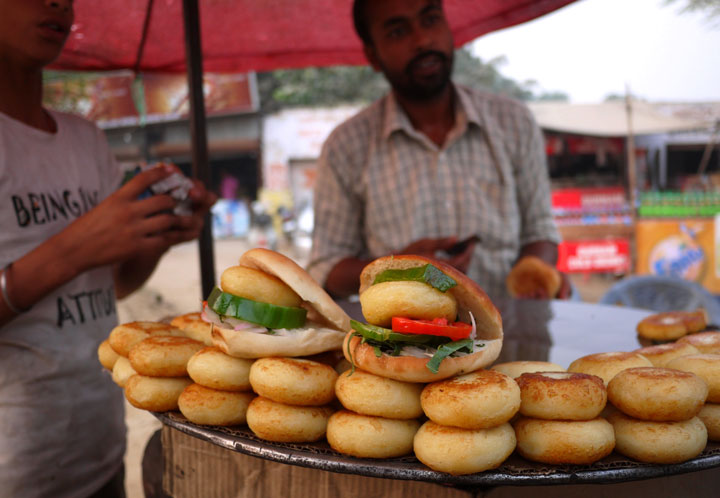 Okay, now we aren't sure who come up with these names or even if there is an official 'unofficial' board that delegates such names. But we like to think there is and even if there isn't we'd be happy to self-proclaim.
But even if we are being called the City of Foodies it's probably because of individuals like Simi Mathew and Shibaji Ghosh.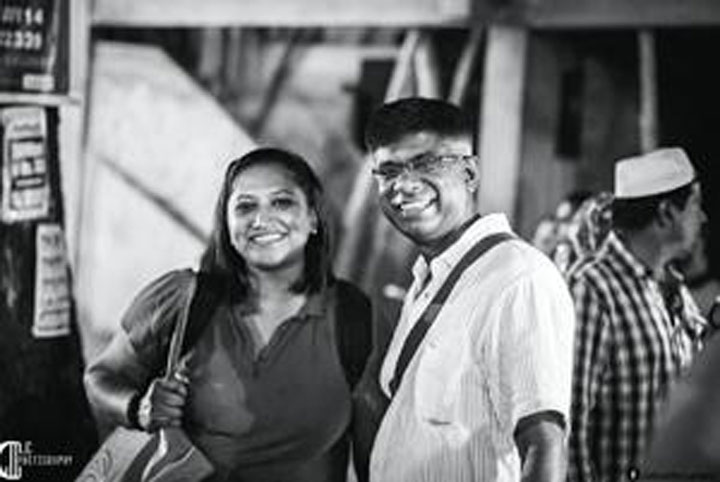 They are the wonderful entrepreneurs behind the successful venture known as The Oota Walks.
What is Oota Walks?
10 years ago, Simi moved to Bangalore and she couldn't wait to explore the city. Of course, she went to the Palace and Lalbagh but the foodie in her craved to know about the little tuck shop around the corner that dishes out amazing food, or about the military hotel that serves up biriyani at 6 am – she decided to embark on a journey of her own.
This is when Simi met Shibaji, an advertising professional and a fellow foodie. Together the dynamic duo formed a group of people with similar culinary interests and called it the Oota Company which soon evolved into the Oota Walks.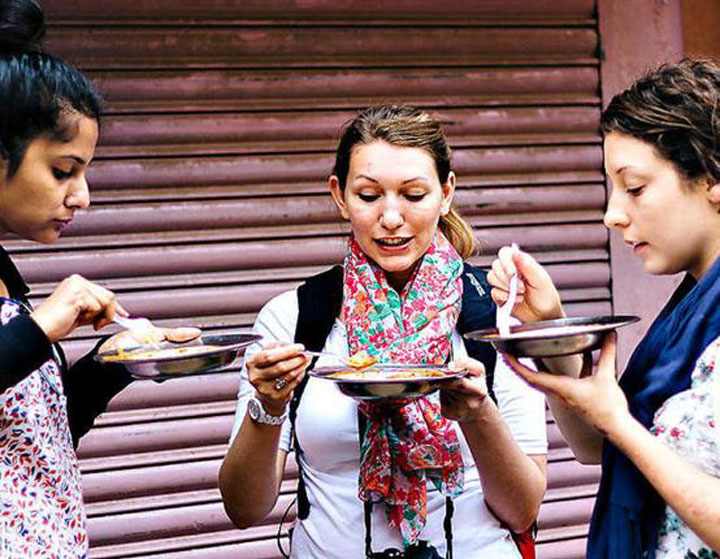 What does Oota Walks do?
Simi and Shibaji felt that Bangalore's rich heritage and stories can be discovered through food. Well, if you're going to learn about a city's history and hear about its folk stories, why not have some great food with it, right?
"Bengaluru might not be the city of monuments. But it is definitely a city of stories. I love food and it plays an important role in my life. So I wanted to explore the heritage of Bengaluru through food," says Simi.
Thus, began the walk of a lifetime.
"Our first walk was to Basavanagudi which has quite a number of legendary eateries such as SLV, Vidyarthi Bhavan and Brahmin's Cafe. We were a group of 23 foodies and got excited with each story while enjoying the delectable South Indian dishes during this walk. It was a holistic integration of food and stories," she says.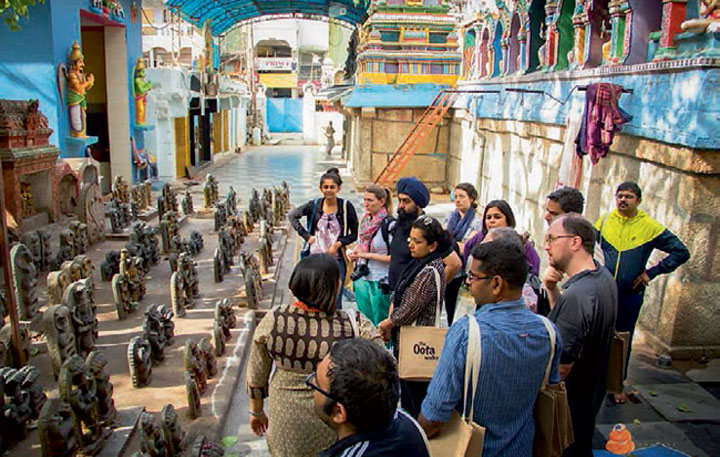 What goes behind every Oota Walk?
Every Oota Walk is different from the other. Each time targeting a whole new area of the city. "I am an active resident of the City and well-informed about the places that are worth visiting. We do a thorough research before each walk and take at least six months to organise one walk," she says. There is a team of consultants and historians working with 'The Oota Walks', who research and sketch a blueprint before the walk to avoid confusion.
Being part of an Oota Walk:
You can take part in an Oota Walk by following the groups Facebook page to keep updated on their walks and sign up for your desired walk.
On the day of the walk, you meet up with the group where you are handed an 'oota' bag that contains a brochure explaining the day's walk, a map of old Bengaluru and a water bottle along with disposable cutlery.

Once the initial meet and greet is done, you start your walk for the day normally spanning about two or three kilometres covering everything from coffee to main course and dessert. Oh, you also get a fifteen-minute break between every 500 metres in case you need to catch your breath. Or your food.
Check out their Facebook page here. Sign up and tell us about your Oota Walk. See you there!