The Mama Shop – Chennai's "Side Dish Specialist"
Not hard to spot, thanks to the funky graffiti that spells a bilingual version of "mama", The MaMa Shop's second outlet is already doing its share of attracting night owls and late night drinkers for delicious, spicy meals that's exclusively curated to become the perfect side dish for booze.
The beginning
A group of friends – Diwan, Hareesh, Malar and Vignesh – alumni of The College of Engineering, Guindy, realized the practical difficulties in procuring proper side dish for late night drinking sessions and decided to start The Mama Shop, with the motto "Side Dish Specialist" and to pioneer local flavors from across India. Their first outlet in Besant Nagar was started small with minimal seating in 450sq.ft which went on to become an instant hit among the night owls of Chennai with their late night delivery that goes on up to 3 pm.
Loads of positive feedback later, they opened their second outlet at Anna Nagar, a full-scale establishment that seats 50 people and is dedicated solely to side dishes. They are gearing up for continuous 24-hour operations on weekends for Anna Nagar; with new branches in OMR and Coimbatore planned for opening early 2019 – good news for the city's night owls indeed!
Spicy all the way
We start off with a South Indian favorite – the Chicken 555 – deep fried chicken strips sautéed with curd, curry leaves, green chili and plenty of garlic. The bar staple that's native to Andhra was a rich, spicy dish with powerful flavors characteristic to the Andhra cuisine.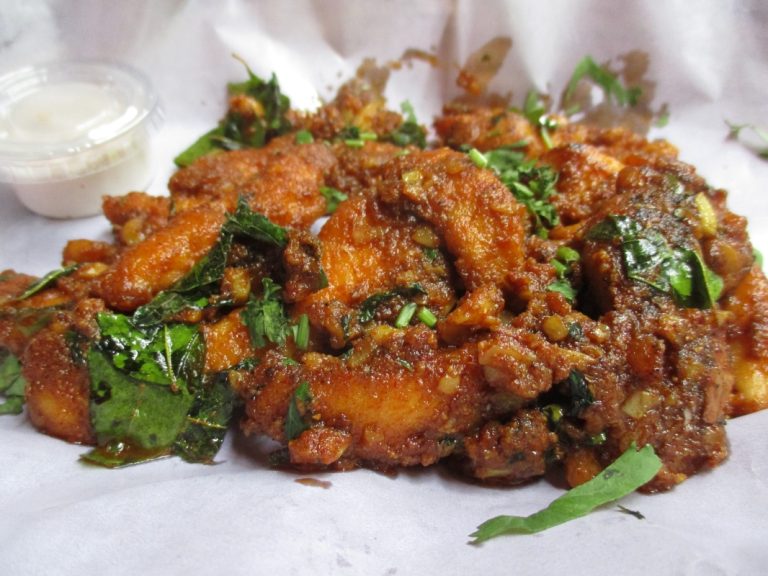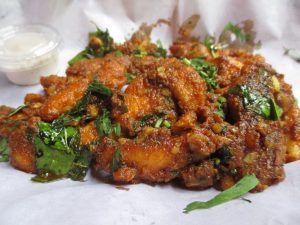 The Vanjaram Tava Varuval was another South Indian delicacy we tried that was pan-seared fish prepared with spices. Again a spicy dish perfect as an accompaniment for booze, this dish is a must-try for those who love fish in its fried format with the flavors of a gravy, but without the gravy.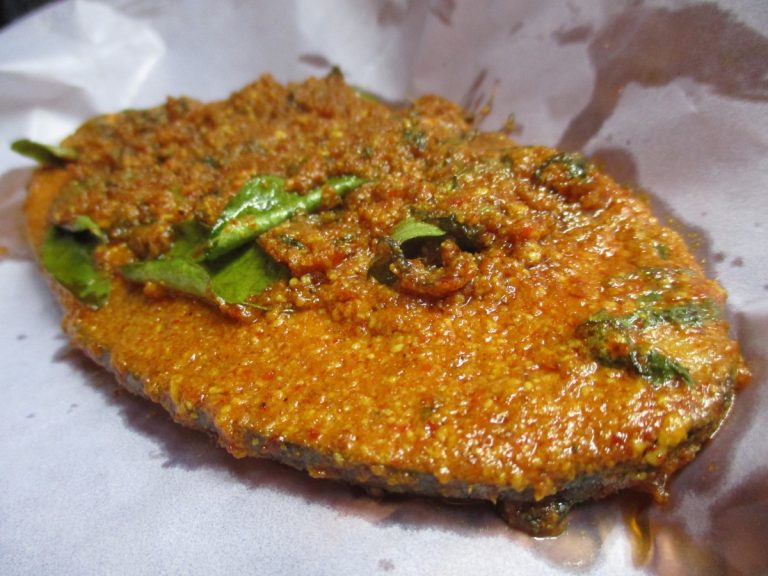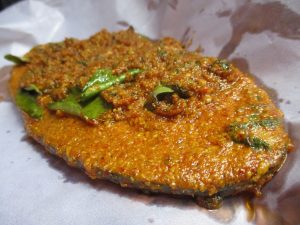 The comfort of classics
The Chicken Maggi Goreng is one of the hot sellers here at The Mama Shop. A classic Malaysian dish of stir-fried Maggi noodles with tofu, soya sauce, spices and of course, chunks of spicy chicken. The comforting taste of fried Maggi makes the dish a hit with us. A delightful upgrade to our favorite dish, for sure.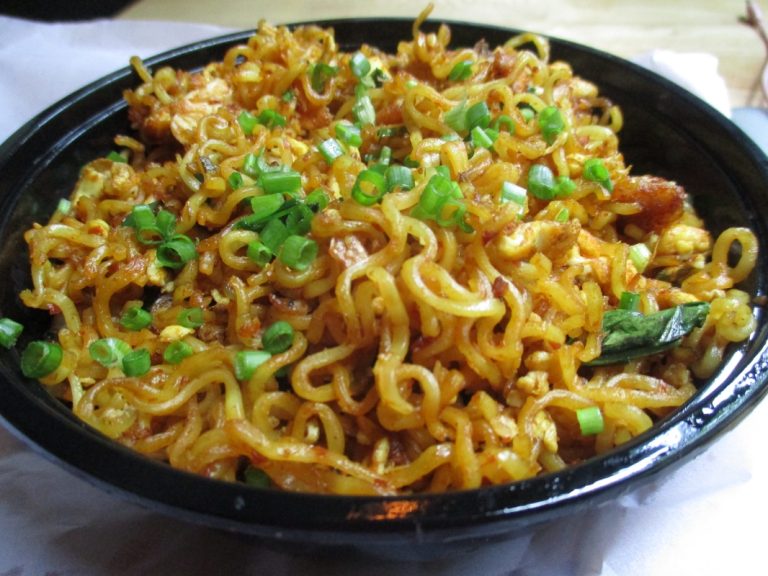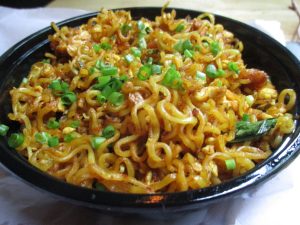 We had the Chicken Club Sandwich next, a tasty, filling, dish if there ever was one. What sets this chicken sandwich apart from any other chicken sandwich is the meat that comes directly from the shawarma grill. Oodles of spicy chilli mayo and cheese and fresh veggies combine with the perfectly seasoned chicken to make it the complete meal.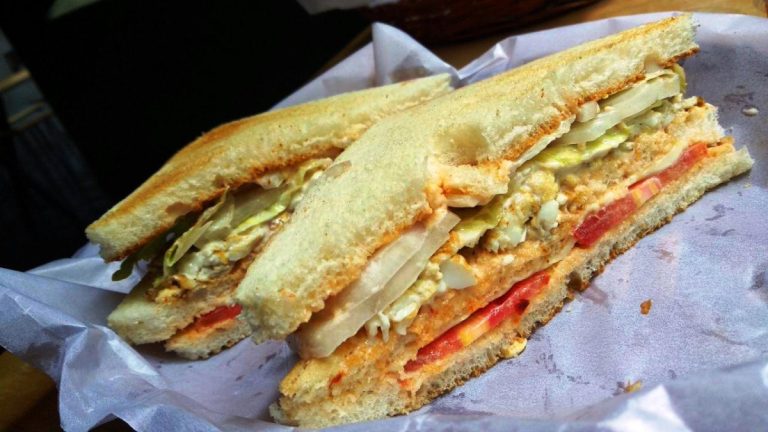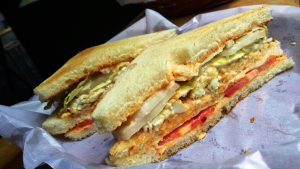 Quirky and quaint
The Mama Shop's take on a Spanish Omelette was interesting and no less tasty. Huge chunks of tomatoes, onions and peppers comes tangled with the omelette and tastes flavorful peppery.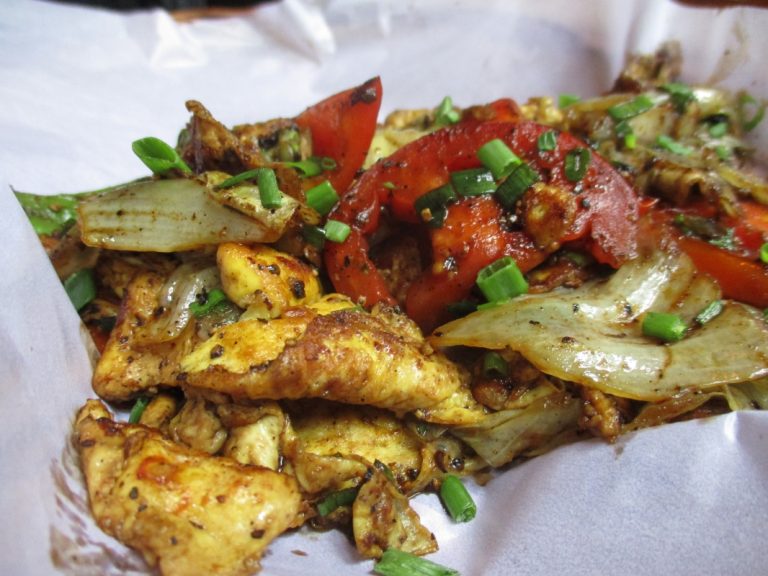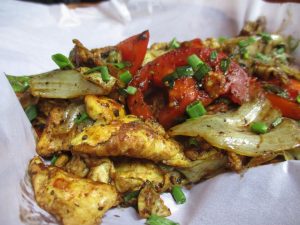 We downed a bottle of their rose milk to finish off our meal but you can also try their Paal Payasam for dessert, a traditional favorite that never disappoints.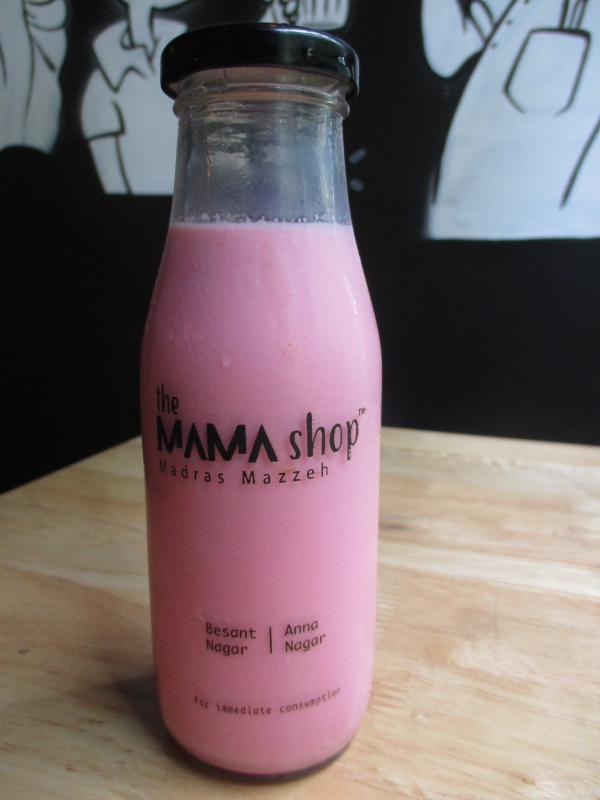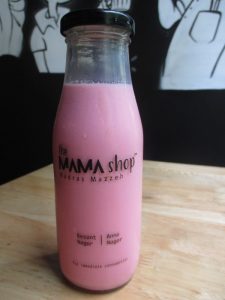 A MaMa Shop has in store one of its novelty offerings to customers partying at home – premix cocktail buckets. Mixed by experts and delivered with ice-cubes, all ready to use. The Screwdriver and Mojito mocktails are some of their best we hear. Strolling the nights on a hungry stomach? Head to The Mama Shop, Anna Nagar for delicious food, booze and the perfect 'side dish' you can hope for.