The Irish House – World Cup Fever 2019
This Cricket season, it's only getting bigger and better at your favorite neighborhood pub, The Irish House which is all set to make sure you join the World Cup craze with awesome beer bucket and shots tray deals along with a special platters menu to gorge on through the 50 over ODI fest from 30th May to 14th July 2019.They are also introducing a Special 'Season Pass' to sort your match screening plans for the entire World cup; this will be priced at Rs. 500 (AI) which will entitle the pass holder to a complimentary beer/shot/platter on the first bucket/tray/platter of 4 or 6 ordered during the game, a cool 10% off on the food menu (On a minimum food billing of Rs. 500 from the A La Carte Menu).
While you enjoy the game, chug down pints of chilled beer from their kickass beer bucket deals – – Delhi – 4 Bira Blonde Pints at INR 695 ++; 6 Bira Blonde Pints at INR 995 ++; 4 Bira White Pints at INR 795 ++; 6 Bira White Pints at INR 1195 ++; 4 Bira Lite Pints at INR 895 ++ & 6 Bira Lite Pints at INR 1295++; 4 Bira IPA Pints at INR 1095 & 6 Bira IPA Pints at INR 1595 ++. Enjoy the buckets in Noida at – 4 Kingfisher Pints at INR 725 ++; 6 Kingfisher Pints at INR 1075 ++; 4 Kingfisher Ultra Pints at INR 995 ++; 6 Kingfisher Ultra Pints at INR 1495 ++; 4 Heineken Pints at INR 1195 ++ & 6 Heineken Pints at INR 1795 ++. Pair your beer with their DIY community platters at insane prices.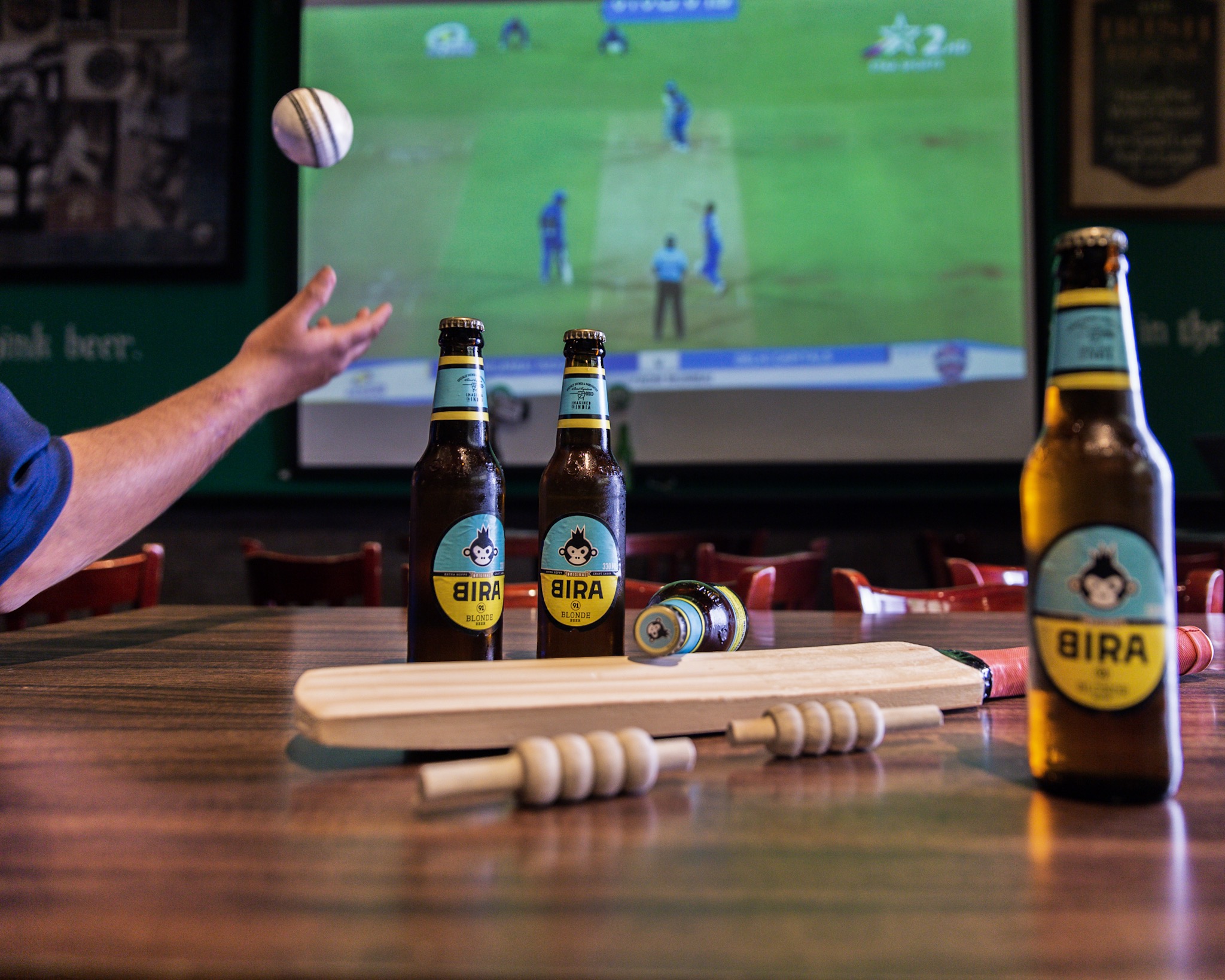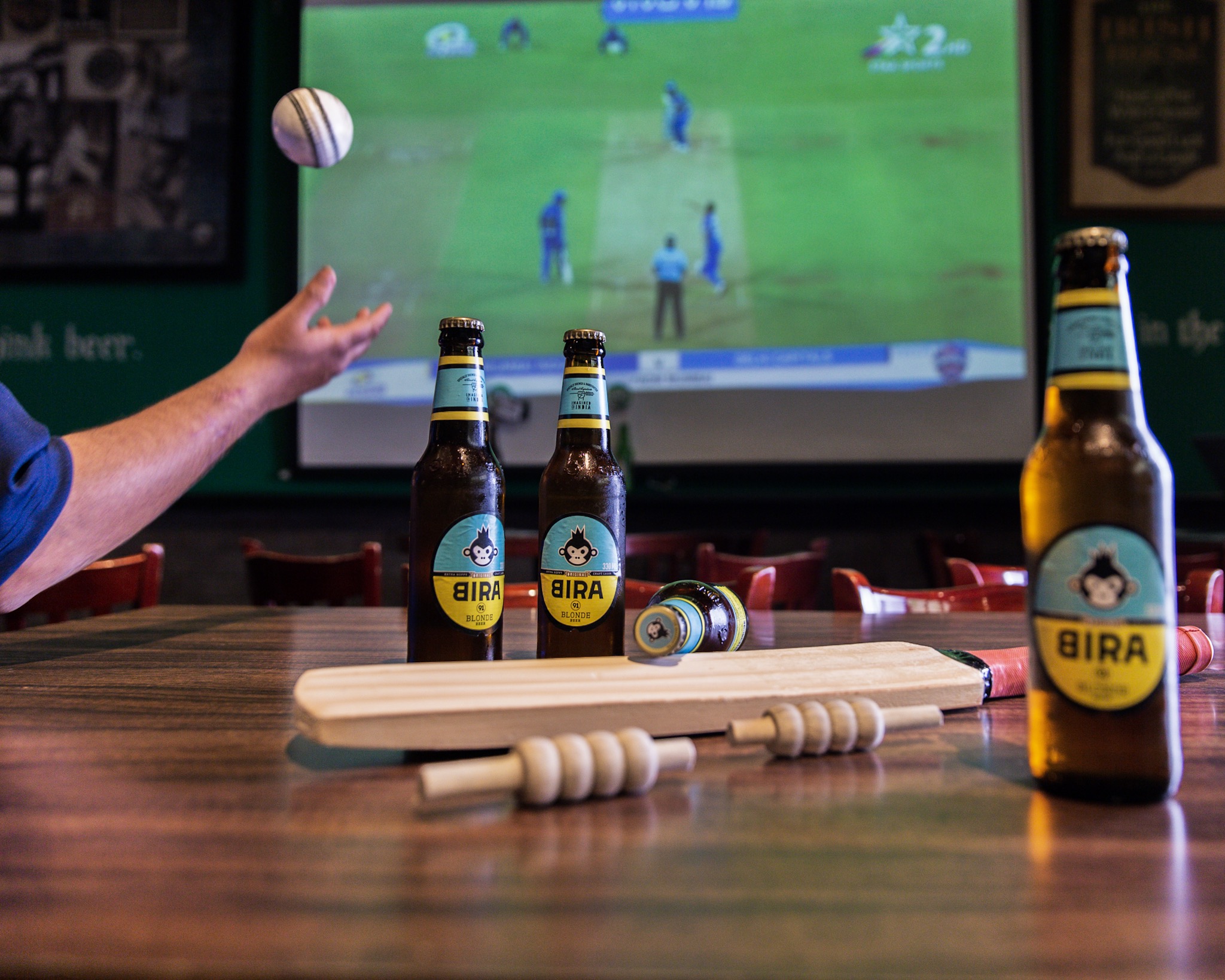 Make your own platter of 4 or 6 appetizers from a variety of delicious options such as Armagh Mushroom Bites, Crispy Onion Rings, Honey Sriracha Potato Bites, Mini Tacos amongst a list of 28 options to build a platter to suit everyone's liking! You can pick any 4 veg appetizers for INR 595, 4 non-veg ones for INR 895; 6 veg at INR 895 and 6 non-veg appetizers at INR 1295. There's more! Get drunk with their Shots Tray of 4 or 6 shots starting at INR 495 at Nehru Place and Noida. That's not it! Cheer for your favorite team and test your luck with their prediction cards. All you have to do is make the correct prediction in the first one hour of the game and if you're right, you get a free beer on the house! Show some sportsman spirit by putting on your supporting team's jersey (either of the playing team) and enjoy a beer on them. 
So if you're looking for a spot to catch all the cricket action live, head over to The Irish House with your squad for a great sports bar vibe, big screens, incredible deals, delicious bar bites, a huge variety of beers, and a crowd with the same spirit as yours!
What: World Cup Fever 2019 at The Irish House
When: 30th May to 14th July 2019
Time: 12 noon to 12:00 am
Where: The Irish House – Nehru Place & Noida