'The Golden Times are Here' Promises 7up with Their Recently Launched '7up Ponneram' Campaign
7up Ponneram was introduced to us Chennaiites at Express Avenue Mall on the 20th of December. All glitz and glamour, the event featured actor Kajal Aggarwal, a dance troupe and tons of shiny gold confetti!
The campaign focuses on the philosophy that when the time is right, everything will fall into place. It allows its consumers a chance to win gold every hour with the purchase of 7up.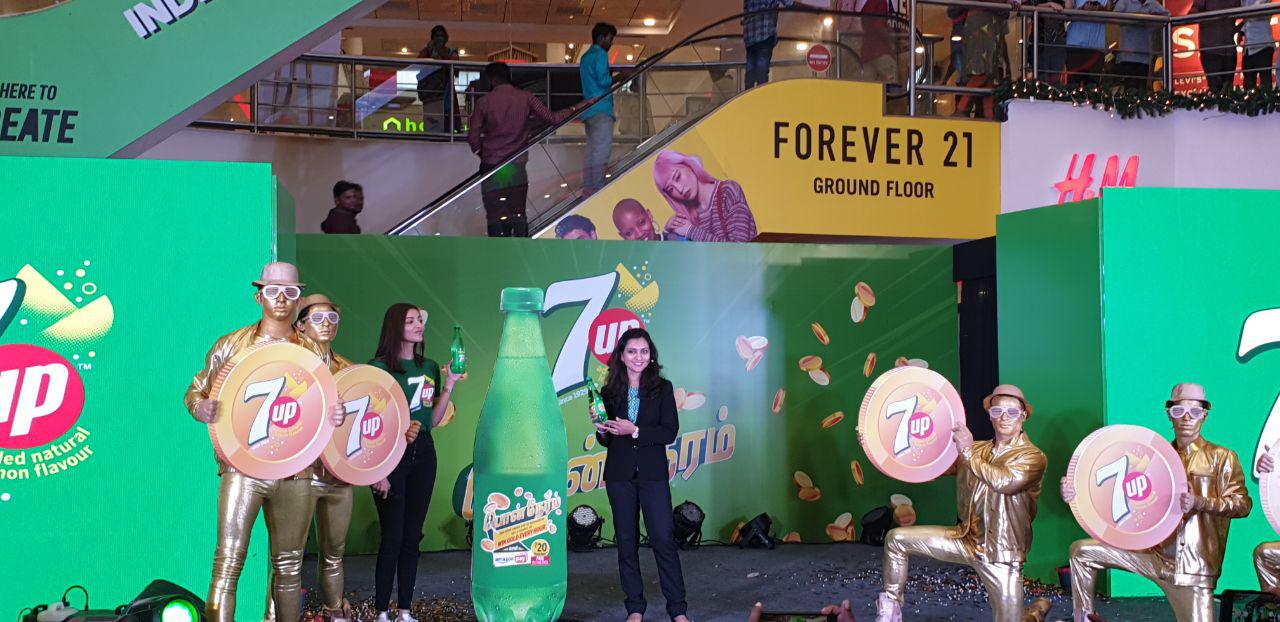 The event started out with some fun interactive sessions, where members of the audience shared a 'Golden Moment' from their own life. Following this, popular Indian actor Kajal Aggarwal introduced the campaign to the audience and shared anecdotes from her own life. Kajal spoke about how the concept on 'Ponneram' resonated with her as she too believed that people should always be their cool, authentic self and when the time is right everything will automatically fall into place. The event ended with an eye-catching dance performance by a group of performers clad head to toe in gold.
All you need to do is buy a bottle of 7up and SMS the 8-digit unique code printed behind the label or under the crown to +91 9223492234. Once you do this, you will receive an SMS confirmation containing a 17-digit code which would be counted as your contest entry. And the best part? You can enter as many times as you want! So what are you waiting for? Grab a 7up bottle, chill out and get rich!