The Cultured Cousins – Woodside Inn's All New Cheese & Mead menu
They say the secret ingredient is always…cheese! At Woodside Inn – your favourite neighbourhood bar, this secret ingredient is coming to the forefront. With the Cultured Cousins menu, Woodside Inn's take on classic & comfort – chees-ey items, brings the focus on 5 different local artisanal cheese sourced from various parts of the country paired with the drink of the gods aka mead.
From Portuguese style crumbly Bandel sourced from Kolkata to the semi soft Italian style Bel Paese & Cheddar from Bangalore's Begum Victoria Cheese, the menu will also feature the Mediterranean favourite halloumi – made by Eleftheria, Mumbai and the French style Tomme by Spotted Cow Fromagerie, Mumbai along with Goat Cheese from Kodai Cheese, Kodaikanal and Vegan Cheese from Soft Spot Foods.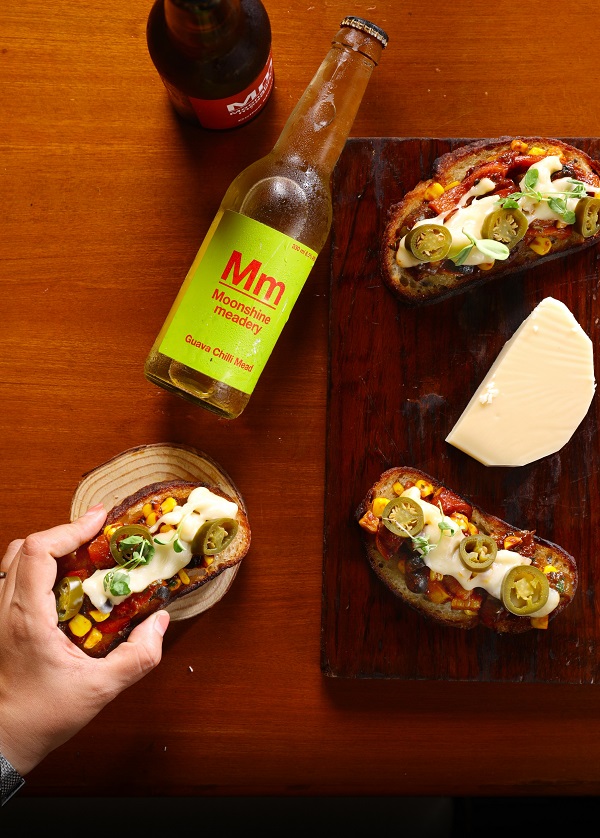 The Cultured Cousins menu will feature a hearty Chicken Mousse Meatball soup with a crunchy Tomme Cheese pastry on top, a fresh Baked Halloumi & Pear Salad with aged balsamic dressing and bandel dust. Bar nibbles include the indulgent Crumb Fried Cheddar and Bel Paese Rolls and a juicy Pork Belly-Bandel Cheese Dip. Also on the menu is Woodside Inn's take on a classic Ham n Cheese Sourdough Sandwich with the French Style Tomme. Decadent and flavourful the Vegan Sourdough Toast is made with homemade pickled veggies & jalapenos and generously topped with vegan cheese. Don't miss the gooey Lobster Mac n Cheese and the oh-so-chees-ey 5 Cheese Pizza made with a generous helping of 5 unique artisanal cheese!
The other cousin isn't left far behind. Drop by to try the Coffee Vanilla Mead – made exclusively for this menu by the people at Moonshine Mead by cold steeping artisanally roasted coffee from Karnataka into a multi-floral honey mead along with some Madagascar vanilla extract. Guests can also wash down this big cheese spread with the drink of the gods aka meads. Curated mead cocktails on the menu include a Smoked Mead Old Fashioned, a Mead Sangria and much more.
Pair these with our special Goat Cheese Panna cotta that comes with a decadent mulberry coulis and crunchy pistachio dust. The Cultured Cousins menu will be available at both Woodside Inn – Andheri & Colaba, so don't miss out!
Place: Woodside Inn – Andheri & Colaba
Restaurant Timings: 12 noon to 1 am
Contact Number: 022 2287 5752 (Colaba) and 022 2632 8963 (Andheri)