The Beer Café's Food Menu Gets More Beery With The 'Spirited' Addition of Beery-tizers
Showcasing its unconditional love for the liquid sunshine, The Beer Café, India's largest alco-beverage chain, has made an extremely 'spirited' addition to its extensive food menu with Beery-tizers. The latest category will have several innovative and delightful food items cooked using beer as one of the ingredients – rendering a completely different character to every dish! Beer adds a rich, earthy flavour to savoury dishes or a nutty sweetness to desserts. As the range of beer styles is so broad, so, too, are the types of dishes it can be used as an ingredient.
This fresh take on bar bites underlines the constant innovation that has become synonymous with the brand; be it in terms of technology, beverage offerings, ambience or food. The merits of beer extend way beyond cracking open a cold one after a long day. Brews of all shades can be used in cooking too. A great accompaniment to food, beer is an exceptional ingredient that can do wonders in the kitchen.
From the beer battered mushroom duplex, chilli garlic beery vegetables, drunken fish fingers to beer battered prawns, you can take your pick from the wide assortment of delicious appetizers that can totally spark up your evenings and complement your favourite drink, all at once! The exciting new menu is already live in Delhi-NCR and will be available in other regions soon.
So what are you waiting for? Head on to your nearest outlet to savour the unique flavour of beer with every bite, right away!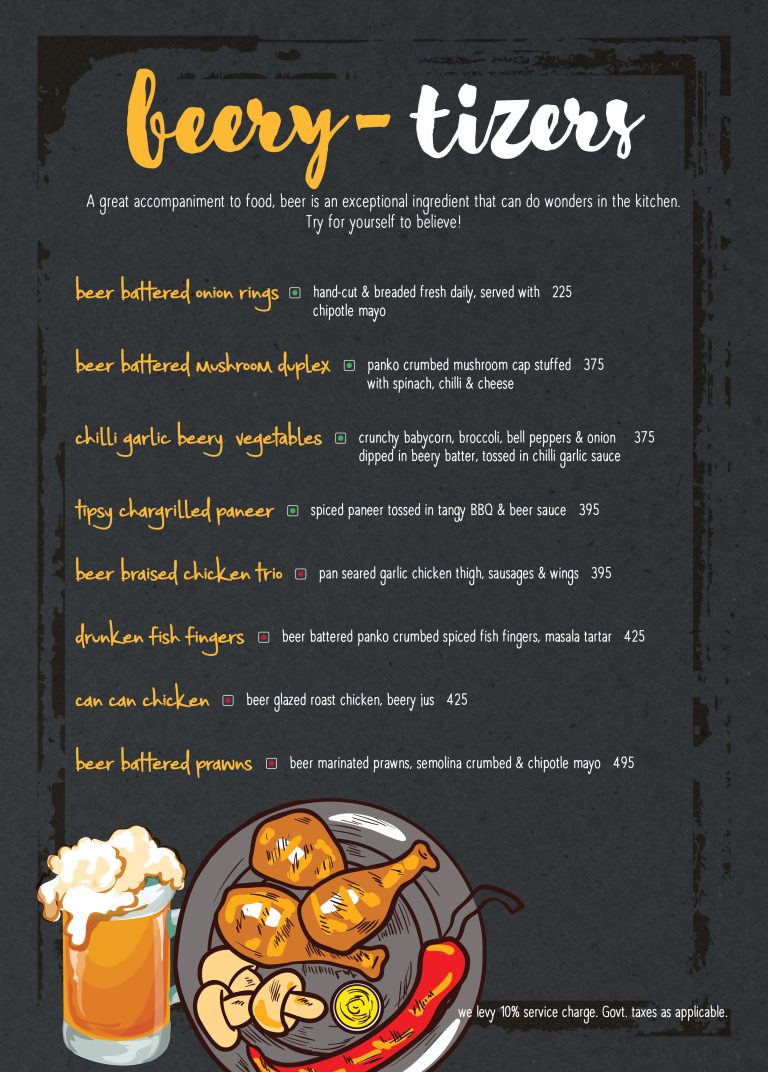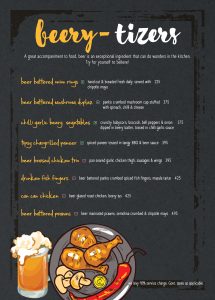 About The Beer Café:
The Beer Café is India's largest alco-beverage chain. It is the only café in India with a range of 50 different brands of beer from across 20 countries in the world and largest collection of draught beers.
The brand is looking to add to its current array of 40 outlets across 11 cities, targeting 150 operational outlets by 2022. The Beer Cafe now plans to launch its services on a global level and is looking to soon introduce its own brand of beer. The Beer Café leverages technology to improve, enhance, and augment its customer experience and foster better customer relationships.