The 8 Best First Date Restaurants In Mumbai If You're Planning To Ask Your Crush Out On Valentine's Day
So Valentine's Day is just around the corner, and if the person you're interested in is a romantic, there's no better day to take them out on that all important first date.
There are a lot of factors one needs to consider when it comes to a first date restaurant. The restaurant needs to be intimate but not overly so, lest you come off as too strong. It needs to serve great food at moderate prices so it doesn't get awkward if you decide to go Dutch on the bill. It also needs to have some form of entertainment to smooth over any paralysing conversation lulls.
Make no mistake, it's a demanding list of factors. However, we've done the research for you and put together a list of restaurants in Mumbai that fulfil that criteria.
Teapot Cafe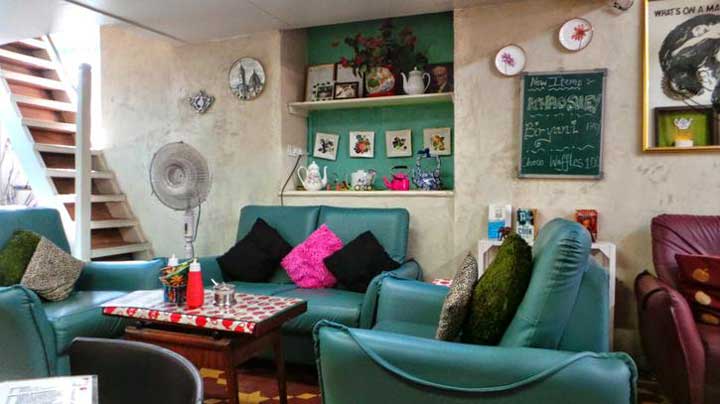 Teapot Cafe is a charming, kitsch cafe in Fort. It offers cosy couches and cushions to lounge on and some tasty burgers and snacks. It also has stacks of cards which you and your date can play to break the ice.
Creeda Board Games Cafe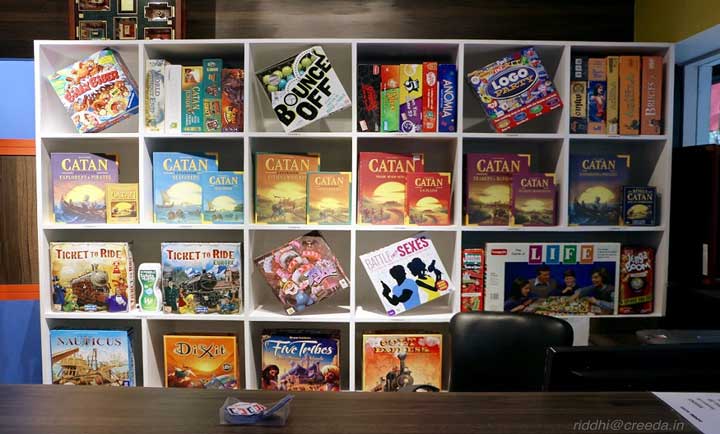 If both you and your date are more into board games, head to Creeda Board Games cafe near CST Station. For a certain amount each hour (prices vary according to] the day), customers can enjoy playing board games and the vegetarian snacks that the cafe serves. They have a bunch of couple friendly games!
BlueFrog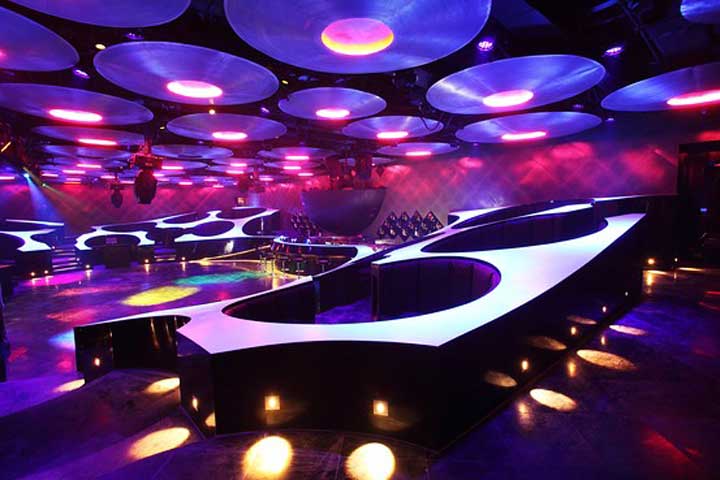 It's a little on the pricey side, but if your date enjoys live music, there's no better destination. Head over to The Frog for an early dinner and enjoy the set of performers it'll have lined up for you.
Bayview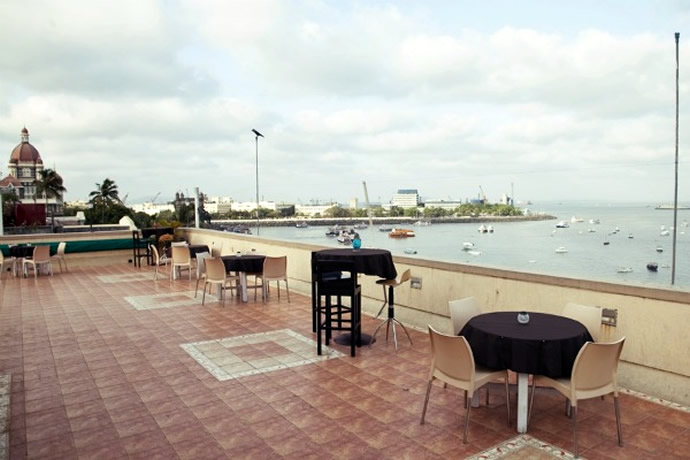 Bayview restaurant can be found on the top of Hotel Marine Plaza and has a gorgeous view of the Gateway of India and the Arabian sea. For its location, Bayview is fairly cheap.
Cafe By The Beach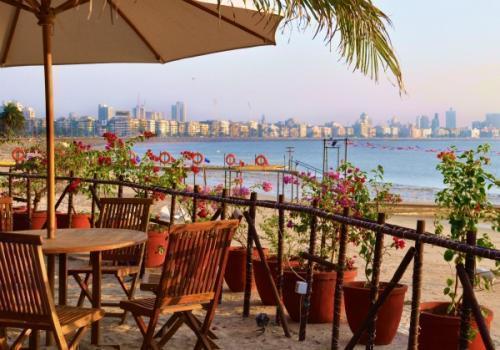 Another place for a sea view date is Cafe By The Beach near Chowpatty beach. It serves delicious sandwiches and hot dogs. However; take note – there's no alcohol served to help you take the edge off.
Out Of The Blue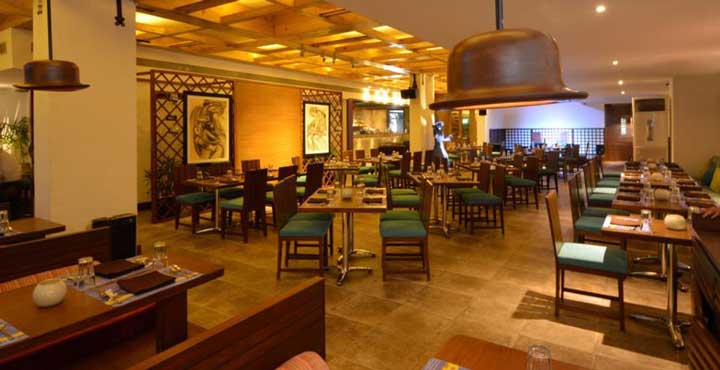 Khar's Out Of The Blue is a pretty, upbeat restaurant that often has live acts that will entertain you and your date. It's also near the beach; perfect for a romantic stroll after a date gone well!
Le Pain Quotidien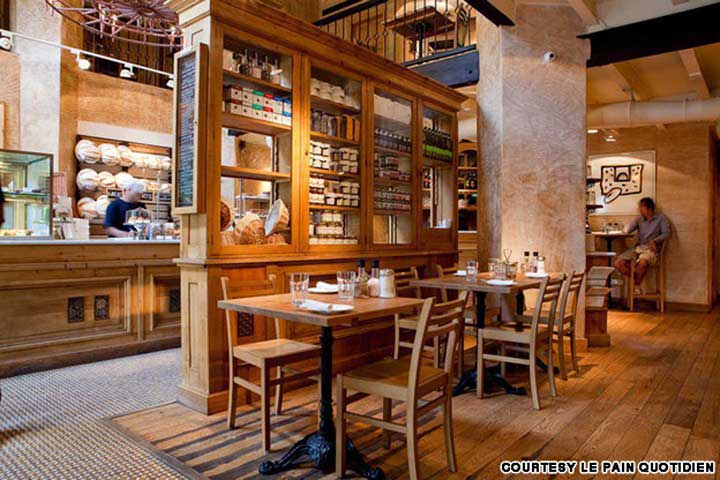 For its fancy wooden interiors and finely executed European fare, LPQ is fairly reasonable. Another plus point is that there are outlets all lover the city, take your date to the most convenient one and sit at the communal table so you'll can people-watch in case of any awkward silences.
Cafe Terra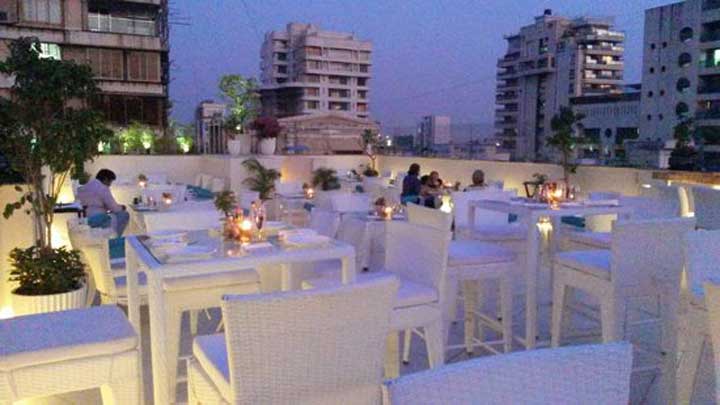 A rooftop restaurant in Bandra, Cafe Terra serves delicious global fare and has an extensive wine list.
Now that we've given you some ideas about where to go, all that's left to do is actually as your crush out. Are you brave enough?