7 Best Rooftop Restaurants In Bengaluru To Impress Your Date For Valentine's Day
Coming up with dinner plans for your loved one on special occasions is always a daunting task. You have to consider every minute detail of the evening with the hope that your date goes as planned and without any hiccups. It's even worse if you are trying to impress someone new with some fancy Valentine's day shenanigans.
There are a number of restaurants and pubs in Bengaluru to spend your Valentine's day with that special someone throwing around cash like it's going out of fashion. Although the throwing around money part could potentially impress your date, the restaurant experience is extremely crucial in wooing that certain someone. Taking your date out to a crowded and rowdy sports bar or a local watering hole could lead to you heading back to your apartment much earlier than you expected.
Do not worry, we've got your back on this one. This list of rooftop restaurants in Bengaluru is the perfect source of information so you can use it to plan a grand Valentine's Day date in midst of good views, good food, good booze and a scintillating night out on the town.
1. Brewsky, JP Nagar
Spectacular night views of the city combined with amazing craft brews makes Brewsky the go to place on our list for a special Valentine's night out. The perfect time to visit the rooftops of Brewsky is when the sun is just about to set, giving you an amazing view to spend it cozying up with your date.
2. Skyye, Lavelle Road
The best view of Bengaluru, bar none, no pun intended. Although Skyye is a once in a few years type of visit, mostly due to the large hole it burns in our pockets, it never ceases to be a source of amazement for the gorgeous views of our beautiful city. If you are going all out to impress that special someone, this is the perfect place for a romantic night out. Although it tends to get crowded, there is always space to do your romantic shenanigans.
3. High Ultra Lounge, Malleshwaram
The restaurant is located on the 30th floor of the World Trade Centre. There is nothing left to be said about this fancy pants restaurant. The ride up on the elevator alone is well worth the money you will be spending on your date. The magnificent views are only slightly better than the amazing dishes from the myriad of cuisines available at High. Sorry, no puns about getting high, low hanging fruit and all that.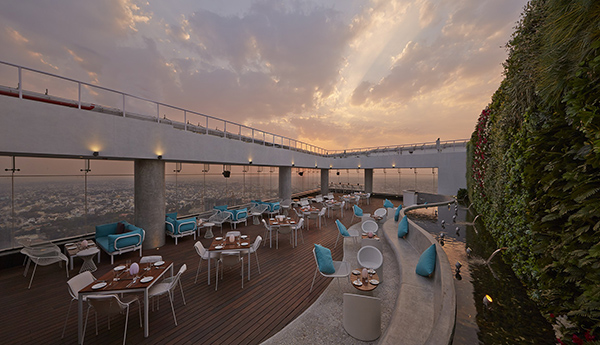 4. Barleyz, Koramangala
Barleyz is the place to visit for amazing craft brews in midst of a fun atmosphere topped off with some great food. The rooftop lounge is dressed up perfectly for you to indulge in a night of dining and dancing with your date, even if you are regretfully un-coordinated.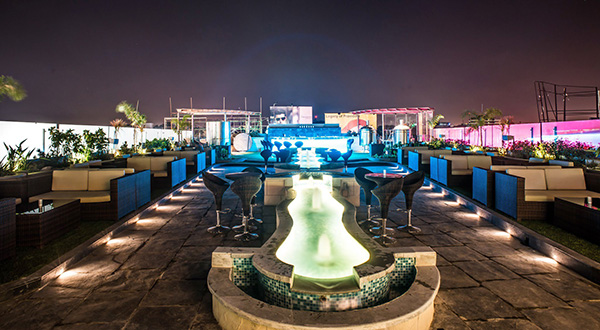 5. The 13th Floor, MG Road
Although the 13th floor doesn't sound as amazing, trust us, the ambiance of The 13th Floor is to die for. The perfect date spot, the 13th floor has everything that will impress your date, good food, great ambiance and spectacular views of the city.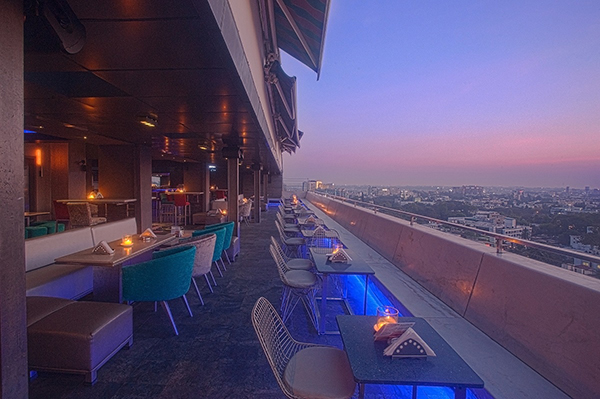 6. Big Pitcher, Old Airport Road
5 floors of craft beery goodness, Big Pitcher is the perfect place to spend your Valentine's Day impressing your new date with the best brews in Bengaluru and good food. For that romantic night, make sure to visit the rooftop floor for the added dose of ambiance to go along with everything else.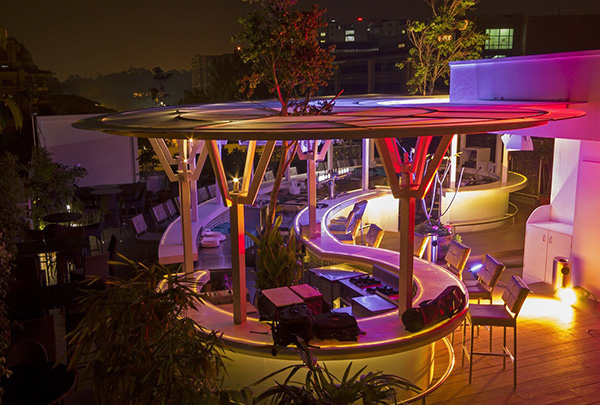 7. Ebony, MG Road
Ebony exudes class, all the way from its ambiance, decor and the food. Situated on the 13th floor, it is the perfect date spot for a special candle light dinner with music that actually lightens the mood for you to jump into the pleasures of your date.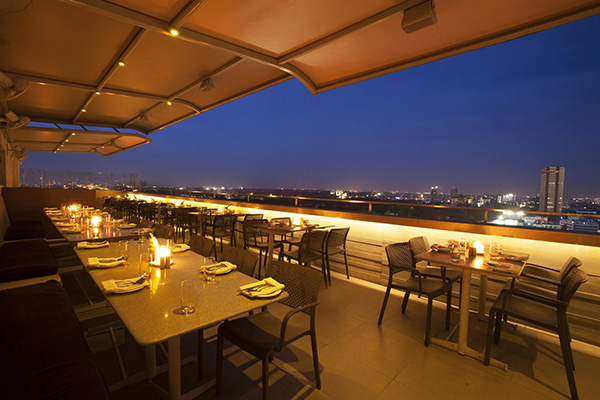 So, there you have it. These places should be high (pun intended) on your list of restaurants to put a nice and classy touch on your Valentine's Day plans. Make sure to bring some few extra bills. Views aren't cheap, as they say.