Thank God it's Fries-day at That Madras Place
"Would you like fries to go with that?"
"Is that served with fries?"
"Extra fries?"
"Fries."
All of these, sound like music to our ears. And imagine our delight when That Madras Place called us for the surprise of a lifetime!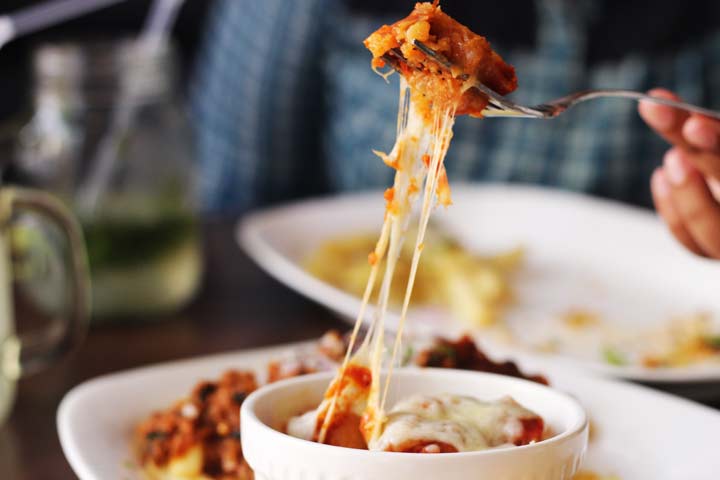 That Madras Place has been around for 2 glorious years and we couldn't have asked for a better way for them to celebrate this milestone. We were ecstatic when we found out about the poutine festival because NOBODY has done it enough for it to be a popular concept. We're hoping this will be the first of many to follow.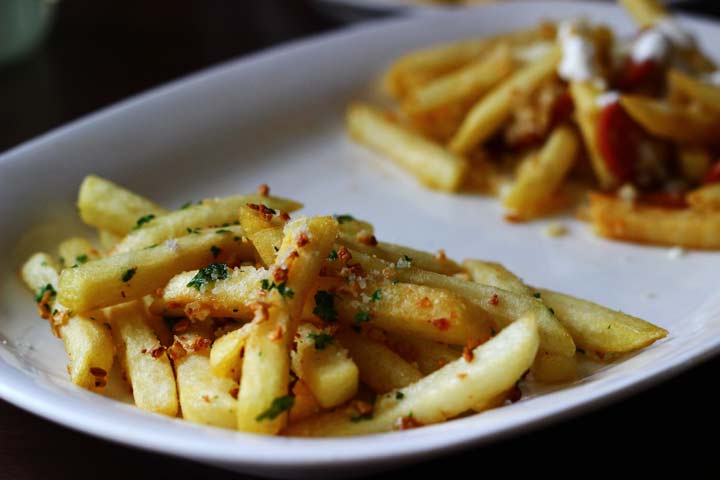 The menu that they have crafted for the festival is absolutely mouth-watering. That Madras Place has always been well-known for their innovative menu. They've gone out of their way to ensure that this is just as magical as everything they've done so far.
As we walked into the familiar, quirky little place, we knew we were in for a treat just from the delicious smell wafting through the air. I wouldn't have imagined being able to go to a place here that served fries 10 different ways!
Heaven is a place on Earth? You bet!
Madras Poutine –

Every bite spells Madras here. It tugs at your heart while reminding you of the salty air of the beach and sounds of fresh bajji being made.
Truffle Fries with Parmesan –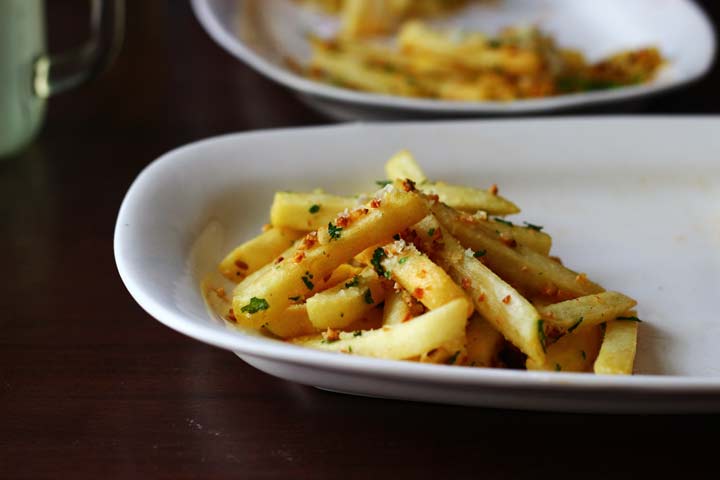 Truffle oil has a very distinct flavour. It was seasoned very well and was a surprise on the palate. It was nothing like anything I'd tasted before and it was wonderful.
Rosemary fries –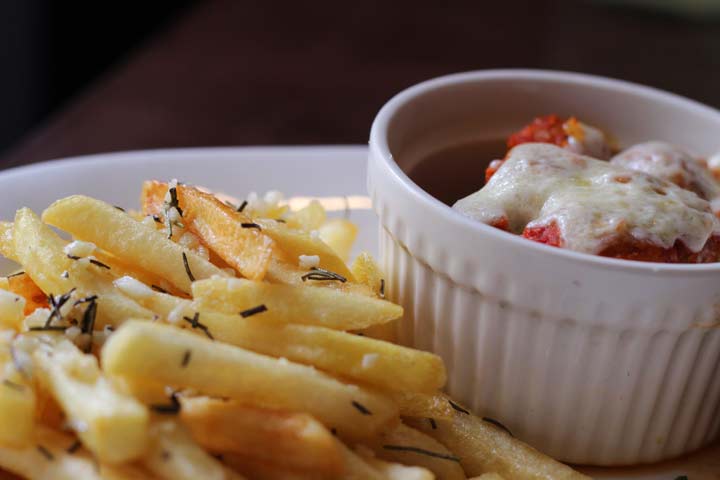 The pronounced lemon-pine flavour of rosemary pairs very well with fries. It was like a sprinkle of love and the entire dish was very flavoursome.
Tater tot casserole –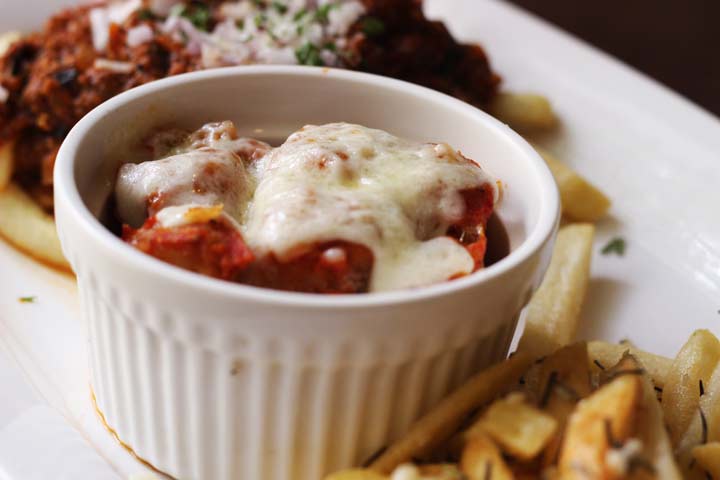 I'm having to take a moment here, before I continue. D-E-L-I-C-I-O-U-S. I've been asked this question several times and I've never had an answer to it – "If you could eat only one thing for the rest of your life what would it be?" Long story, short – I have my answer.
P.G. Fries with Mozzarella –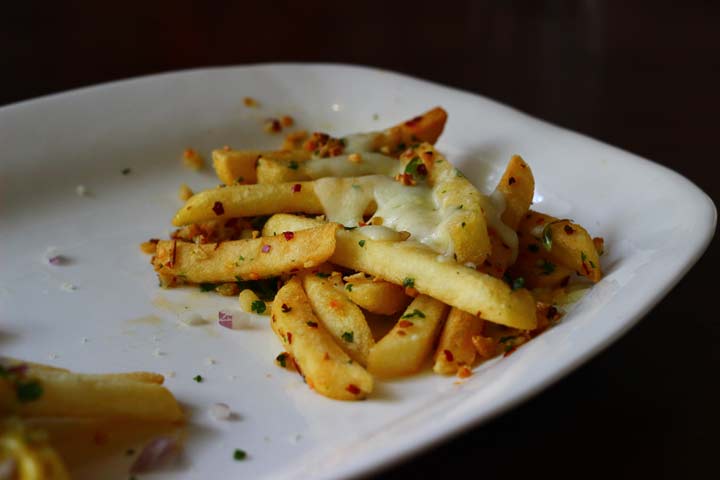 I read the name of this dish and I was taken in, immediately. I'm going to try and not be cheesy (notice what I did there?) here, parental guidance is advised to ensure that children are out of hearing range when you're eating this.
What's in a name? EVERYTHING!
Chilli Beef Fries –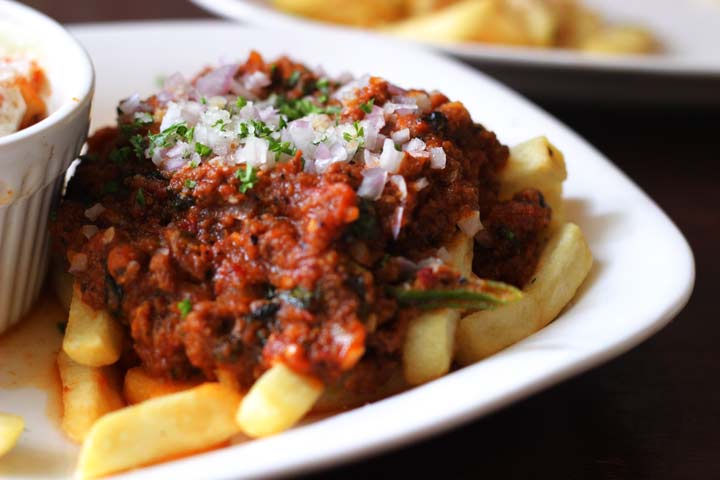 Full of zest and absolutely delectable, this is the dish that will make me stand day in and day out, through rain and sun, outside the high court if they ever banned beef in Chennai.
Chicken Chorizo fries –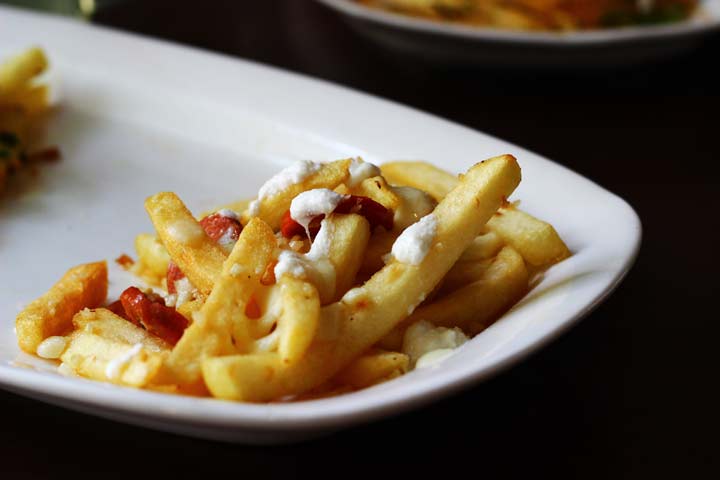 Dunked in sour cream, this is a dish that lingers in your palate for several minutes after you've chomped it down. This plate lasted on out table for a period of two and a half minutes before it was wiped clean.
Salsa Fries –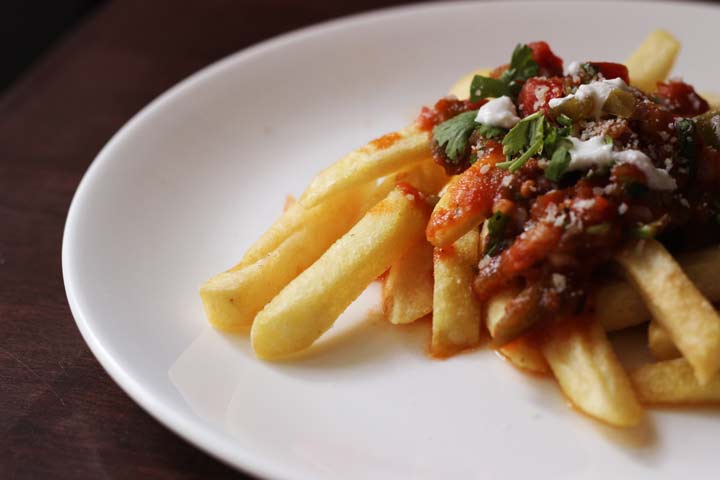 I love the tangy flavour of this one. The salsa was obviously made fresh and it was delightful.
Also, these sat at our table-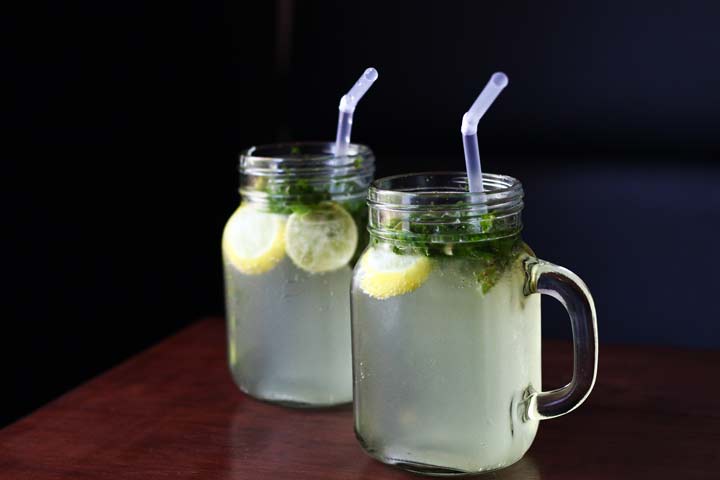 We ended our meal with a Flour-less Chocolate Cake and Oh my. Drop everything else and try this one.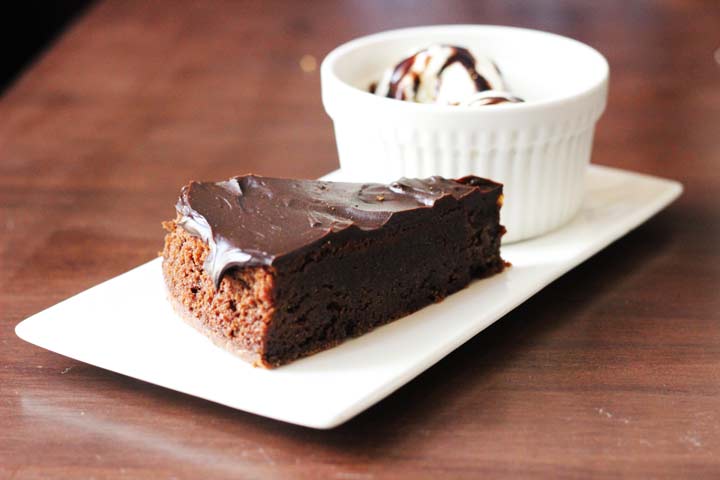 That Madras Place – here's hoping many more years of success and fantastic food to you. Thank you for a wonderful experience.
[schema type="organization" orgtype="Organization" url="https://www.facebook.com/thatmadrasplace?fref=ts" name="That Madras Place " description="Bistro at Adyar that's a tribute to all things yum and all things Madras. " street="34/29, Kasturibai Nagar 2nd Main Road " city="Chennai" state="Tamil Nadu " country="IN" phone="044 4261 4380″ ]