This Teen Got Into Yale Because Of Her Love For Pizza
With the Internet, our social media hands, and even newspapers flooded with exam results, all that most of us can think about is getting into a good college. And we all know that it's less than easy getting into one, let alone an Ivy League college. That is probably what Tennessee-based teen Carolina Williams thought when she stepped out on her journey to get into a reputable college. And did she seek out her dream or what! Also, we'd like to take this moment to point out that pizza is more than just an accumulation of unhealthy carbs and calories. Here's why.
Much like her peers, Williams too got in queue to try out her luck at the Ivy League, a process that involves submitting an essay about something that you love doing. Not surprisingly, Williams loves pizza but quite to everyone's (pleasant) surprise, she wrote a full essay about her favourite fast food and how she loves ordering it from Papa John's. And guess what? The Tennessean got selected and will be starting college at Yale soon!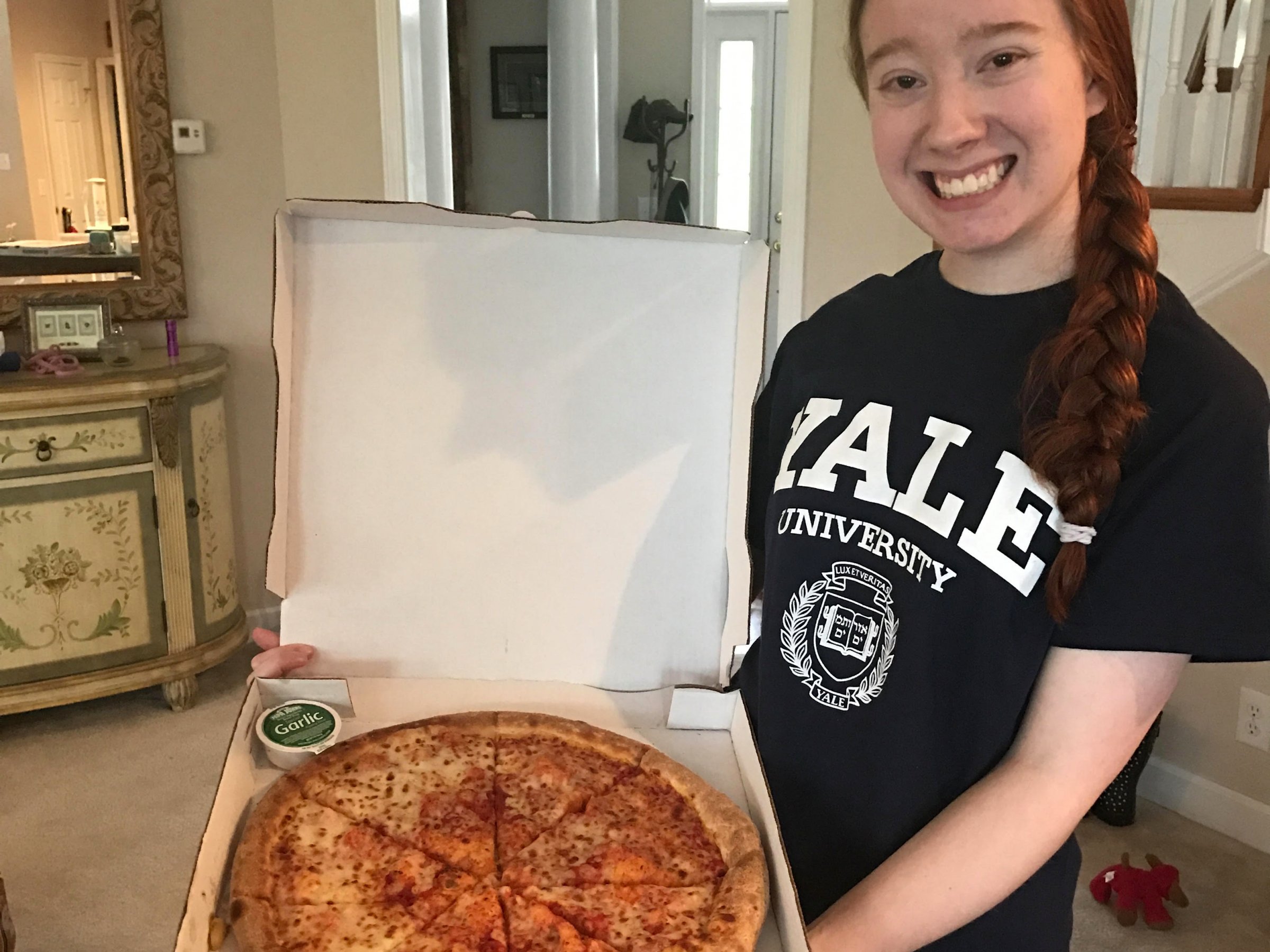 Image: Twitter | Carolina Williams 
That's right; binge-eating pizza can actually have a positive effect on your life. Especially if your essay reads like this: ""Accepting these warm cardboard boxes at my front door is second nature to me, but I will always love ordering pizza because of the way eight slices of something so ordinary are able to evoke feelings of independence, consolation, and joy." 
Williams took to Twitter to share her sheer joy and delight on getting selected at Yale. She even shared screenshots of her wonderful essay and a note that she received from the folks over at Yale, congratulating her on the sheer brilliance of her pizza-centric essay.
I just want @PapaJohns to know that I wrote a college essay about how much I love to order their pizza and it got me into Yale 🍕👌 pic.twitter.com/lDlzEErHCn

— Carolina Williams (@justcarolina22) May 9, 2017
Papa John's Pizza was also quick in acknowledging Williams' love and loyalty towards their pizza, wishing her "better pizza and success". Here's what the chain had to say:
Wishing you Better pizza and success! Here's a special message from Papa John! 🍕❤️🎓 pic.twitter.com/NWZKZHkNuV

— Papa Johns Pizza (@PapaJohns) June 2, 2017
Just want to thank @PapaJohns for making my day again! 🍕🎉 Can't wait for my year of free pizza and can't wait to eat pizza at @AuburnU pic.twitter.com/QtZHlW2sZI

— Carolina Williams (@justcarolina22) June 3, 2017
And the best part? The 18-year-old will be the first in her family to attend college. So much for having pizza every once a week!
Feature Image: Go Dubrovnik