Tasty Trails Is The Next Food Truck That Will Trundle Into Mumbai This Month
Mumbai is on a food truck roll! After The Bombay Food Truck announced its entry a few weeks ago, we've sniffed out another food truck that will trundle into Kandivali on October 13th; the liltingly named 'Tasty Trails.'
https://instagram.com/p/8VrYgNgHch/?taken-by=tastytrails
Run by foodie duo Suraj and Juhi, Tasty Trails will be serving Italian eats with a twist – a so called 'Twist in the Trail'. While their menu is yet to be released, rumours suggest that it will be creamy, saucy and cheesy; in short, all that's good about Italian food.
Tasty trails will bring you soul food everyday. A lil more wait to know what'll be served. Stay tuned! pic.twitter.com/nttofds6WY

— Tasty Trails (@thetastytrails) October 2, 2015
"We wish to touch a million hearts through their taste buds," says Juhi, while Suraj adds that they "believe in offering quality & tasty alternative to the norm." Another example of challenging the norms is seen in the food truck's decor; it's covered by graffiti that is inspired by Mumbai's city life.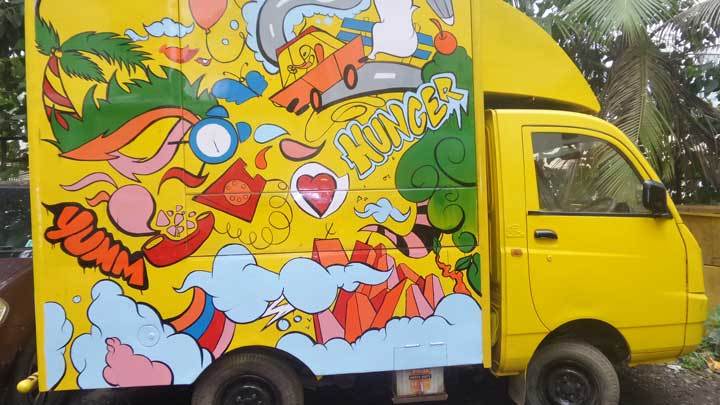 While Tasty Tails will launch first at Kandivali, Juhi and Suraj aim to take a Tasty Trails fleet all over Mumbai in the future. Until then, Kandivali, our eyes (and watering mouths) are on you!