The Taste Of Puglia: An Italian Gastronomic Journey At Sheraton Grand Bengaluru
Puglia, a southern region forming the heel of Italy's boot, is known for its picturesque landscape with quaint whitewashed hill towns, centuries-old farmland and hundreds of kilometers of Mediterranean coastline. Top of the list for prospective travellers is the food. Puglia's cucina povera is about as earthy as Italian cuisine gets without eating it straight out of the soil.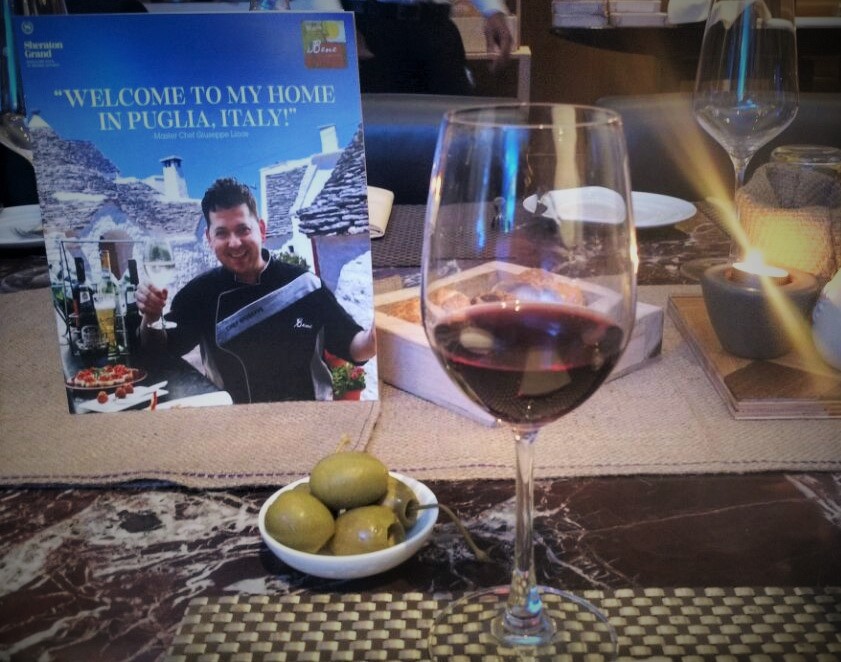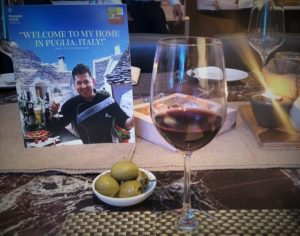 Meet Chef Giuseppe Lioce, head chef at Bene, Sheraton Grand Bangalore Hotel, who is recreating the magic of his hometown at 'The Taste of PugliaFood Festival' this month. Excited to taste the magical flavours of Puglia, we headed to Bene with large appetites and big expectations. We were not disappointed.
A Journey To Puglia
As you step out of the doors, and towards Bene, you are welcomed by a big boat against the backdrop of where Chef Giuseppe grew up. Beside that is a large television playing a video of Chef narrating stories from Puglia and telling us what we can look forward to.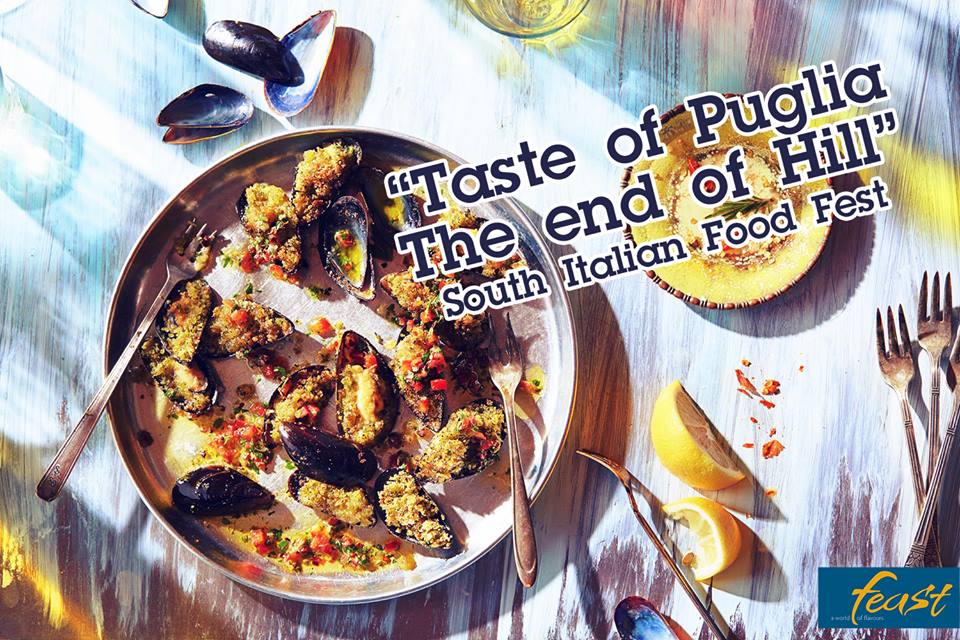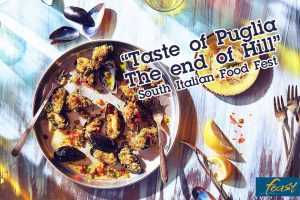 Talking to Chef Giuseppe was a delight. Having grown up in Puglia, he fondly recollects the memories, smells and feel of the place. With a smile that lights up his eyes, he tell us stories of how the people of Puglia patiently wait to catch fish, and other sea food to prepare their mouth-watering delicacies.
Puglia's deeply-rooted cucina povera tradition means its cuisine tends to be simple and delicious, relying on fresh, local produce. And Chef Guiseppe agrees whole-heartedly. "For me, the best kind of food is authentic, simple food", he says. Using hand-made pasta and ingredients like chickpeas, homegrown herbs and spices, olive and olive oil, tomatoes, and, of course, fresh seafood, he has curated an exclusive menu to take you on a gastronomic journey to culinary landscape of Puglia.
The Taste of Puglia
To begin with, the menu showcases a selection of the most delicious and fresh home-made breads sure to delight the bread lover in you. Paired with a flavorsome and aromatic dry wine, and some fresh almond stuffed olives on the side, the evening was off to a good start.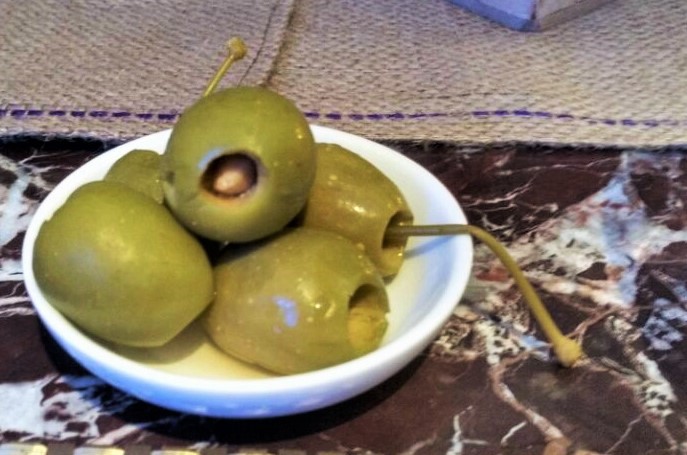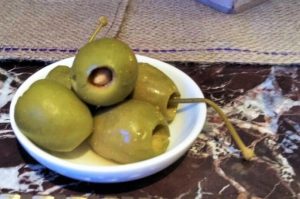 The gastronomic journey started with a selection of Antipasti which is the traditional first course of a formal Italian meal. First, we had the Petolle made from left over bread dough that was stuffed with sundried tomatoes and fresh rosemary. Next came the Bruschetta Pugliese – homemade puglia bread topped with fresh cherry tomato, sundried tomato, perfectly aged Parmesan cheese, extra virgin olive oil, and arugula leaves.
This was followed by Panzerotti Pugliesi, a traditional Italian mini pizza, stuffed with buttata cheese, tomato and basil. This dish, chef Giuseppe tells us, is homely comfort food prepared and served at family lunches and gatherings.
The next course was the salad, or insalata, for which we were served Caprese alla Barese made of bocconcini mozarlla, fresh basil pesto and sundried tomato tossed with extra virgin olive oil, fresh oregano and Modena balsamic vinegar.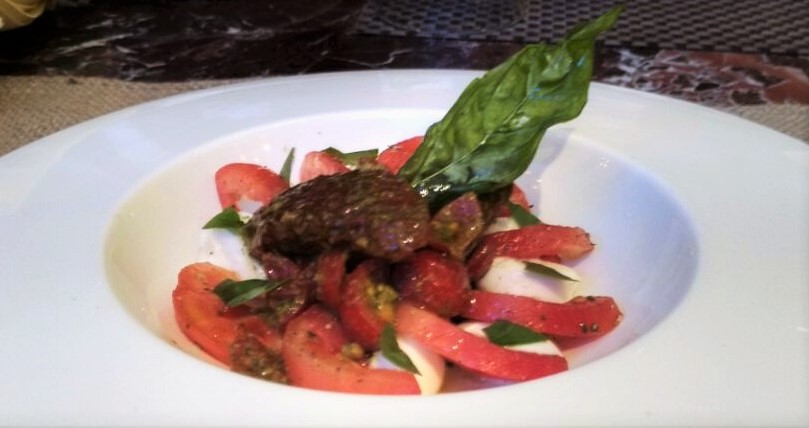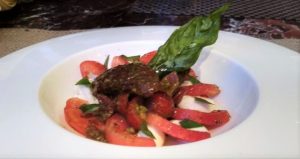 Next came the piping hot seafood soup, served in small covered pots. The soup was packed with powerful and delicious flavors that soothed the throat. The Ciambotto was a seafood bisque with clams, salmon, black cod, and prawns, seasoned with black pepper and tomato sauce to add a zing, and served with focaccia bread.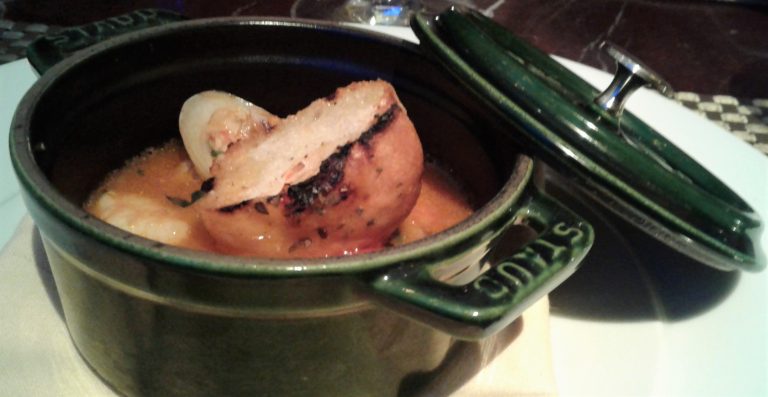 The main course was every foodies' dream come true. The Orecchiette al Ragu, made using homemade orecchiette sauce with slow cooked lamb ragout and pecorino cheese, was an explosion of flavors for the taste buds.
And equally scintillating was the Branzino in Crosta di Patate (Chilean seabass in potato crust, with cherry tomatos, asparagus, and garden salad) and the Zucchine al Tonno (Zucchini stuffed with tuna, garli and capers). The hints of garlic and the subtle flavors of fresh herbs made us want to lick our plates clean, all though we were already so full!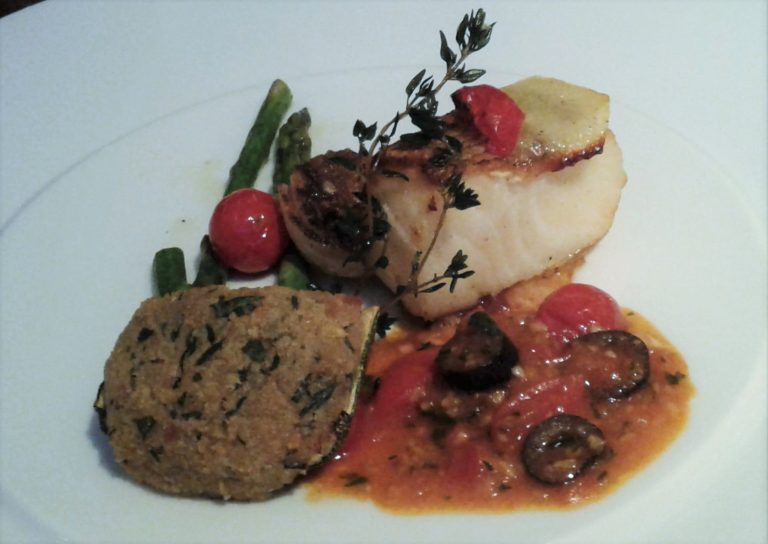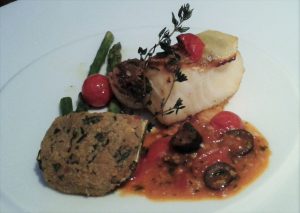 Next came the part we were anticipating the most – the dessert! For us, this was the star of the evening and it literally left us speechless. The Biscotti di mandorla, a dessert we'd definitely go back time and time again to have more of, is a south Italian short bread tart, stuffed with Nutella pastry cream, and served with the creamiest, and yet ever so light homemade vanilla ice cream. That's not even the best part, Chef Giuseppe surprised us saying the nutella pastry cream was 100% homemade. It had the perfect balance of chocolate and hazlenuts and was smooth, creamy and absolutely mouth-watering.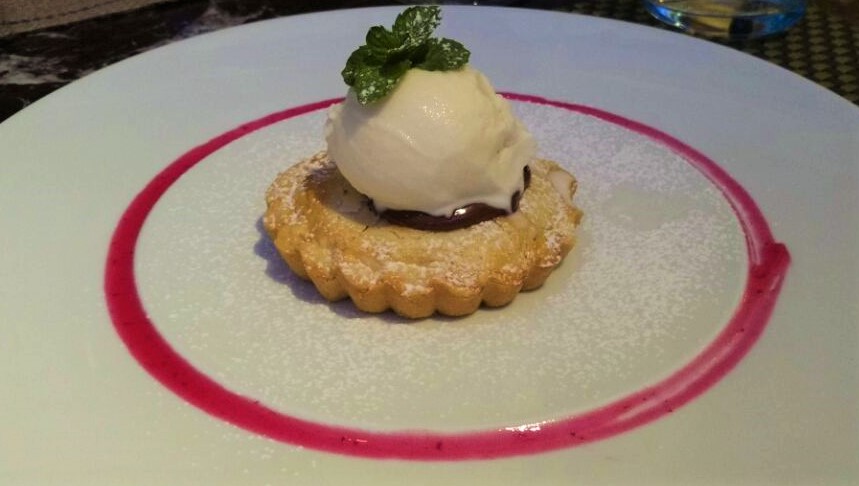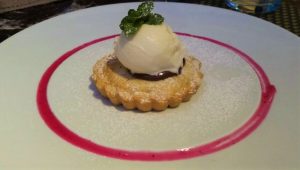 Event Details
When: Till 13th November, 2016
Where: Bene, Sheraton Grand Bangalore Hotel at Brigade Gateway.
Timings: Lunch: 12:00 hrs. – 1500 hrs.
Dinner: 1830 hrs. – 2330 hrs
Contact: +91 80 4252 1000