Taste Flavours Of Mumbai On A Plate At The Sassy Spoon
We recently tried the new delights at The Sassy Spoon and with Chef Malcolm's great cooking we were already sure that they're going to be really good. We sunk in the vibe of the restaurant as we sipped on a Spiked Very Berry Khatta, an adult version of the chowpatty gola that we simply loved. As for the food, here's what we felt.
Sassy New Dishes
We started off our dinner at The Sassy Spoon with a soothing Mushroom Soup with Cappuccino Foam and we really enjoyed it. The starters followed soon after the soup and we were served Amaranth Leaves, Moong Beans and Mascarpone Tart with Chili Jam plus a spicy Mutton Pepper Fry, Curry Leaves & Ground Black Pepper on Mini Malabari Parotta. We loved both the appetizers, especially the mutton. The juicy meat and spices sang on our taste buds and it was the best dish of the night. Second best but amazingly tasty were the tarts which doused down the spiciness from the mutton and gave us a refreshing flavour.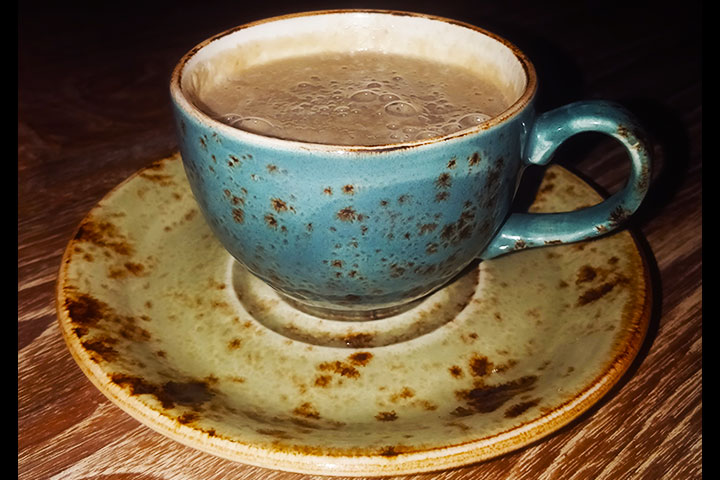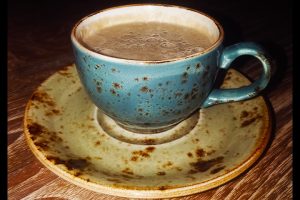 For mains we tried the Butter Tossed Mushroom Gnocchi in Porcini Cream Sauce with Roasted Shallots, Shimeju Mushroom, Arugula & Parmesan Shavings. The gnocchi has the thickness of a sausage but we didn't mind that as we loved the flavours. We also tried the Saffron Ravioli stuffed with Goan Sausage, Basil and Corn Cream Sauce and thoroughly enjoyed the meal. The corn cream sauce was quite commendable.
We dug our spoons into a lovely Caramelised White Chocolate & Watermelon Mousse served with Guava Chilli Sorbet for dessert. There were also watermelon jelly bits on the plate and we were advised to take a bit of the mousse and a bit of the sorbet on the spoon. It's yet another tantalizing combination, one that only a Mumbai food lover can understand and relish. All the new dishes at The Sassy Spoon reflect the city's taste thoroughly and puts it in a refined, modern way on a plate and that's the very reason we love this place.