Taste Delicacies From All Four Corners Of India At Mumbai Airport's Luxurious Lounges
Even the most seasoned travelers dread the airport run; many people check in as late as possible, grumble their way through long immigration and visa queues and carry a stack of magazines and books to entertain them while they wait for their flight to board and take off.
For the next few days, however, Mumbai's Chatrapati Shivaji International airport is giving first class passengers a reason to check into their flight a few hours earlier. While it already has a range of exciting facilities for passengers like a vast expanse of shops and the Jaya He art installation, this weekend, travelers can enjoy a taste of all four corners of India in the luxurious airport lounges, which are exclusively for first class passengers.
Dining In Style
All round the year, the lounges offer travelers a fine dining experience in the midst of the airport. After stepping past the entrance and through the lounge section, which resembles the plush interiors of a gentleman's club one sees in movies, travelers will find a lavish buffet which is in service 24/7 and a beautifully decorated dining room.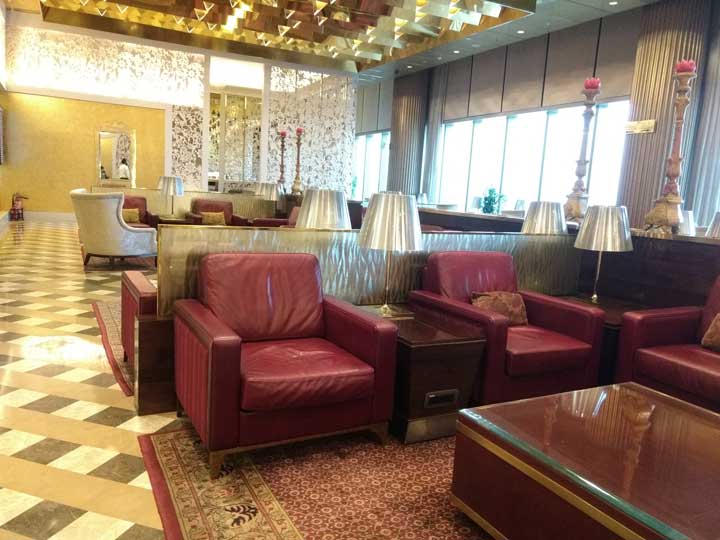 The buffet offers a range of exquisite dishes that would appeal to a variety of palates like Continental smoked salmon, Middle Eastern dips and Gujarati dhoklas. Each day, we are told, the dishes are updated, making dining at the lounge a different experience for even the most frequent fliers.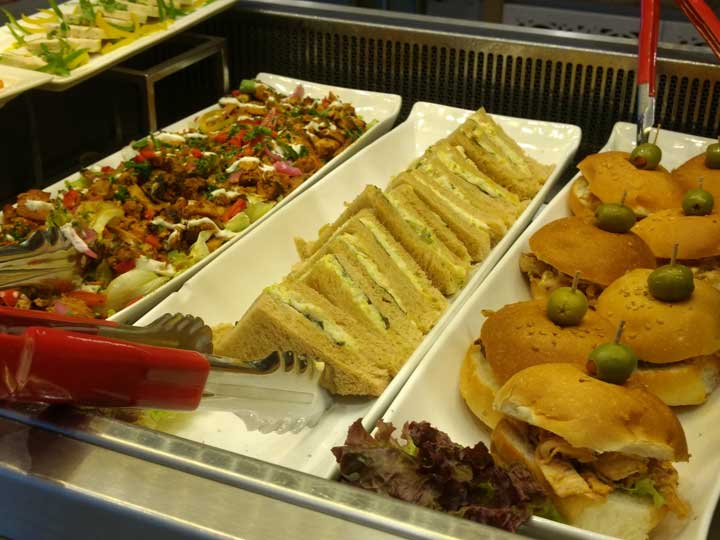 First class travelers are also invited to opt for a la carte dining in the lounge dining area, where they will be assured premium service and food made to order.
Feasting On The Taste Of India
For the past few weeks the lounges in both the domestic and international section of the airport have been serving a taste of all four corners of India with special decorations, themed music and a menu which includes delicacies from North India to the tip of the South.
Stepping in, travelers were treated to classical sitar music and ethnic decorations like intricately embroidered wall hangings and Indian puppet dolls. In one corner, a coconut vendor held court, delighting guests with fresh coconut water while in another a chaat stall reigned supreme, dishing out a variety of delicious chaats.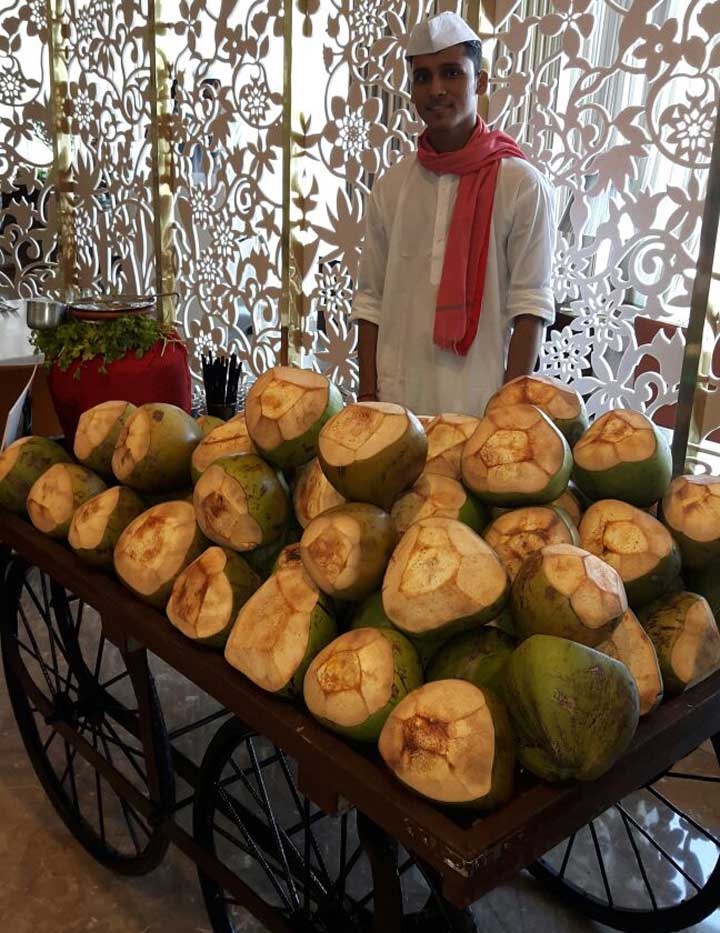 On the buffet were an array of traditional Indian snacks like channa, dhoklas and khanvi as well as a range of curries, flat breads and rice preparations.
Tasting The Talk
After seating ourselves in the spacious dining room, we began our meal with a platter of tandoori chicken, done three ways. Each piece of chicken had a distinctive flavor; while one was coated in a smooth tangy chutney, another had a unique smokiness to it. The chicken itself was tender and succulent, contrasting wonderfully with the texture of the ruby red pomegranates scattered across the dish.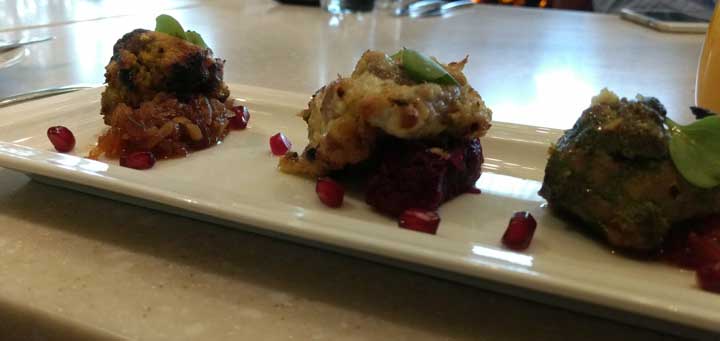 A thali then materialized at our table, with five curries, a bowl of dahi, assorted pickles and a miniature handi of biryani.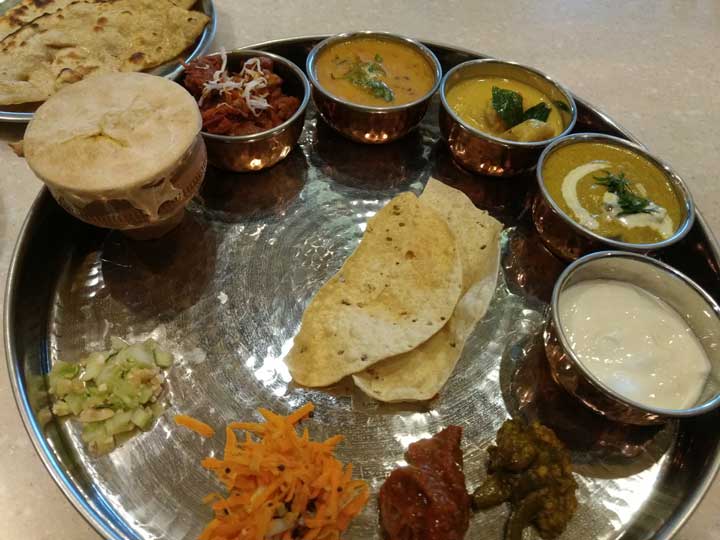 Stand outs included a velvety coconut gravy from South India which had large juicy prawns and a serving of fried ladyfingers, stuffed with spices. The mutton biryani was also exemplary, with fragrant, mildly spiced rice and tender mutton.
Indeed, the meal we enjoyed is comparable to a meal at any top Indian restaurant in the city; a far cry from the stereotype that airport food is 'bland' and 'boring'. If you're planning a trip that will take you out of or through Mumbai airport this weekend book a first class ticket, arrive a little earlier and enjoy the taste of India in style at one of the lounges.