Tamil-Telugu Star Aadhi Opens Up About His Six Pack Routine
Trained under Pandian master who has produced gems like Karthi & Suriya, the actor made his debut in 2006 with the Telugu flick 'Oka V Chitram' but got his big break with the Tamil movie 'Mirugam', which received rave reviews from critics and audiences alike.
Aadhi was last seen in his 2015 release Malupu (Telugu) and its Tamil dub 'Yagavarayinum Naa Kaakka'. If there is one thing that the actor always manages to flaunt is a handsome physique on-screen. The actor lets us in on his secrets.
Routine Sessions
The actor confesses that his daily workout sessions depend on the kind of film he is readying himself for. Like for his role in 'Yagavarayinum Naa Kaakka', the actor had to look believable as a final year grad student so he toned down his shoulders to look a couple years younger.
Aadhi swears by his yoga regimes and says: "Even when I have shoots, I ensure that I practice yoga in the morning. As I tend to put on more weight in my lower body, my yoga exercises are aimed at keeping that in check".
Speaking of his most favoured exercise, the actor confesses that he likes push-ups and pull-ups along with running. "It keeps one's core fit. Even if I don't do anything else, running ensures that I feel fit."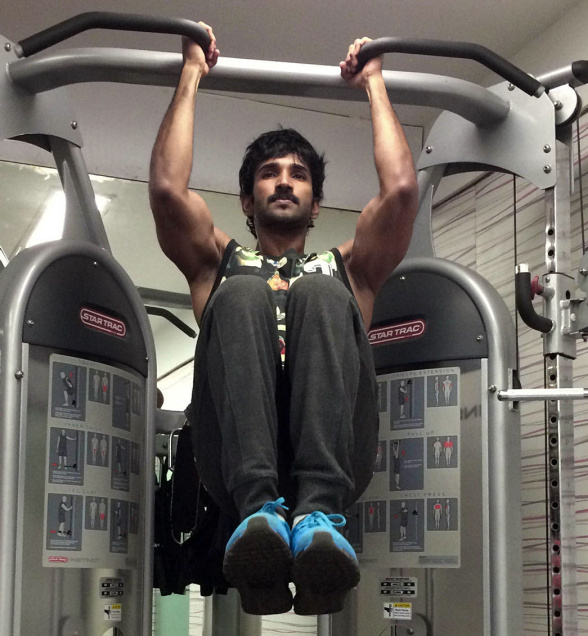 Diet
The 'Aravaan' actor starts his day with almond and egg whites, which he follows up with breakfast, which consists of a mixture of millets, boiled vegetables, and soya.
Lunch sees a platter of brown bread, vegetables and meat in the form of fish, chicken or turkey. And supper is a simple roti with chicken or a foot-long from Subway.
Once a week, the star lets himself loose and feasts on dark chocolate, chocolate mousse, or his mother's special Andhra pickles.
He admits to have not touched sugar for more than 2 years. "I have it only in the form of jaggery or honey. After my strenuous workout for Aravaan, when I had to abstain from sugar, I completely lost interest in it.
"Also, I don't mix vegetables and fruits as I read that different digestive enzymes are secreted for them and that it's unwise to have the combination in one meal".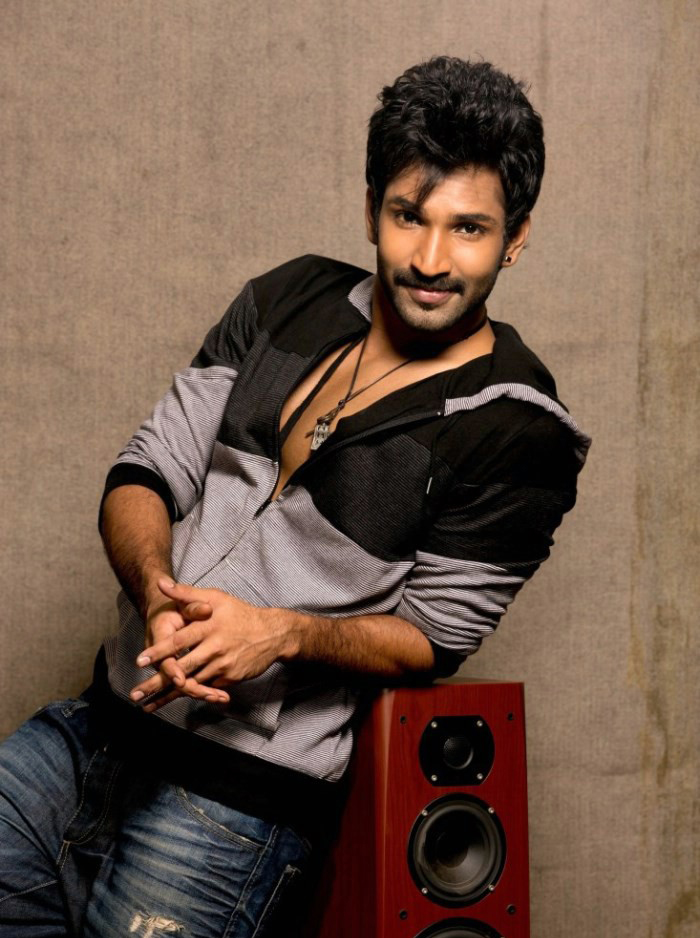 Such vigor. Much dedication. Wow.