'Tis (finally!!) the season to be feasting on mangoes. We've only waited months for this moment and now that it's here, control is going to start slipping. Don't let anything stop you, though, make sure that you get the best of the best with the mangoes in your supermarket.
For those health conscious few, mangoes also have benefits. Research has shown that antioxidants in mangoes have been found to protect against cancer, plus, the vitamin C helps to lower your cholesterol. Forget what they said about carrots, mangoes have vitamin A which can improve eye health. And thanks to both vitamin A and C, it boosts your immune system, keeping you healthy and strong.
And just in time for summer, we have a list of things you can make using mangoes. Take note.
Mango Lassi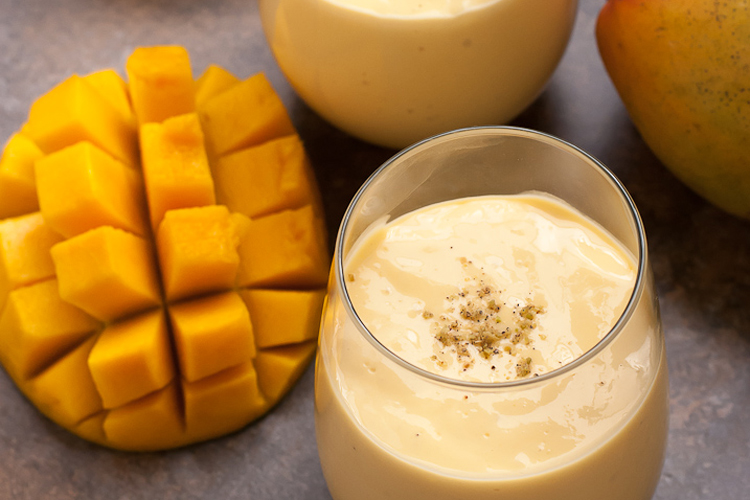 You've had the regular lassi, now make a mango lassi at home in a few easy steps. Blend mangoes (either canned mangoes or fresh ones) with yogurt, milk and sugar. Either blend the ice cubes in or pour the blend over ice cubes. Sprinkle some cardamom on top and serve. You can make it in a jug and keep it cold till you're ready to serve, making it even better.
Mango Lassi Frozen Yogurt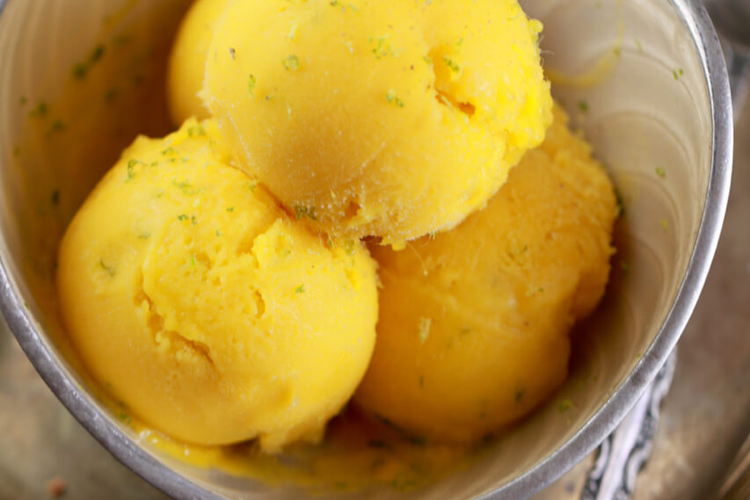 Now you know how to make mango lassi, just add this mixture to your ice cream machine and freeze for a while. Then transfer it to the freezer and wait till firm to your liking before you're ready to serve! This is the perfect dessert for the summer!
Mango Pineapple Salsa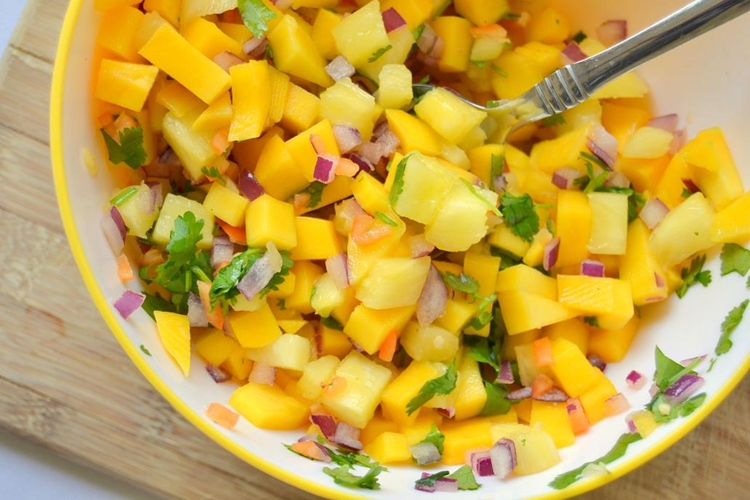 This will take you no time at all. Cut up the mango and pineapple into tiny cubes, mix it up with capsicum, cilantro and some lime juice and you're ready to serve. It can be eaten as a salad or with crackers and chips. It's a great starter before the big meal.
Mango Ice Cream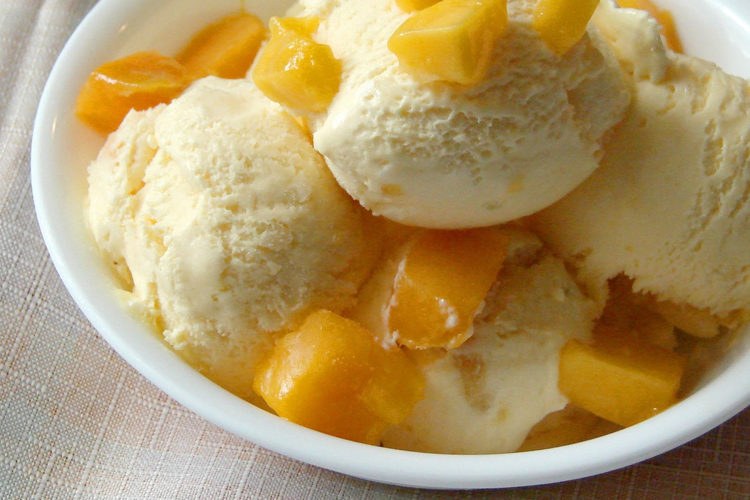 If you've never made ice cream before, this might take some time, but it'd be worth it. Mix fresh mangoes, mango juice and sugar, then beat some fresh cream and add that and milk to the mixture and stick it in the freezer. When you serve, top the bowls off with some pieces of fresh mango for taste. Delicious!
Mango Lassi Popsicles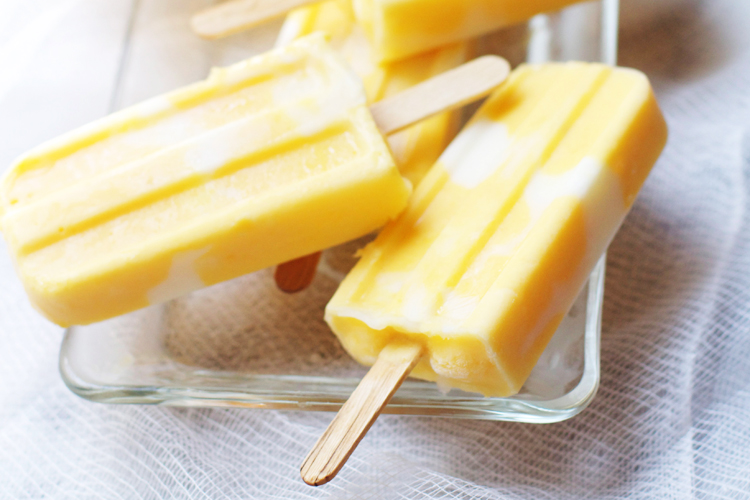 Like the frozen yogurt, you just need to get your lassi together first. Once the lassi is ready, pour it into popsicle molds and make sure you add the sticks before you freeze it! Let it freeze for a few hours before it's all set and ready to serve.
Mango Peach Sangria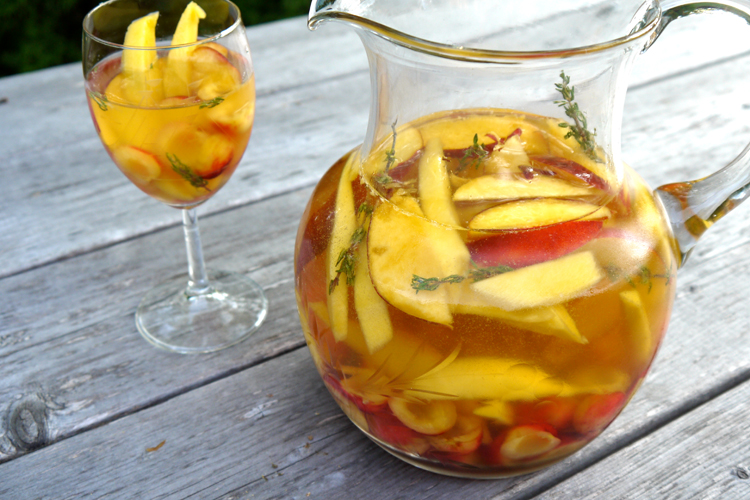 Sangrias are not only the perfect drink for the summer, but it's a great drink to serve at parties and easy too. Cut up the mangoes and the peaches, mix it up with a bottle of white wine and some mango juice. Pour it into a jug and put it in the fridge. When you're ready to serve, add a few slices of mangoes and/or peaches to the glass.
Mango Mint Slushie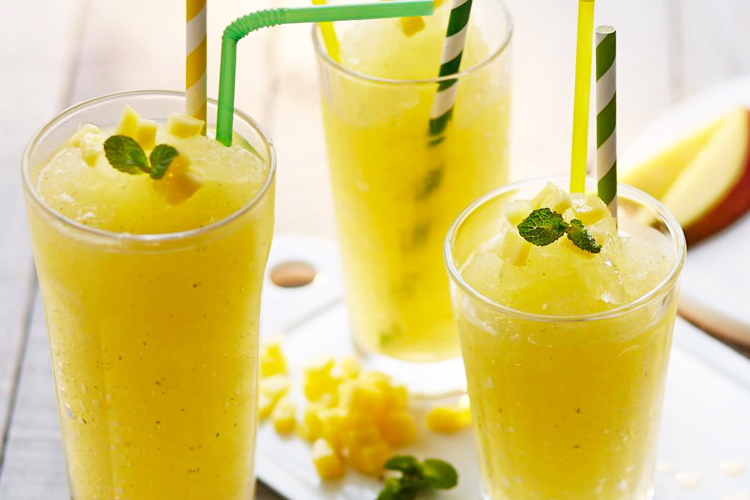 This one is really simple. Replace your usual slushie ingredients with lemonade and mango juice (bonus points if it's fresh!) and blend it with ice and rum – if you're so inclined. Pour it out into glasses, top it off with small pieces of mango and mint leaves and you've got yourself a great summer drink.