Take your Curry in a Cone at Cones & Curries 
Did you think cones were just for ice creams and henna paste? Well, you were wrong. At Cones & Curries in Delhi's Sarojini Nagar you will be served a traditional Indian dish like chicken malai in a cone shaped naan, or cone shaped pav.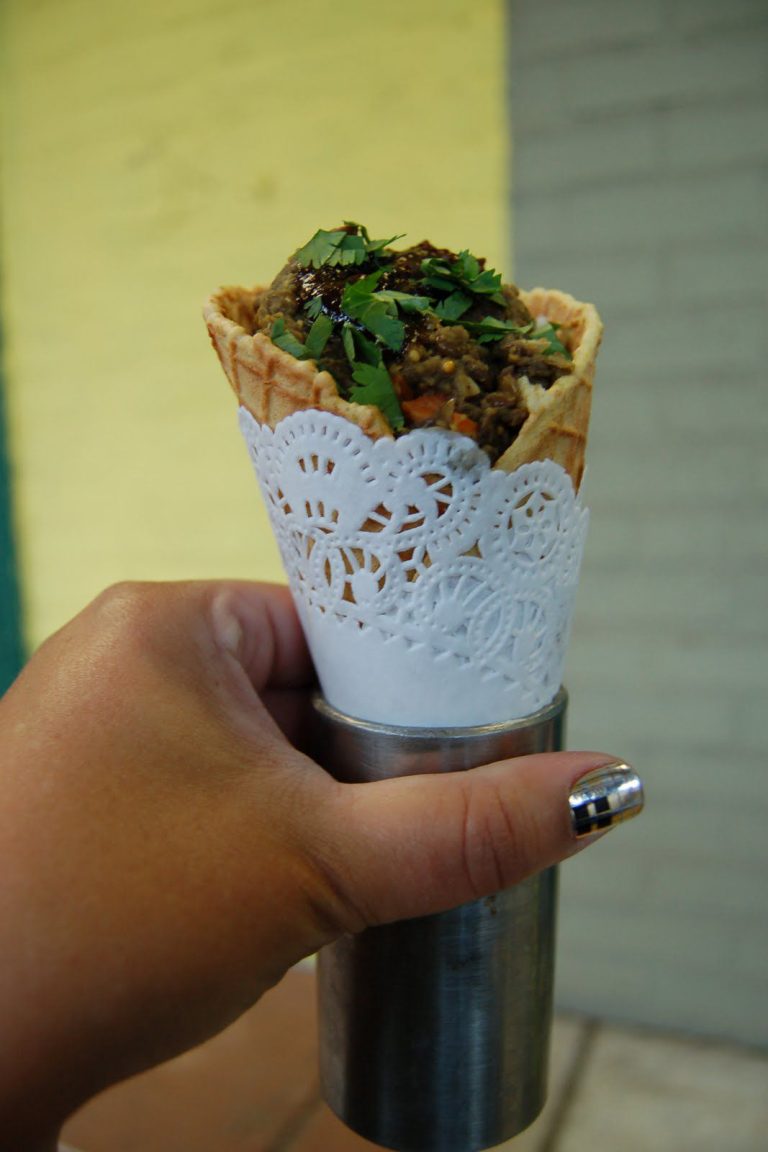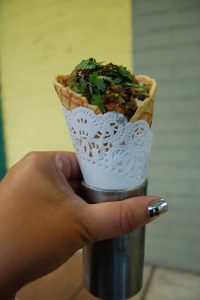 Who & Why?:
This innovative plating idea came from Amit Banka, the former managing director of Unilazer Ventures who quit his job to start Cones & Curries along with partners Rudra Singh and Ntitin Gupta. Banka's aim was to make Indian curries, which are traditionally seen as messy, easy to eat on-the-go. With paneer bhurji wrapped in a naan cone, the customer can eat the bhurji on-the-go without getting his hands soiled, which is helpful in our busy lives.
What & Where?:
Cones & Curries offers both a dine-in and take away option and gets from 55 – 100 orders per day. Their menu is competitively priced, which the most expensive option being a chicken keema pav cone at Rs. 115. With its success Cones & Curries is now looking at franchisee options and is looking to open 15 more outlets across Delhi within the next year.
If the venture catches on, curry may be poised to become a new fast food. Move over wraps and burgers; dal makhani is taking the stage.