Taco Bell Just Unveiled Three Awesome New Additions To Their Menu In The US
Taco Bell is taking things up a notch this year with all the new things they're adding to their menu. But obviously these new specials aren't available in all cities across America, but to get a better idea of what's in store, keep reading.
The Doritos Quesalupa Crunch is a mouthful in terms of saying it and what it looks like as well. It's a mash-up of two Taco Bell favourites – the Quesalupa and Doritos Locos Taco. And it gets better, it's a Nacho Cheese Doritos Locos Taco wrapped with a nacho cheese Quesalupa shell. Of course it's filled with their signature beef, lettuce and cheddar cheese. This taco will be available in Cincinatti from March 2nd to April 8th.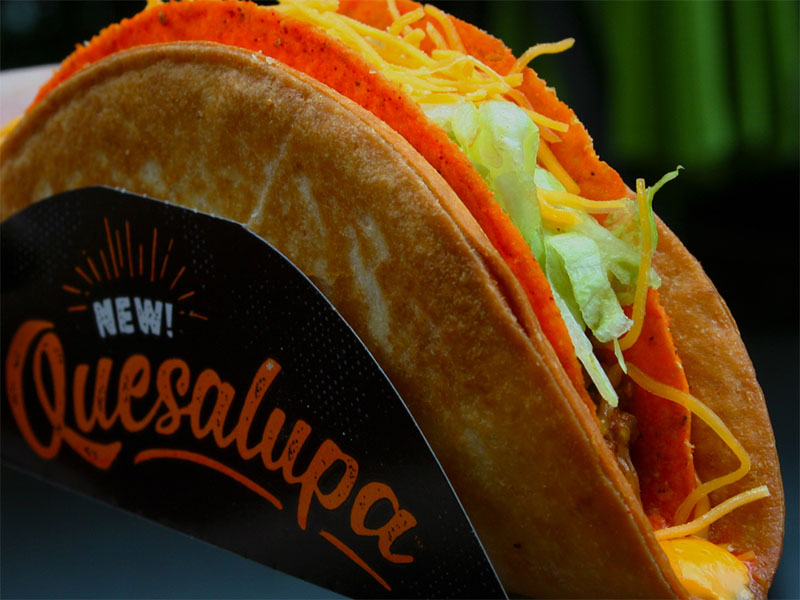 Next up is the Chicken Enchilada Burrito which has a new red enchilada sauce, rice, sour cream and a three cheese blend with two Rolled Chicken Tacos. Seriously, it is big burrito and looks ridiculously good too. You can get the burrito on its own or in a box that includes the Doritos Locos Taco, Crunchy Taco and Medium Drink. This will be available in Flint, Michigan till April 6th.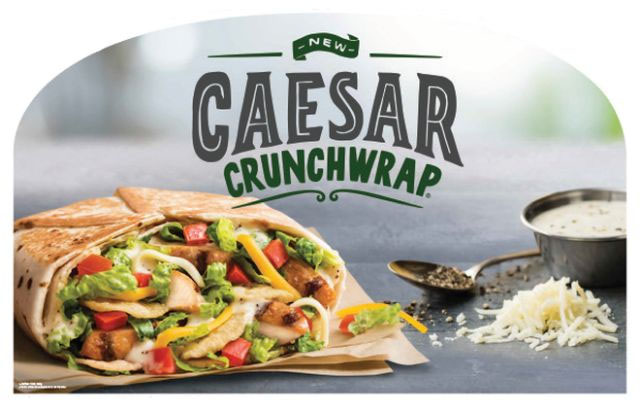 And the final one is the Caesar Crunchwrap, which is basically a salad on-the-go. This spin on a Caesar salad can have either beef or chicken, features a roasted green chilli Caesar salad dressing, along with Parmesan corn chips, Romaine lettuce, a three cheese blend and tomatoes. And all of this goes into the delicious wrap which you can get in Nashville, Tennessee till April 8th.
So if you live in the US or are travelling over in the next month, you know what to do.