Taco Bell Is Introducing Its Fried Chicken Shell Tacos All Across America Next Week
Taco Bell has been testing all kinds of great and innovative things that have been shocking Americans and the world into wanting everything they can get their hands on. They've already introduced Loaded Fries and Volcano Chicken Chips, but now they've stopped testing and have officially released their Naked Chicken Chalupa.
Initially, they were testing the Naked Chicken Shell that was going to replace the corn husk with a piece of fried chicken and after much success, the fast-food giant has finally decided to introduce it into every Taco Bell in America.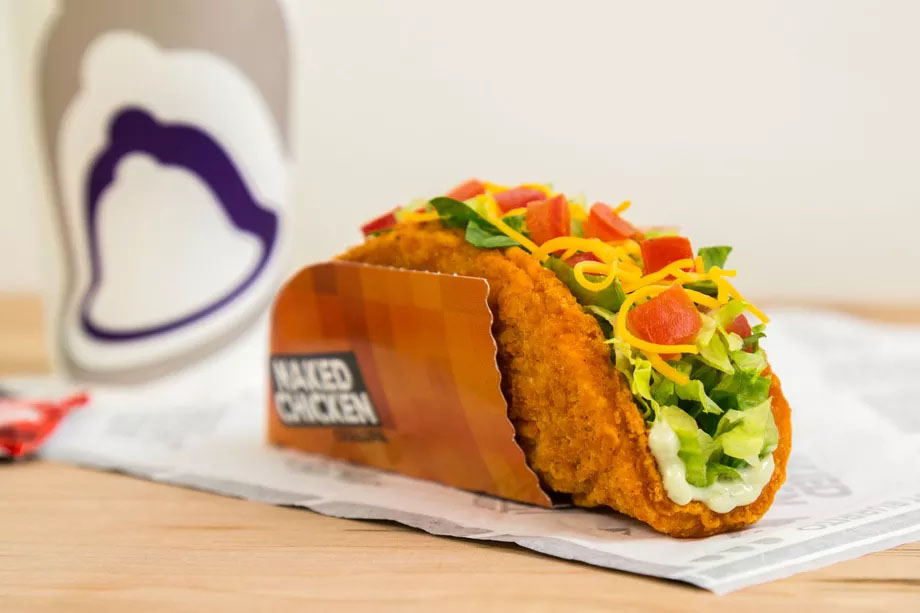 The shell is made of four ounces of marinated, all-white meat antibiotic-free chicken that is breaded and crisped. The Chalupa has shredded lettuce, diced tomatoes, cheddar cheese and a creamy avocado ranch. The Chalupa joins the Fries and the Chicken Chips on the menus around the nation and if you're in America on holiday right now, go get your Taco Bell fill.
Starting January 26th, you can get your hands on the Naked Chicken Chalupa for $2.99. This new item will also be featured in a $5 box that comes with a Doritos Locos Taco, a Crunchy Taco and a medium drink!