Swing By Khan Market's Most Happening 'Loft' For An Evening Of Delicious Food And Coolers
Get ready for a belly satisfying evening at The Loft in Khan Market. Located in the ever-bustling middle lane of the hip market, The Loft sits tight at number 58.
The stairs lead up to first Soy and then Loft. The ambience is casual and relaxed with an energizing playlist echoing off the speakers. With graffiti adorned walls, the restaurant exuberates a very sporty feel, which is perfect when you need to kickback with some friends – read, pints of beer.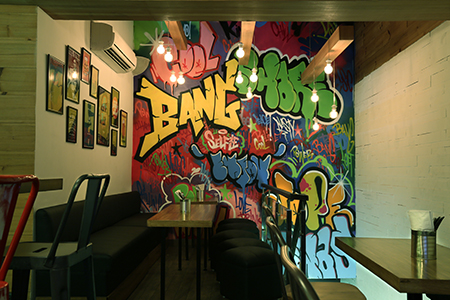 Grubs & Gulps
Loft's menu is loaded with some delicious and some health defying food like the Pita Pockets, Crostinis and Wild Burgers that pride themselves with lots and lots of cheese. Frankly, we don't mind because, cheese. The cocktail and coolers section has been very interestingly chalked out with spirits like Lady Liberty, Harlem Punch and The Cuban Dream gilding its pages.
What We Had:
Lady Liberty
This cocktail got our taste buds super confused with its mind jolting powerful flavors that boasted of some poisonous gin and ginger but left a sweet and fruity peachy trail lingering on our tongue. Confusing, right? We loved it.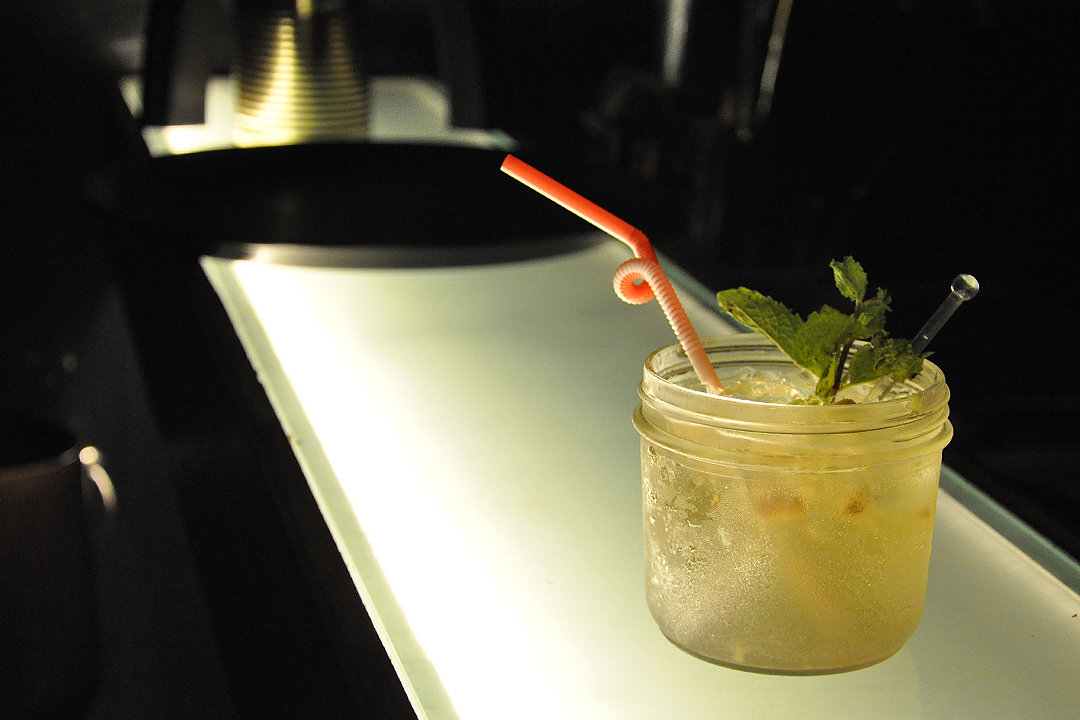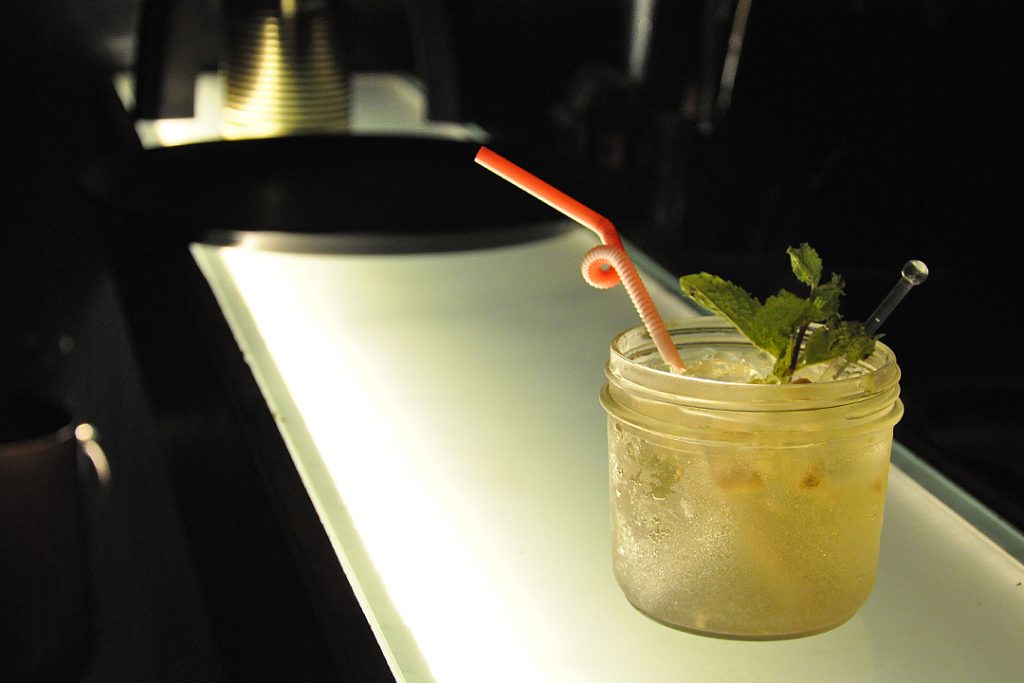 Chilled Tea
And we need a cooler to wash down our food with. The Chilled Tea – not the Iced Tea, mind you – did its job perfectly. Our Lemon Chilled Tea wass just what we wanted after battling a hot and humid day!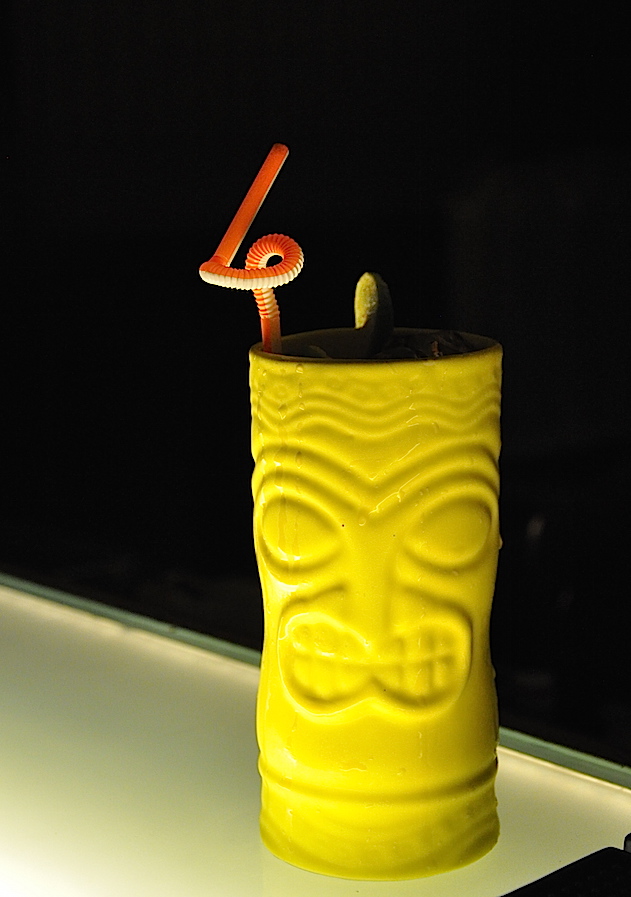 Crostini
Non Veg Platter
With a chicken and mascarpone spread in one hand and fresh salmon and wild berry on in the other, it's difficult to choose between one. Especially when the chicken spread is the creamiest ever and the salmon is the freshest and tastiest ever! It was a platter loaded with meaty goodies! Need we say more?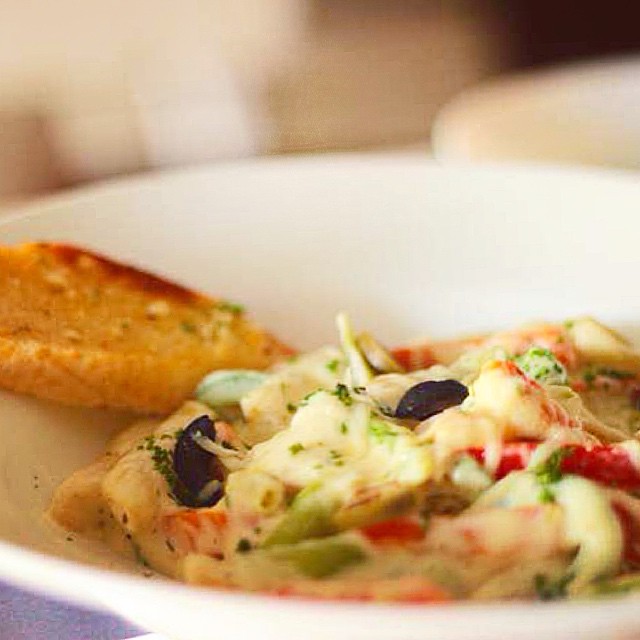 Croquettes
Mozzarella, Sour Cream & Cheddar
With crunchy potato bites sitting hot under a blanket of melted mozzarella, cheddar and fresh sour cream with a generous splash of tangy salsa to get our taste buds dancing, this preparation spelled out sinful.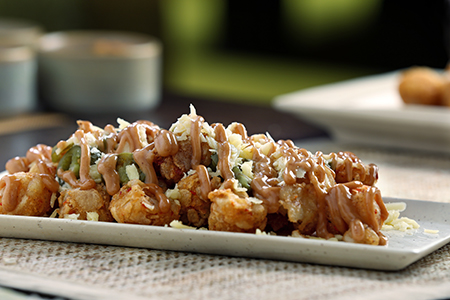 Grilled Martini
Char Grilled Prawns
As the name suggests, the smoky char grilled prawns were served on skewers in a martini glass. Set around a heap of mushy mashed potato which was a breath taker in its own, the prawns were perfectly grilled and absolutely char-ming!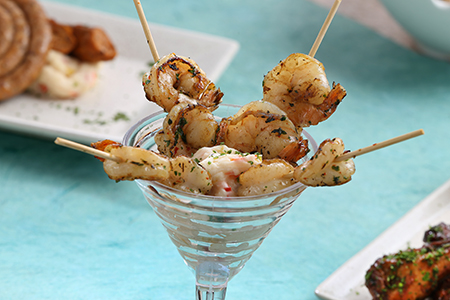 Old School Cheese Burger Sliders
We owe a big hug to whoever came up with the idea of tenderloin sliders; the succulent and juicy tenderloin patties were grilled to perfection. Sandwiched between soft buns and crunchy veggies, oodles of mayonnaise, the edible masterpiece was pinned down by an 'olived' toothpick and served with a side of spiced French fries.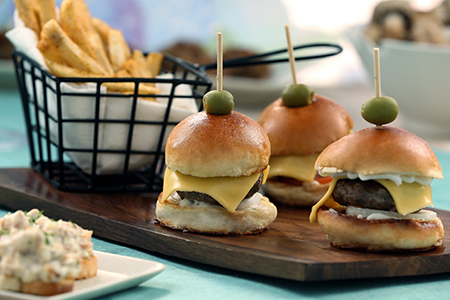 Panko Fried Wild Mushrooms
A delightful dish that consists of a deep fried ball of mushroom stuffed with mushroom and cheese – that's right, mushroom-ception! The subtle flavors of the mushroom and cheese were beautifully balanced out by a balsamic vinegar garnish.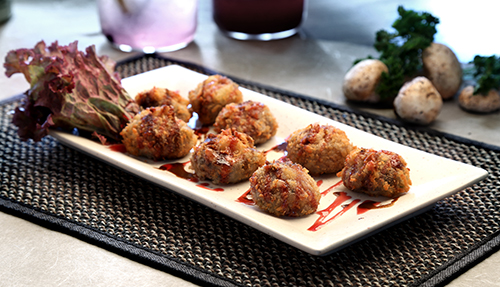 [schema type="organization" orgtype="LocalBusiness" name="The Loft" description="Casual dining with good finger food." street="58, Level 2, Middle Lane, Khan Market" city="New Delhi" state="Delhi" postalcode="110003″ country="IN" email="kdas@royalorchid.ae" phone="011 45795555″ ]