Survey finds that Dosa is Indias Favourite Breakfast!
We are not at all surprised by this result. Who can say no a to a perfectly crisp (or soft) Dosa in the morning? It is the only food in the world which can have the title "plain" before it and people will still queue up and drool.  A recent survey conducted by Swiggy analysed breakfast orders from more than 12,000 restaurants across eight cities. Dosa of course came up tops. We are also pretty sure that if a survey is conducted in breakfast restaurants all over India, then too the Dosa will reign supreme.
"It's nice to know that people haven't still given up on traditional breakfast that has a mix of carbohydrates, proteins and fibre," says Sheela Krishnaswamy, president of the Indian Dietetic Association, adding that people are increasingly realising the importance of a healthy, balanced breakfast.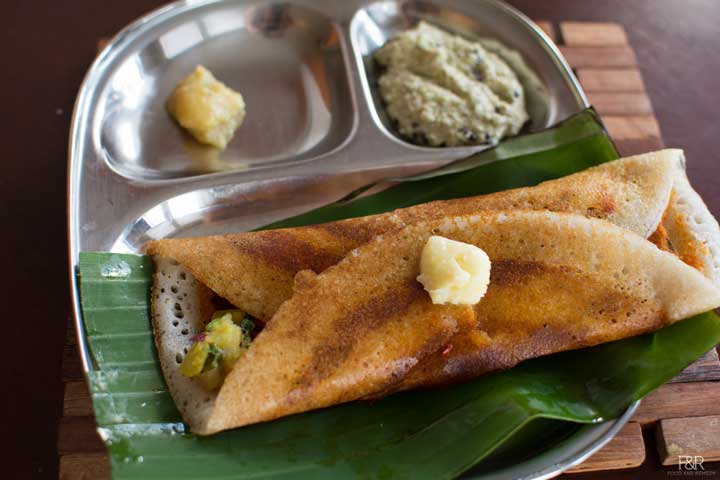 "Breakfast orders are picking up pace and the segment is posting strong growth numbers. Indians know the importance of breakfast but probably, their hectic schedule makes it difficult for them to prepare the morning meal,"  Srivats T S, vice-president of marketing at Swiggy told The Times of India
Another thing that the survey found was that breakfast orders peaked during weekends.
Order of Preference
Breakfast choices in the metros according to the survey:
Bengaluru: Masala dosa, idli-vada, poha
Chennai: Idli, plain dosa, ghee podi idli
Mumbai: Masala dosa, plain dosa, bun maska
Delhi/Gurgaon (both have the same choices): Chhole bhature, parathas, dosa
Pune: Masala dosa, poha, sabudana khichdi
Hyderabad: Bread lukmi, Spanish omlette, chicken sandwich
Kolkata: Radhaballabhi, kochuri, Spanish omlette
Dosa is no longer just another South India food,It has become beloved by all and we are happy to go out and celebrate this news with Dosa orders!.