The Super Large Sunday Brunch At Hyatt Regency Chennai
Sundays, for most of us, is a day to simply relax and recharge for the forthcoming hell or heaven we call the weekdays. Sundays are when we catch up and take life at a relatively slow pace. You don't really have to stick to a timely schedule. So, why not start off the day late with a brunch that let's you spend some leisurely time whilst you indulge in some delicious variety of food? Hyatt Regency- Spice Haat's The Super Large Sunday Brunch is every food enthusiast's dream come true. The best part of this brunch is the humongous variety of counters it provides. Rightfully said, there is something for every single one of you. And, if you can't resist them all, take your time and fill up your plates with dishes from around the world.
Kebabs and Indian Breads Counter: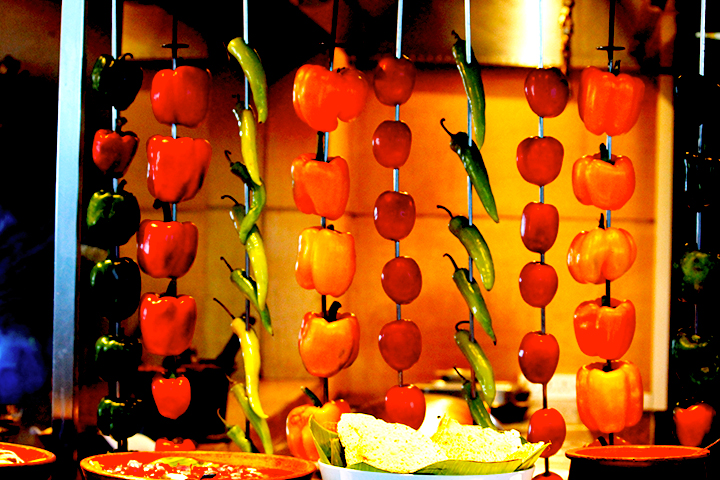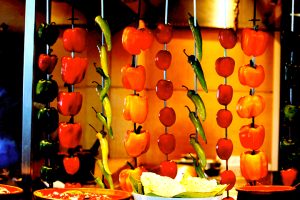 Walk in and you are welcomed by the delicious aroma of Kebabs and Tikkas. They have four variants:
– Burrah Kebab
– Malai Broccoli
– Zafrani Murgh Tikka
– Pudina Paneer Tikka
Our pick is the Zafrani Murgh Tikka.
Next off, we encountered the Chat counter. Who doesn't like chat? It is street food that we've grown up eating and has a fond place in our hearts.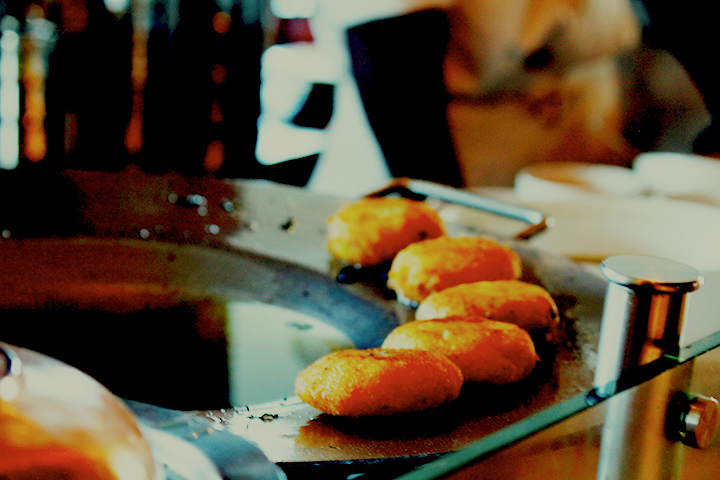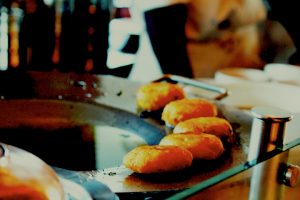 – Pani Puri
– Pav Bhaji
– Tawa Dhokla
– Aloo Tikki with Chole
– Bhalla Papdi Chaat
Don't forget to try the Pav Bhaji and the Aloo Tikki.
There is an elaborate section of Indian Delicacies. You'd be spoilt for choice.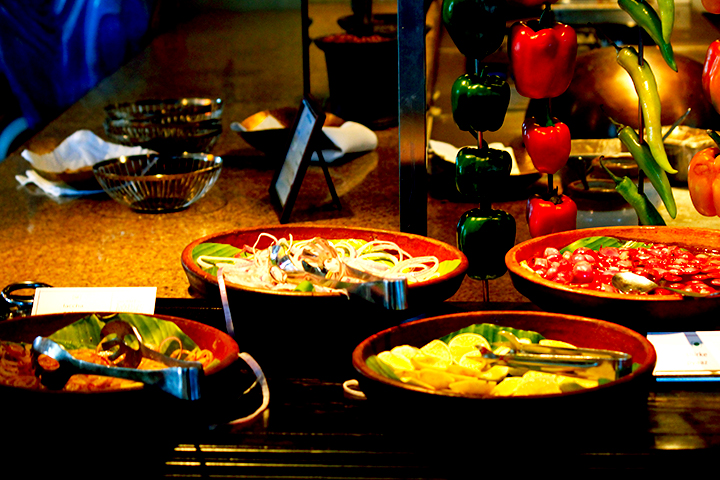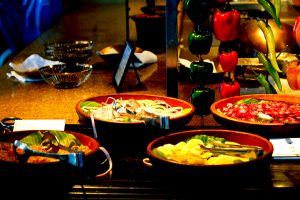 Dakshin Odyssey:
– Parappu Vada
– Punugulu
– Ambur Chicken Biriyani
– Mirapakaya Mamsam
– Chepala Pulusu
– Kadambam Sambar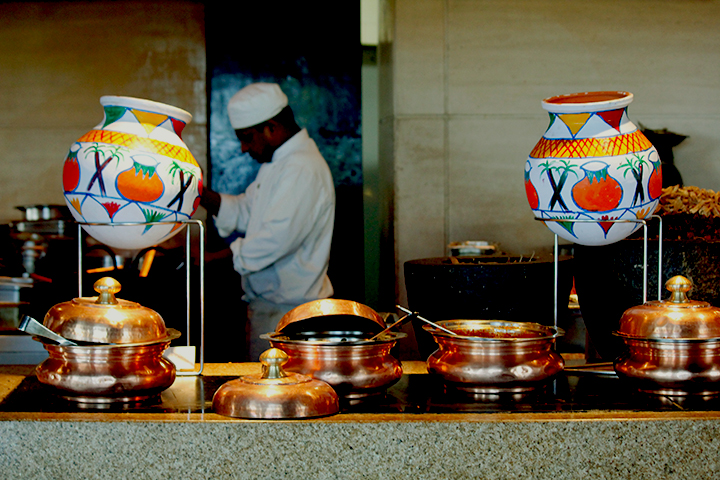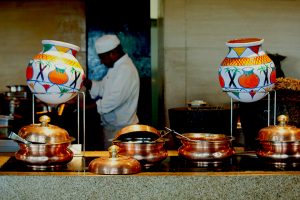 These are just a few names, you also had a wide range of North Indian dishes as well. Dal Makhani, Paneer Pasanda, Moge wala Kukkad and Malai Palak Shehzadi are some of them. Try as much as you can. We loved the Awadhi Mutton Biriyani!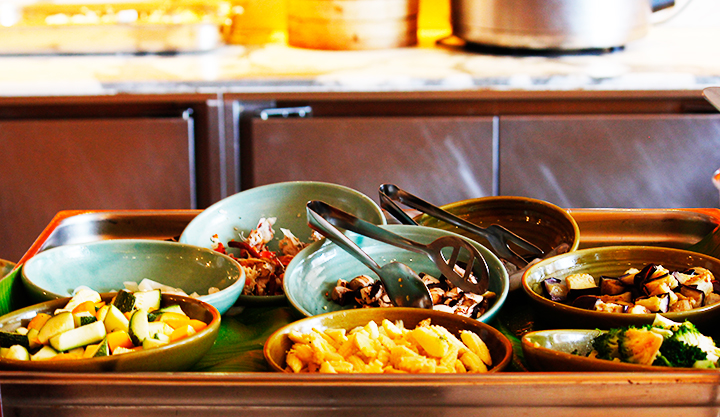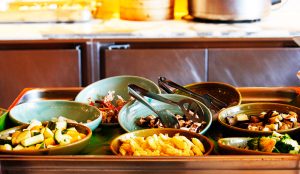 Love Salads? Try their Chicken Gherkins Salad and Watermelon Feta Salad with Rocket. They have over 14 varieties of Hearty Salads to choose from! For soups, stay with the familiar Udon Noodles Vegetable Soup or try the Erwten Soup, a dutch pea soup. They also have three varieties of sliders which includes Crumb Fried Chicken, Spicy Lamb Pattie and Aloo Tikki.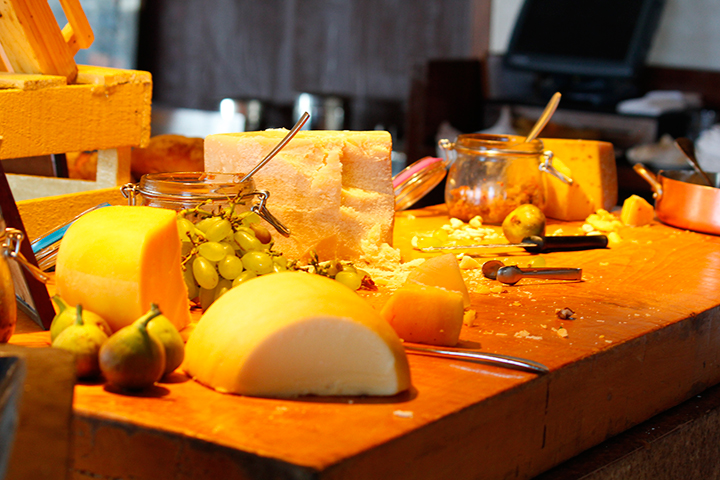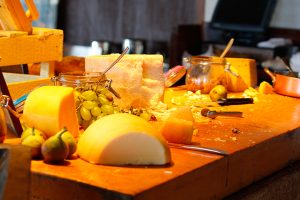 They also have an exclusive section for cheese. Any cheese lover wouldn't budge from there unless they have tried them all. Edam, Brie, Gouda, Emmental, Chimay etc. There is just so much that you can enjoy. Pair them up with nuts, grapes and fruits!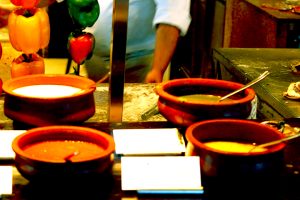 If non vegetarian food is your staple, you've come to the right place. World cuisine and smoke on the water counters serve a variety of non veg from chicken and prawn right up to Pork Sausage and Beef Wellington.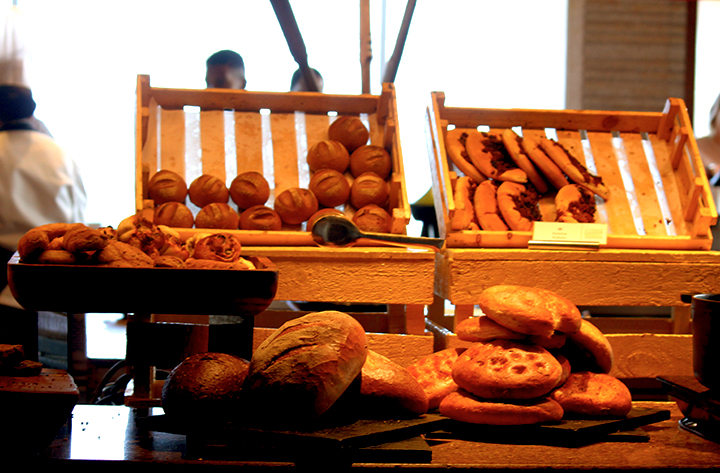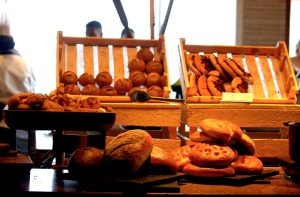 The Mezze section is another interesting counter that houses delicious Arabic bread along with hummus, babaganoush, kisir and more! If Mediterranean is more up your alley, you have a huge variety of wraps that you'd have a hard time choosing from.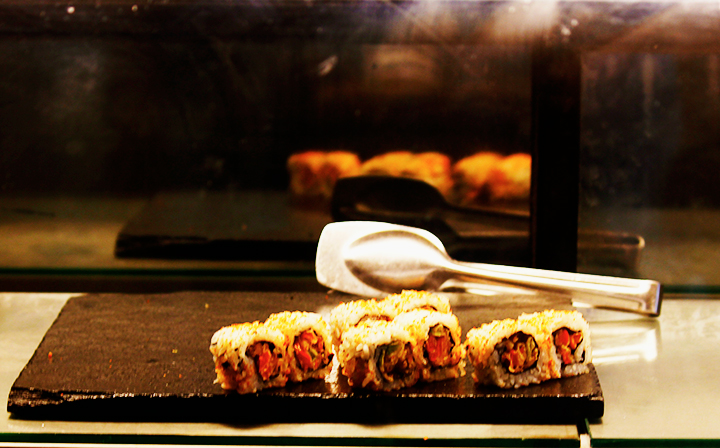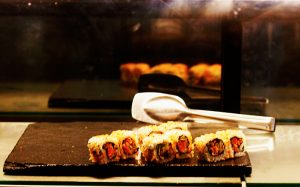 Asian counter brings a whole mix of asian food. They have Thai curry, noodles, fried rice and Maki rolls. Their sushis look delicious and taste just right. A well-balanced flavour with a mild after taste.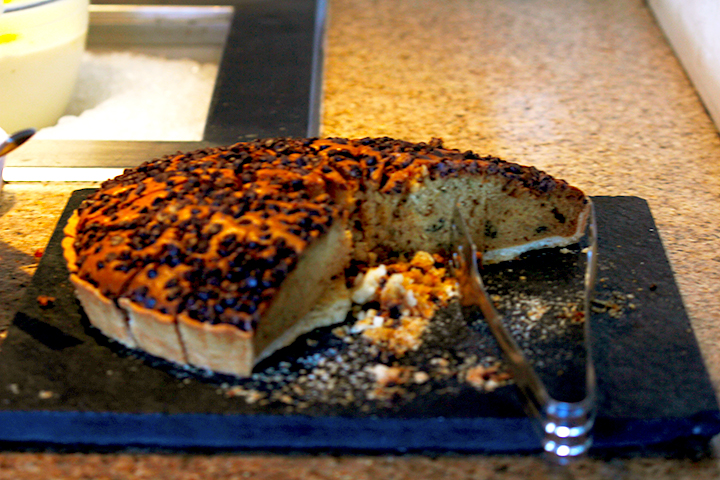 They have a wide range of cocktails, mocktails and other beverages. End the meal on a sweet note, with their wide dessert selection. Take your pick from fruits, cakes, mousse, Indian speciality desserts and Teppanyaki Cold Stone ice cream.
Spice Haat's brunch is a brilliant ensemble of various world cuisines. There is so much to try that you'd never think of ending the meal when you feel full. The brunch is perfect for your Sunday. After all, Sundays are days to pamper yourself, right?
Written By – Samra Taban