Sunny Leone Promotes Vegetarianism In New PETA Ad Campaign
Sunny Leone is known for promoting a lot of things so when we saw her sprawled across a bed of chilies, it was only normal for us to assume that red chili flavoured contraception were the next big thing (no pun intended). But (thankfully) we were wrong as Leone was vouching for a completely different cause – vegetarianism.
Ahead of World Environment Day (5th June), the Bollywood actress and animal lover has joined hands with People For Ethical Treatment of Animals (PETA) to urge people to boycott eating meat and be a tad more humane towards animals. Leone featured in an ad campaign titled "Spice Up Your Life! Go Vegetarian", which features the Ragini MMS 2 draped in a deep red cloth lying on a bed of red peppers to drive the message home.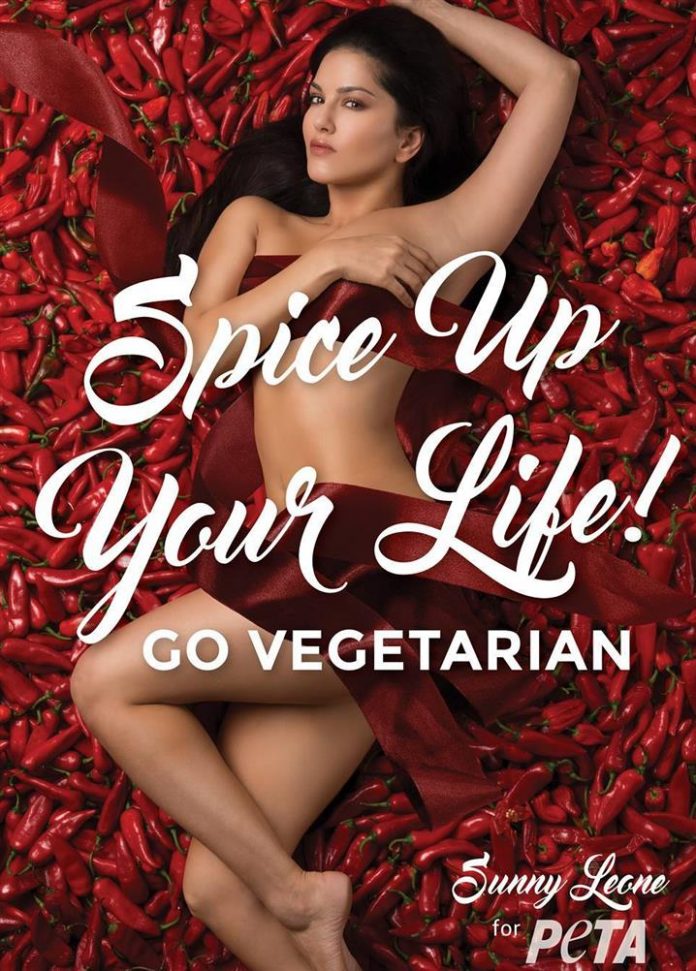 Image: Bollywood Garam
Speaking on animal slaughter, an issue that Sunny holds close to her heart, the actress said, "Animals suffering in the meat industry is probably one of the saddest things that I have ever seen. I have seen things I can't erase from my mind which made me stop eating meat", adding that turning to vegetables has actually up her lifestyle and health ante. "I've noticed I have a lot more energy, I'm eating a lot more vegetables, I feel actually really, really amazing," said Leone.
Take a look at what Sunny Leone has to say about vegetarianism in the video below.
This is not Leone's first collaboration with PETA. The star was earlier seen on a campaign for the organization spreading awareness about animal sterilization.
Feature Image: HD Wallpapers