Sumptuous Unlimited Sindhi Thali At Juss By Sindhful Should Be On Your Bucket List
Having a Sindhi friend was lucky for us. For her mother made sumptuous food and we used to visit her on Sundays where she made us a pot full of Sindhi Curry, Aloo Tuk and pamper us with extra helpings of it along with generous amounts of ghee with rice. The nostalgia of the mouth-watering food was brought back solely by one place in Mumbai – Juss by Sindhful.
The Unlimited Sindhi Thali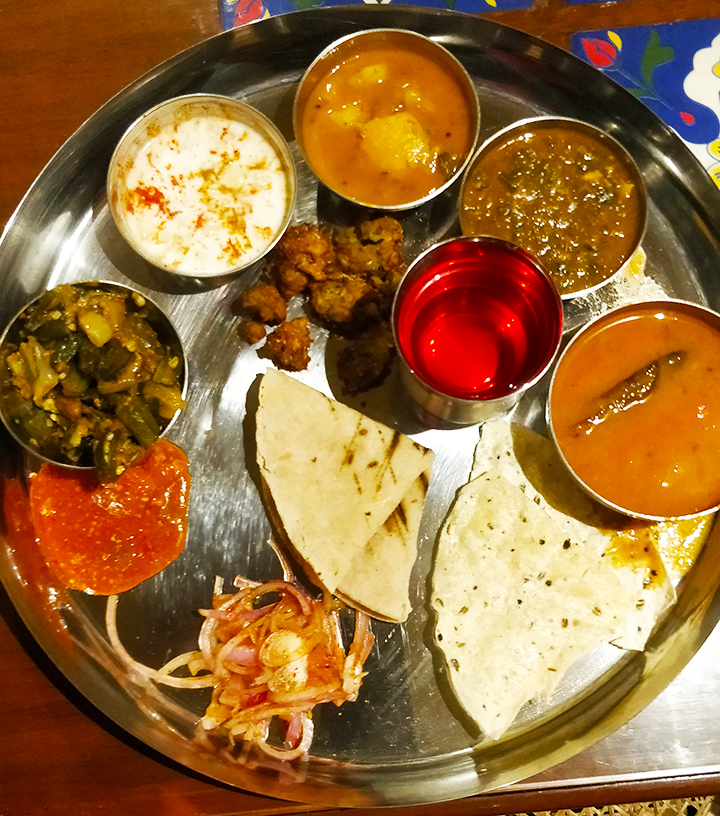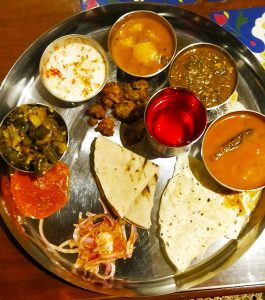 There are few places in the city that even offer Sindhi food let alone have a Thali dedicated to it. We tried the unlimited Sindhi thali at Juss by Sindhful that comprised of delicious dishes which were mopped clean in no time. We thoroughly loved the tangy, delicious Sindhi Curry with Bhuga Chawal, it was combination made in heaven. Bhuga Chawal is nothing but brown rice cooked with whole spices giving sumptuous aroma and flavours. We'd pick these over steamed rice any day. Besides this, there was Sanna Pakoda in the thali along with vegetables like Bhindi Basar, Aloo Raswale, Sai Bhaji, Boondi Raita, Roti, Sindhi Papad, Aloo Tuk and Rose Sharbat. The dessert options are Gulab Jamun or Sevai Kheerni. The vegetables were homely in taste and flavours. This is great for students and working professionals who are living away from home and would enjoy earthy and heart-warming food like this. The soft rotis, the super delish aloo tuk, sanna pakodas and the refreshing rose sharbat made the Sindhi Thali experience a memorable one. We'd love to have it again and again.
The Food Fare At Juss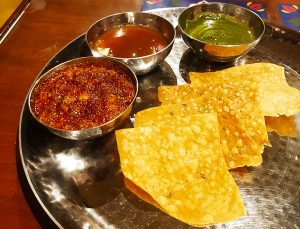 Besides the Sindhi Thali there are delicious snacks, fried of course, that you can binge on. The good part about the food at Juss by Sindhful is that though being Sindhi at heart, it doesn't leave you with a heavy, bloating feeling. Take the Dal Pakwan for instance. Pakwan is a fried, crispy snack that is supposed to have ghee pockets so that it oozes out as you eat it. But this restaurant refrains from it as the health conscious folks of Mumbai may not be completely happy with it and we completely agree. The pakwan here was light, crispy and the dal had robust flavours. The classic combination of Dal and Pakwan is unbeatable.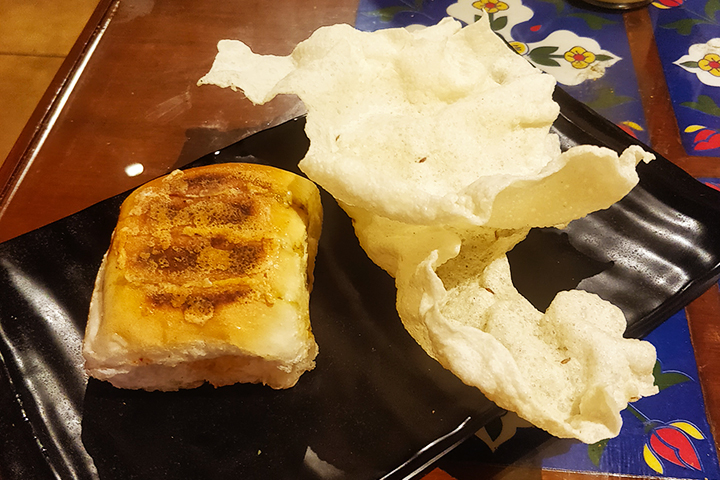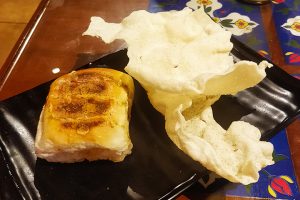 We also tried the Crispy Seyal which was made using pav with Sindhi Green Masala and cheese and then fried till crispy. It was delish and a perfect on the go snack. The green masala lends a good flavour and is really a modern dish served with Khichiya Papad. We also sipped on refreshing Paan Milkshake and Thandai which are perfect for the summers and go great with the food.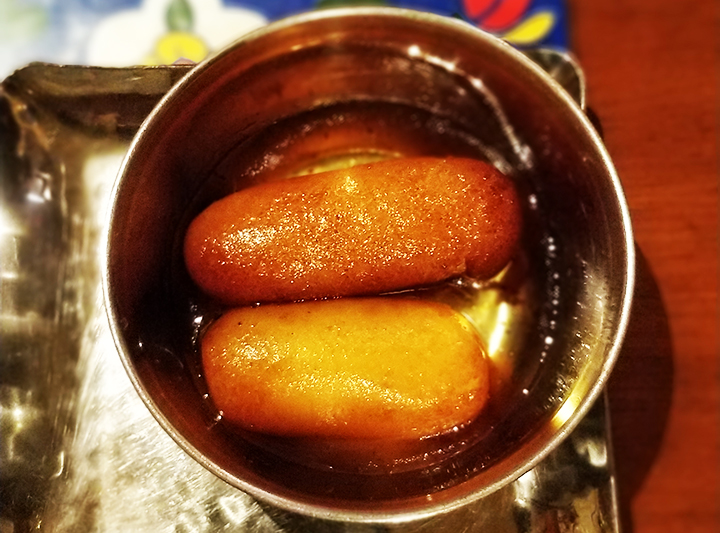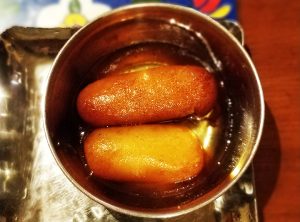 Keeping some room for dessert we tried three of them and somehow mopped them clean too! The Dyammu or Gulab Jamun was soft and delicious. We tried the traditional Singhar Ji Mithai which is made out of khoya and sev. It was sinfully delicious and goes perfectly after a hearty Sindhi meal. Last but not the least was the Malai Cake made using China Grass and topped with shaved almonds. Soft, tasty and really great. This is perfect for those who don't like overly sweet desserts.
Our awesome experience at Juss by Sindhful complete with their hospitality and cheerful staff came to an end but we're already pining for the food. Especially the Sindhi Curry. Do make a visit soon and you're sure to feel the same way.