Sula's Karnataka Vineyards Launches Kādu – India's first 'Wine for a Cause'
Sula has long been at the forefront of the wine industry in India and has played a large part in expanding the level of interest in wine by the everyday consumer (like me). We were lucky enough to receive an invite to the launch of Sula's Karnataka Vineyard's latest project, Kādu – India's first 'Wine for a Cause'.
The ambiance at the launch party was electric (literally) as tigers featured at the forefront of numerous, gorgeous art installations to remind us of the reason from which the idea of Kādu had originated.
Saving The Tiger, One Sip At A Time
Kādu, meaning "wild" in Kannada – is India's first "Wine for a Cause". The beautiful label, the handiwork of renowned label designer Simon Frouws, depicts a tiger in all its glory in the wild jungle. Unfortunately, as we're all aware, this majestic animal is an endangered species. 
Sula has decided to take up the cause of the magnificent tiger with Kādu. With each bottle sold, Kādu will contribute towards tiger conservation in Karnataka. To ensure the optimum end-use of the funds contributed, Sula is collaborating with Mud on Boots, the pioneering initiative by the Sanctuary Nature Foundation that is designed to empower and support grassroots conservationists across India.
In order to demonstrate Sula's commitment to saving the tiger, Rajeev Samant, Founder and CEO, Sula Vineyards presented the first Kādu cheque to Sanctuary Nature Foundation.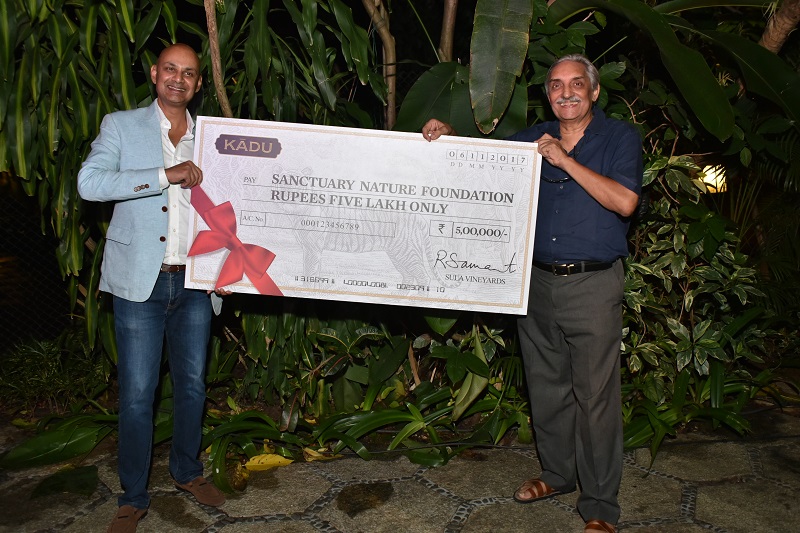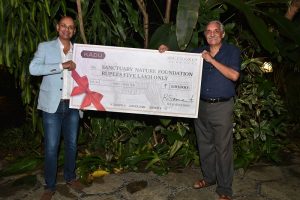 The Wine
Winemaker Gorakh Gaikwad has crafted Kādu from the choicest wine grapes in Karnataka in four different wine varietals – Kādu Chenin Blanc, Kādu Sauvignon Blanc, Kādu Shiraz Rosé and Kādu Cabernet Shiraz.
While the Kādu Chenin Blanc, and Kādu Sauvignon Blanc are everything that a white wine lover would adore, we were a bit partial to the Kādu Cabernet Shiraz with its oak undertones. However, the real showstopper was definitely the Kādu Shiraz Rosé, which is the best Rosé on the market in that price range by a long shot. Light and fruity, the Rosé was our pick of the night.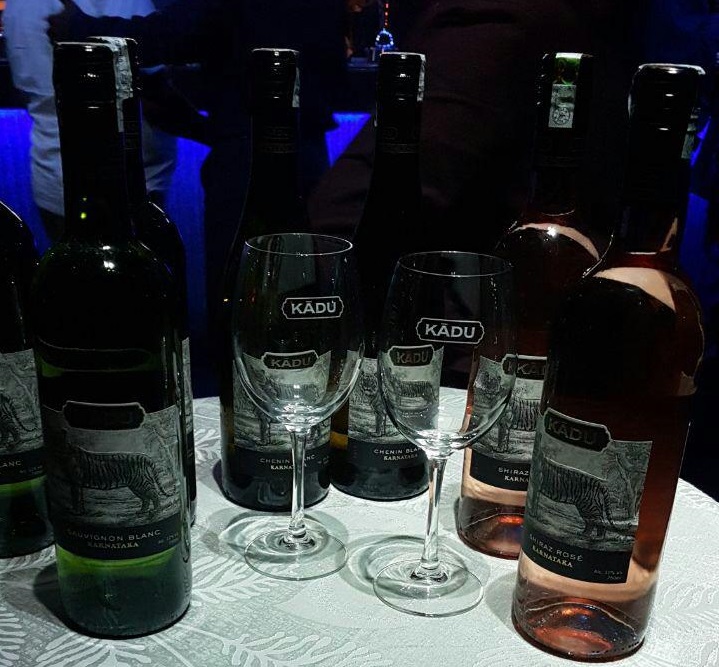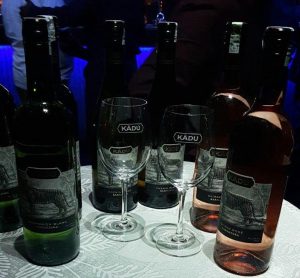 The Kādu collection will be available on shelves in two different sizes, 750 ml, and 375 ml. At an average of ₹ 350 for a 375 ml bottle and ₹ 650 for a 750 ml bottle. So, for less than a grand, you can enjoy a delicious glass of wine, as well as save the tiger, one sip at a time.