Sula Vineyards Launches Sparkling Shiraz, A Festive Wine Perfect For Celebrations And Gifting
Sula Vineyards, India's no.1 winery and largest wine producer launches a new festive wine in addition to their extensive portfolio of reds, whites, sparkling and rose.
Name: Sula Sparkling Shiraz
Description: The Sula Sparkling Shiraz, India's first and only Sparkling Shiraz wine, is deeply coloured, bursting with the luscious flavours of dark berries  pomegranate and sweet plums with a hint of sweet spices. The wine is packaged in beautiful festive packaging
Price: 1250 INR
One can also look at Brut Tropicale, Sula Vineyard's and India's first Blanc de Noirs wine which also makes an ideal gift for the festive season.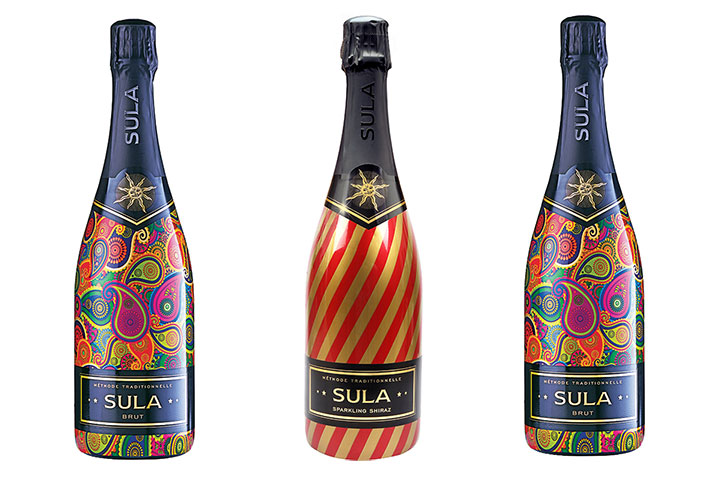 Name: Brut Tropicale
Description: Covered in paisley in riotous tropical colors, the Brut Tropicale is a Blanc de Noirs, a white méthodec hampenoise sparkler made from premium black grapes including Pinot Noir. The wine has a coral pink hue with aromas of peaches and passion fruit. It is well balanced with good acidity and flavours of passion fruit and red berry fruits.The paisley motif – symbolic of life and eternity– has been interpreted and adopted as a quintessential part of the various cultures of India, spanning Kashmir to Kanyakumari. Today, the motif prevails in special occasions, ranging from henna patterns, ethnic fabrics, jewelry and such, emphasizing that most celebrations begin and end with paisley.
Price: 1250 INR