Sudip Putatunda, Owner Of Koldplay Cremerie, Tells Us All About The Science Of Ice Cream Making In This Interview
A couple of weeks ago, we took a trip to Koldplay Cremerie in Kandivali, a dessert parlour that serves unique ice creams, milkshakes and ice cream cakes. Typically, parlours serving ice cream simply scoop tried and tested flavours into cones or cups and hand it over to customers.
At Koldplay Cremerie, things work a little differently; servers blend ice creams together on a cold stone and decorate them with toppings to create an ice cream work of art. Customers are invited to experiment and mix together any flavours their taste buds desire – we tried an amazing mix of sitaphal and berries.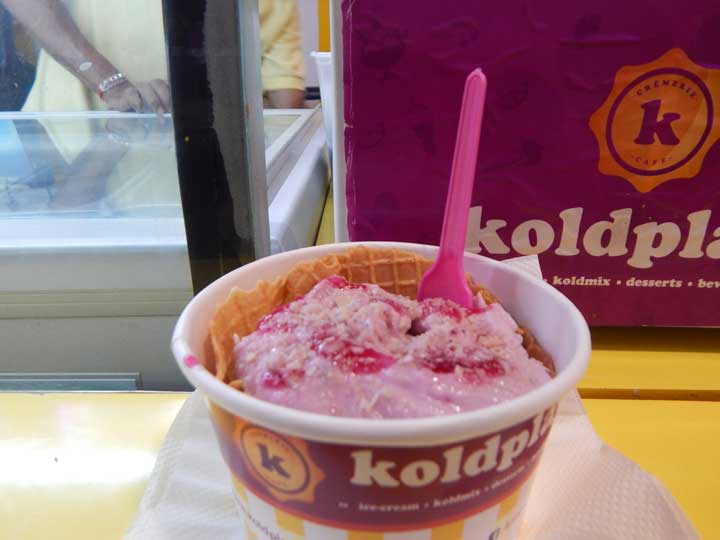 So impressed were we with the Koldplay experience, that we decided we had to have a chat with the mastermind behind the parlour; owner Sudip Putatunda.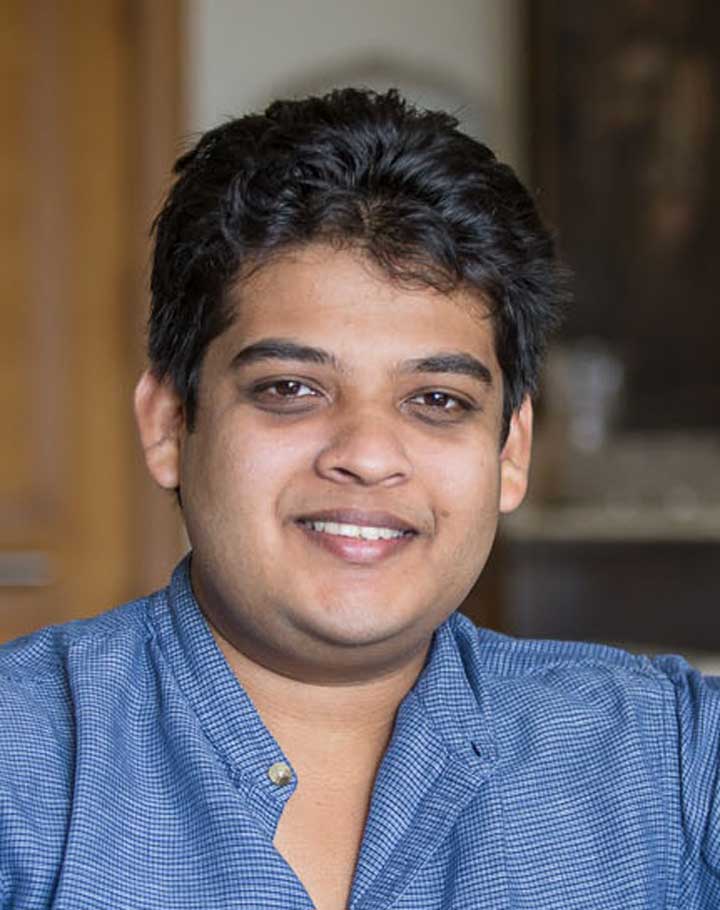 Even before starting Koldplay Cremerie, Putatunda was no stranger to the food industry. He's been working with the industry for six to seven years, developing and researching products at big names like Kraft, Kellogg's and Heinz. He tells us that his plunge into the world of ice cream can be attributed to his passion for food and science; professionally, he's a food scientist.
No, we're not just making up words here, food science is a thing! It refers to the study of the physics and chemistry behind food; subjects, Putatunda tells, us he's always been fascinated by.
"I had a lot of curiosity about the science behind food. I was a scientist at heart; I leant towards both chemistry and physics," Putatunda says, adding that food is the only field in which you can taste the results of your scientific experiments. We bet you've never thought about it that way, have you?
The Science At Koldplay Cremerie
So, how has Putatunda brought his scientific knowledge to Koldplay Cremerie?
"Ice cream is a very scientifically interesting product. It has air content, fats, protein and carbohydrate. There's a lot of science that goes into making ice cream," Putatunda says to us.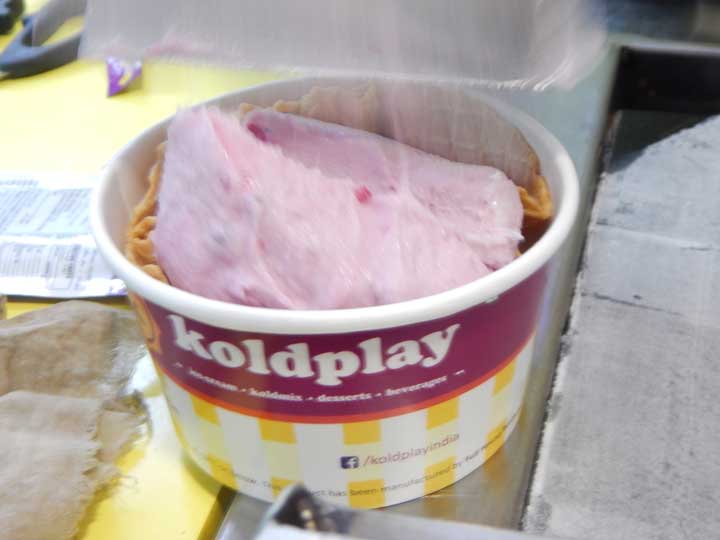 He goes on to explain, that, using his 'scientific hat', he's been able to discover how to make slow churned ice creams on a large scale, making Koldplay's ice creams creamier and denser than others available on the mass market.
Additionally, Putatunda reveals that he uses his scientific skills to experiment with creating a unique range of ice cream flavours. For instance, he wants to include a range of Indian sweet inspired ice creams on the menu in the near future.
"We tend to treat ice cream as a dessert that is very distinct from our Indian mithais. There are lots of Indian desserts that can be incorporated in ice cream," Putatunda says, adding that he has just introduced a mishti doi ice cream (double drool) onto Koldplay's menu.
Experiments Away
Of course, while Putatunda is experimenting away with ice cream mixology in his lab, he invites customers to do the same at Koldplay's parlours across the city.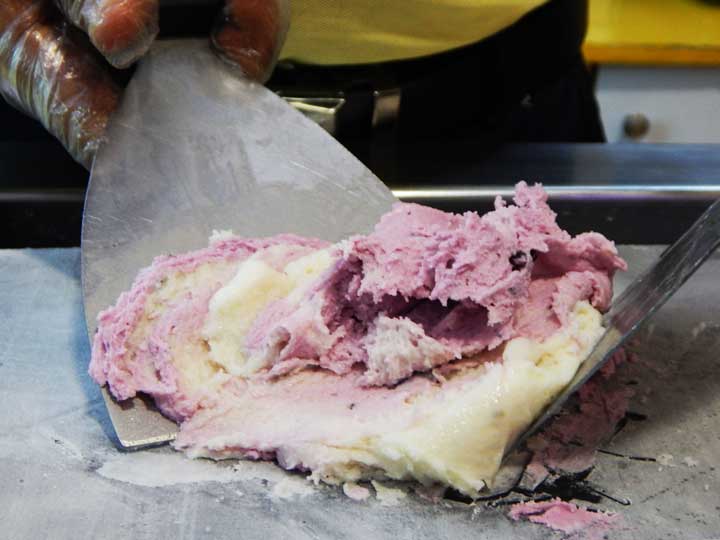 "I actively recommend that people should mix flavours," he says, referring to the in-store experience that Koldplay offers. "There was a customer of ours who mixed a red velvet ice cream with white chocolate. She really liked it! Very often consumers get to experiment with something that instinctively might not make sense but may turn into something great," Putatunda says.
However, if customers are a little hesitant about mixing flavours themselves, the staff at Koldplay will be only too happy to help. Speaking on his staff that man the counters, Putatunda says "we ensure that everyone has been behind the counter at a QSR; preferably at an ice cream place. Every guy is trained for a month before he's allowed on a stove. While we want our consumers to experiment, we tell them when something is not going to work and we'll tell them why. "
The Future Of Koldplay Cremerie
In order to further enhance the customer experience, Putatunda affirms that he will ensure that Koldplay Cremerie is constantly innovating when it comes to flavours, items on the menu and experiences.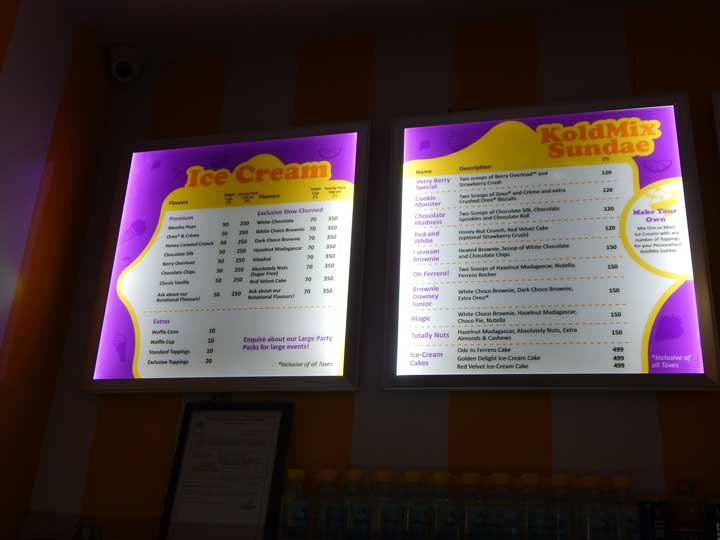 "Moving forward, consumers expect innovation. Resting on past laurels can only take you so far," he says. "There's a lot more room for constant innovation with flavours and so on. We should not be stagnant."
It's with this look towards constant innovation that Putatunda selected the name for his brand – he didn't want the name to have a focus on just ice creams, but also the other welcome other items on the menu, such as milkshakes and sundaes.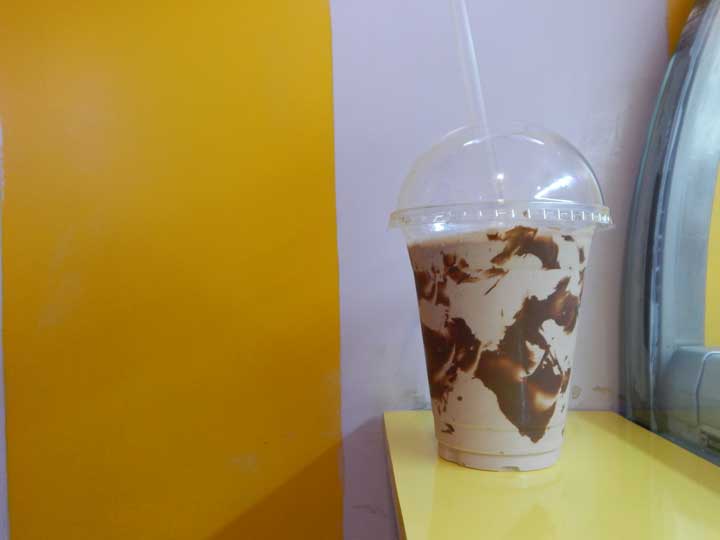 When we ask whether there was any connection to the popular band, Putatunda laughs and comments "I'm a fan of the band; one of my sundaes is called 'Magic'. However, Koldplay works for me because I wanted to maintain an element of playfulness in my brand."
"When I went to register the website, my people told me nobody with ever find you, so we decided to start it with a K. We get a lot of flak but it works," he concludes.
Flak for the name aside, Koldplay has been met with open arms from Mumbai's suburban crowd. While it originally opened in the Western suburbs (Kandivali and Borivali), Koldplay has just recently opened up an outlet in Matunga.
Putatunda also tells us that the brand is on the way to receiving funding (you'll hear it here first!) in the near future and that he's just acquired a massive factory in Maharashtra.
With all these developments, you can be sure you'll see more of Koldplay outlets popping up across the city this year. Stay posted for our review of its latest outlet!