Starbucks Has Two New Ombré Macchiatos For You To Enjoy This Spring
is just around the corner and Starbucks is welcoming in the season with two new ombré drinks which have been added to its official menu.
Meet The Drinks
The two drinks are both macchiatos; the Iced Cinnamon Almond Milk Macchiato and the the Coconut Milk Mocha Macchiato. The coconut milk macchiato is made with – surprise surprise – coconut milk mixed with espresso and white chocolate mocha sauce and topped with caramel and mocha.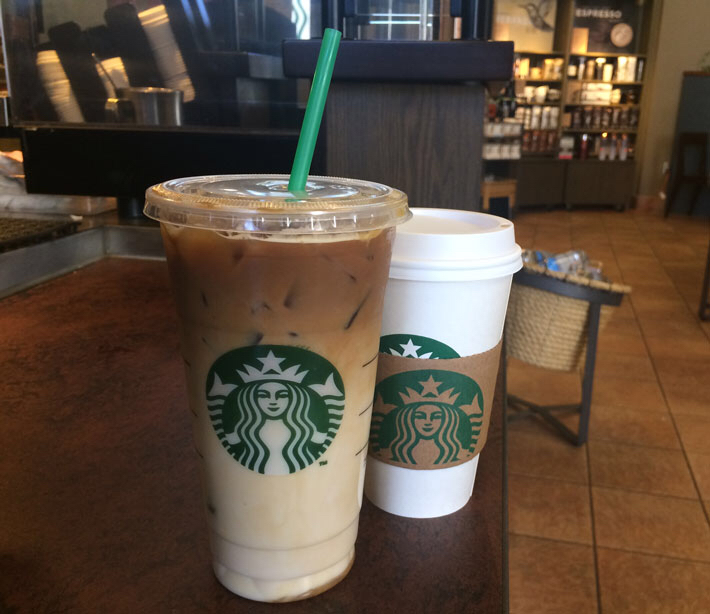 The Iced Cinnamon Almond Milk Macchiato is espresso blended with almond milk, cinnamon syrup, and topped with a caramel crosshatch and ground cinnamon.
The new drinks will be launched today at Starbucks locations across the US. Of course if you can't get enough of ombré drinks, you can also order the Matcha Pink Drink – a secret menu item made by topping strawberry Acaia refresher with coconut milk with one part Matcha coconut milk.