Starbucks Plans To Open A 20,000 Square Foot Café And Roastery In New York Next Year
Starbucks, arguably the world's largest coffee chain, has announced that it will be opening a 20,000 square foot cafe in New York in 2018. This cafe will also serve as a Roastery which is modelled after the chain's Seattle Roastery.
Starbucks announces a Roastery is coming to New York City in 2018. Location details: https://t.co/i1lPJP5Gyc pic.twitter.com/pxQB4tHQ2C

— Starbucks News (@StarbucksNews) April 5, 2016
The Roastery
Starbucks opened its first Roastery in 2014 in Seattle. It invites customers to experience the process of roasting coffee beans; in one promotional shot on the Starbucks website, a Roaster is seen emptying coffee beans into an impressive processing machine, while another shows coffee beans falling down glass tubes, reminiscent of the chocolate waterfall scene from Charlie and the Chocolate Factory. One can almost imagine the smell of coffee roasting.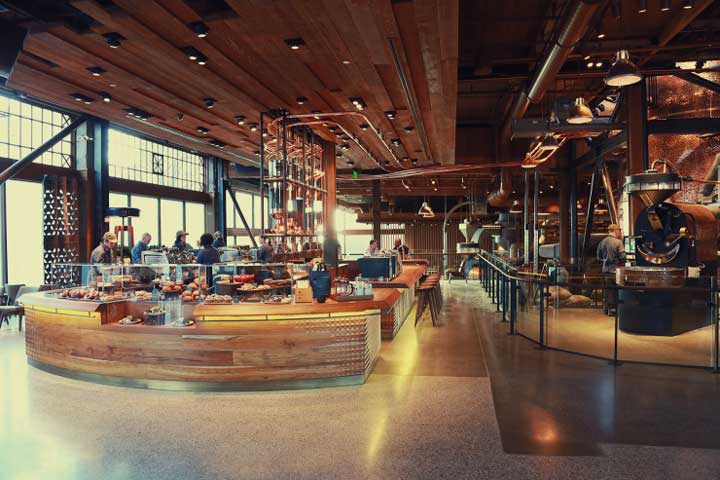 Indeed, Starbucks president Howard Schultz has said that he aims to "create the Willy Wonka of coffee," with the Roasteries. In another statement, Schultz has commented that he wants to take the Roastery globally.
The Roastery Comes To New York
The New York Roastery features in this plan to go worldwide.
"Our Seattle Roastery experience created something that had never been done before, transforming a retail environment into something far beyond just a coffee shop and into the single best retail experience of any kind," said Howard Schultz, in a statement. "In New York, we want to take elements from what we originally created and build something even bigger and bolder, celebrating coffee and craft in a completely unique and differentiated way. We want this experience to tell our customers that we're coming to Broadway."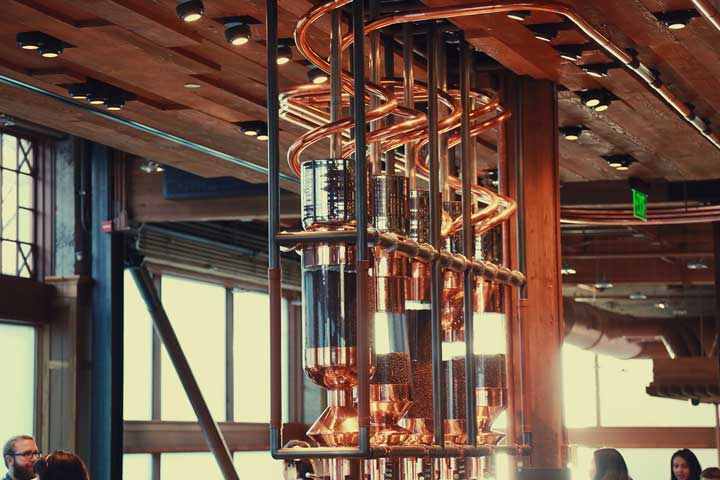 The new Starbucks will be found a block south of New York's Chelsea Market. It is expected to be ready by the end of 2017.