Starbucks' Partner Geetu Mohnani's Coffee Love Is Taking Her Across The World: Here's A Closer Look
Last year, there was applause all around when 23 year old Starbucks partner Geetu Mohnani from New Delhi won the Starbucks Coffee Championship title in India. This year, Mohnani went on to Taiwan where she placed in the top three at the Starbucks Regional Championship for South East Asia.
These victories will take her to Seattle, where she will visit the Starbucks hub in Seattle. On the occasion of her win, we caught up with Mohnani who gave us a closer look into her incredible journey.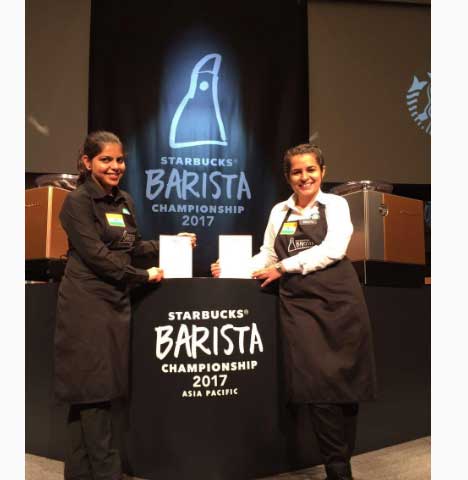 Before that, here's a background about the Starbucks Coffee Championships initiative.
Competing To Be A Coffee Champion
Every year, Starbucks holds its Coffee Championships on a national, regional and finally international level. They invite partners from Starbucks stores across the country to participate in various competitions testing their coffee skills and knowledge to find the coffee championship the country. This champion goes on to compete with other partners in the region and then to Seattle for the chance to become the Ultimate Starbucks Coffee Master.
Back in 2015, Geetu had participated in the coffee championships in India and had said (when asked what it would feel like if she won) . "I will be on cloud 9! Winning would enable me to inspire more women partners to be courageous, come forward and achieve the highest form of glory."
And, she has done just that, with her latest achievement in Taiwan. So, without further ado – meet Geetu Mohnani.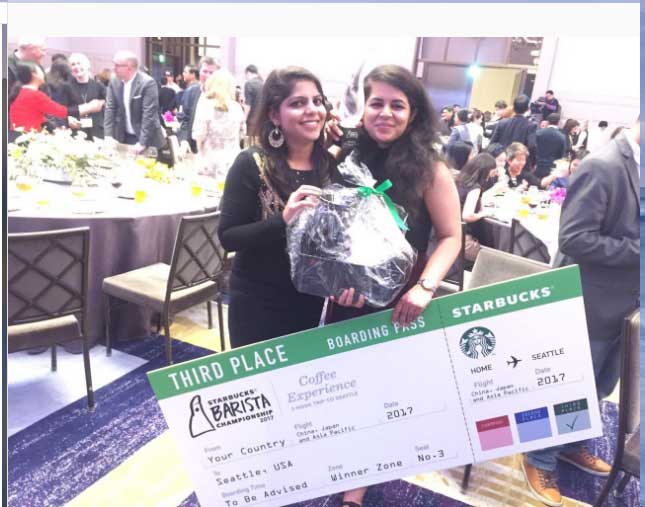 Why did you decide to join Starbucks?
In my college days, I was always fascinated with the different techniques of brewing coffee and wondered what it would be like to actually master this art. After completing my graduation at IHM Goa, I was fortunate to get employed at a Starbucks store in Delhi through a Campus placement, at the time of which I joined as a SMT (Store Management Trainee). Currently, I am the Store Manager at the Delhi T3 Domestic Terminal. My journey with the brand has truly been a memorable one for me; the most exciting part of it being the kind of management opportunities and exposure to growth that Starbucks gives each and every one of their Partners, whatever level they might be working at.
Tell us about your relationship with coffee.
"I have been a coffee lover for quite a while now and my love for the bean keeps growing with each passing day. Working at Starbucks automatically helps me bring my passion alive and inspires me to develop my skills and knowledge about coffee. Every day, I make it a point to craft every beverage that goes over the counter to perfection, and if it is not right, I re-do it. Being the only Coffee Master in the store means shouldering a lot more responsibility in every aspect – from growing my knowledge and expertise with regard to coffee and sharing it with my fellow partners to keeping them motivated and passionate about the same. I personally love reading books and articles on coffee and am a big fan, in particular, of Howard Schultz' articles."
 What is your favorite Starbucks beverage?
My favorite coffee at Starbucks is the India Estates Blend.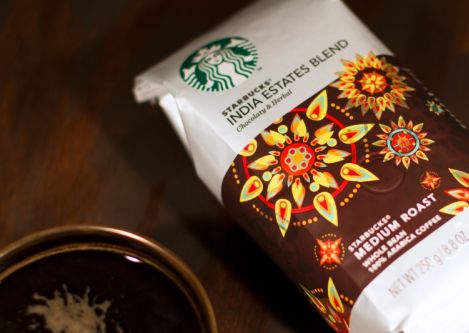 What tips would you give coffee lovers to enhance their experience with coffee?
There is a tremendous amount of hard work and care that goes into producing the different coffee blends that are available to us today at any Starbucks store. Knowing the depth of the procedures that are involved in growing each coffee bean, I would urge every coffee lover to handle these beans with respect and compassion. If the right amount of coffee is ground and then brewed using the correct technique for the right amount of time, you will have yourself the perfect cup of coffee every time. Or better yet, get yourself a French Press and a bag of coffee beans from your neighbourhood Starbucks store and our partners will tell you everything you need to know about elevating your coffee experiences at home as well!
How did it feel representing India at an international level?
There are no words to describe the feeling. Standing there next to the Indian Flag among all the flags of 16 countries of CAP (China Asia Pacific) Region was overwhelming. I was representing all the partners from India and I know, we're all proud of what we've achieved in the span of 4 years that Starbucks has been in the market. The happiness on the face of my fellow partners from India for me will forever be engraved in my mind.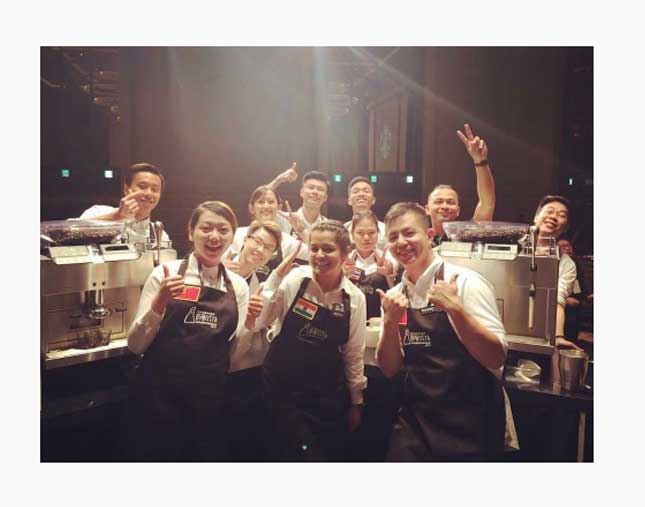 What preparations are you making before your visit Seattle?
I'm very excited to visit Seattle as I've read and heard so much about it. I'm hoping to learn a lot from my visit and bring the knowledge back to all my fellow Indian partners. Not to mention, I have been brushing up on my knowledge of coffee as well as speaking to partners and customers here regarding their questions that they would like answered from the Starbucks hub!