Starbucks and Nike Collaborate On A Pair of Sneakers You Didn't Know You Needed
What happens when two of the biggest brands in the world come together to create something awesome? You are introduced to something you definitely didn't know you needed.
This isn't even the first time that Nike has collaborated with a food and beverage brand, but this might just be our favourite look so far. Earlier this week, Nike announced their collaboration with Krispy Kreme and before that, they introduced their chicken and waffle design. And if that's not all, last year, Nike released an entire line of sneakers inspired by desserts like macaroons, meringues and more.
The Nike SB Dunk Low Premium Starbucks edition (yes, it's a mouthful) shows come with a brown suede-looking canvas with streaky swirls of khaki that mimics both the steam coming off of a fresh cup of coffee and the rich brown tone of the coffee beans. The Nike Swoosh is painted in classic white with the Starbucks green outline, which is also present along the heel, tongue and base of the shoes.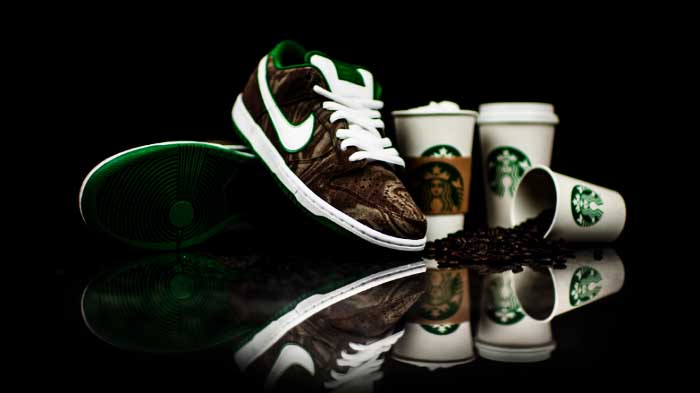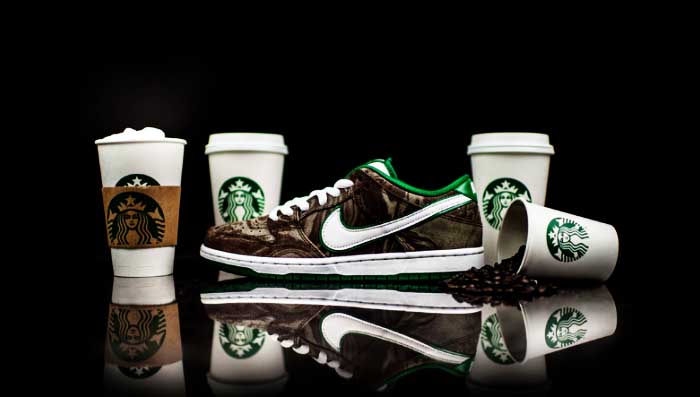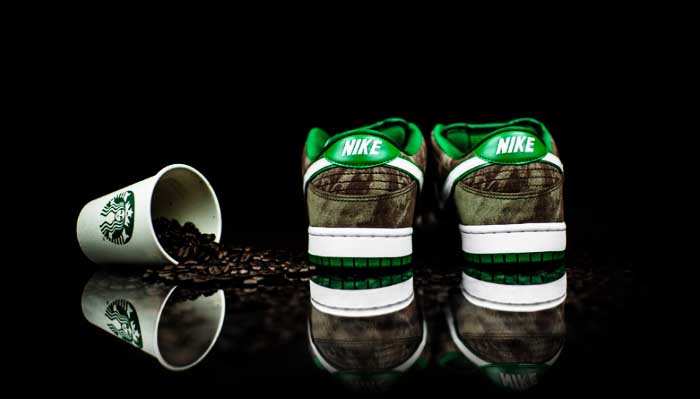 These shoes are available for a limited time at select Nike retailers and like the others in the Nike SB Premium line, are priced at $100.