Starbucks Is Bringing Back #AwesomeThursdays With A VIB (Very Important Beverage) Party
It is finally summertime! Starbucks welcomes this fun and relaxing season with bold Frappuccino flavours and the very popular #AwesomeThursdays – an exciting line up of in-store activities that bring out the spirit of summer!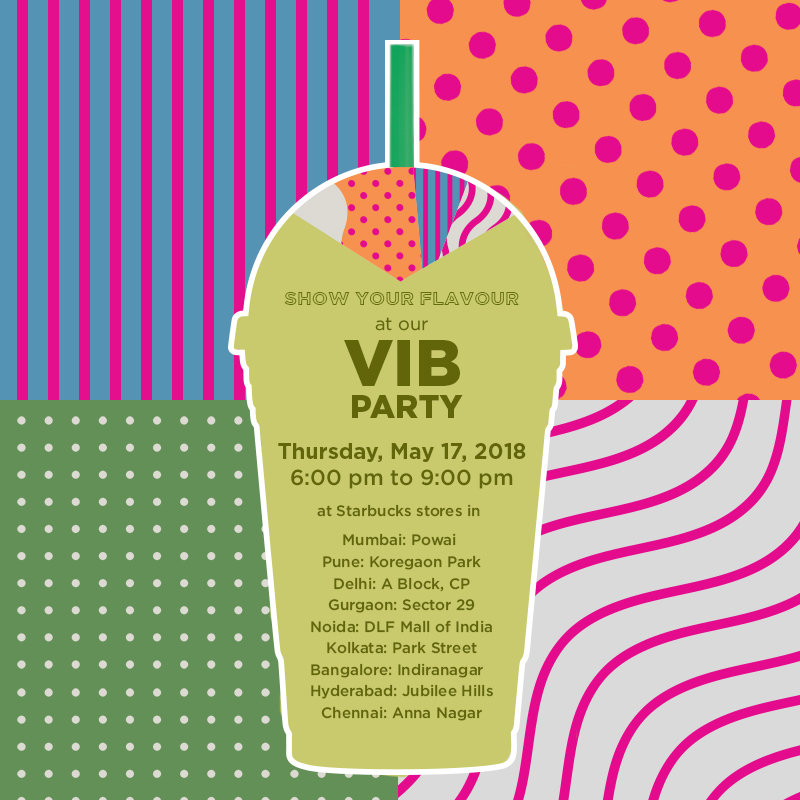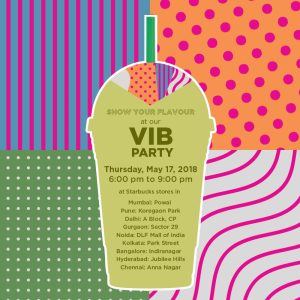 This Thursday, you are invited to a Starbucks VIB (Very Important Beverage) Party! Have your star moment while walking down the green carpet, discover the secrets that go into making Starbucks beverages and get to taste the new Starbucks Frappuccinos – all on the house! Take a break from your busy life, gather your friends and cool down with Starbucks this summer!
From 6 pm to 9 pm you are the star of the show (and the star of the show gets free frappuccinos)! Head to the Indiranagar outlet in Bengaluru and enjoy some exciting activities, including, but not limited to, making your own coffee at Starbucks. Sounds like a date!
Date: 17th May 2018
Time: 6 pm – 9 pm
Place: Starbucks, Indiranagar