Find Out How Starbucks Is Wishing Customers A Very Merry Christmas This Year
Off late, Starbucks has been a hot topic, be it for the lack of a "defining" holiday cup last year, or their holiday cups this year – not one but thirteen. To add to that, they have promised customers free holiday drinks this year!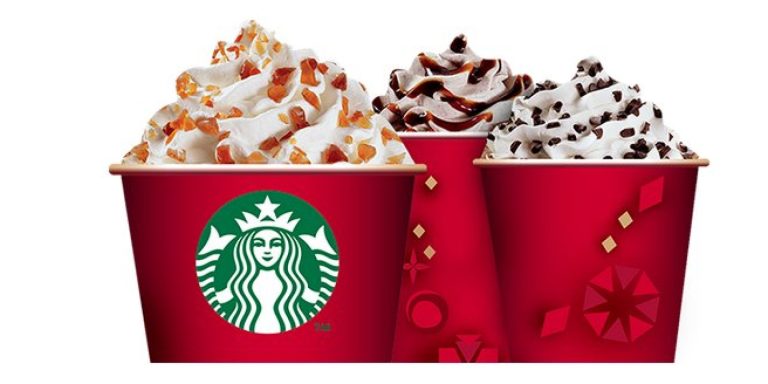 'Tis The Season To Be Jolly
To celebrate the festive season, and the release of their holiday cups, Starbucks will offer customers a free holiday drink with the purchase of a holiday drink. You buy one beverage and you get another for free. Unfortunately, India, this is an offer available in Starbucks USA only. Let's hope it comes here next year!
So How Does It Work?
Walk in to any of there stores between 2p.m and 5p.m, from November 10th through November 14th and receive a second one, of equal or lesser value, absolutely free. This is a limited offer, so we suggest you get your running shoes on and get there as fast as possible!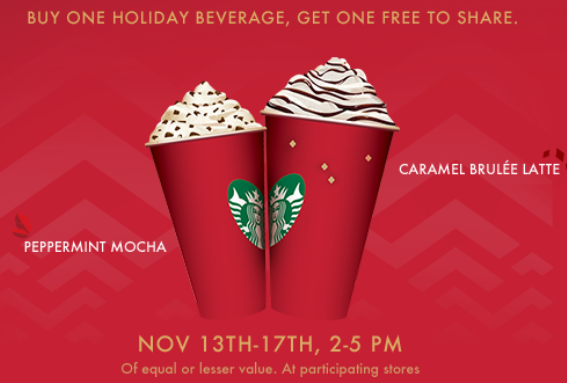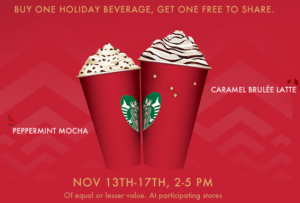 The deal It applies to a range of their hot, iced and blended holiday beverages such as the Chestnut Praline Latte, Peppermint Mocha and Skinny Peppermint Mocha, Caramel Brulée Latte, Gingerbread Latte, Eggnog Latte, Teavana Joy Brewed Tea, and Spiced Sweet Cream Nariño 70 Cold Brew.
Sure, you'll have to drop a little more than you normally might have on these holiday drinks to take advantage of the deal, but admit it, you were probably going to do that anyway, right? At least now you'll be able to get an extra one to share with a friend, co-worker, or in an effort to endure the mounting stress of the holidays, down it promptly after finishing the first one.
Starbucks: Sweet Treats, And Sweet Eats
Sometimes, a treat in a cup isn't enough, and you crave a little more. In that case, you may want to eye the pastry case for some of the seasonal snacks that have returned this year. Yes, we're talking the Frosted Snowman Cookie.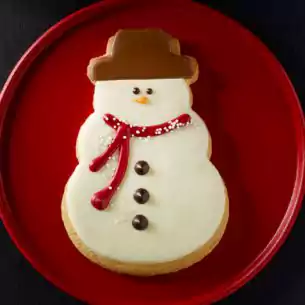 Go into the holiday season with all guns ablaze. Starbucks has already rolled out many of its winter offerings including the Peppermint Brownie Cake Pops. That's not all, the coffee chain still has a few new items coming, including their latest holiday beverage—the Holiday Spiced Flat White – for which we'll have to wait till the end of the month! Sit tight and make the most of what's already available.