Star Wars Tiki Mugs Are a Great Gift for Geeks Who Drink
Star Wars Day (4th of May, for those who don't know) might be over, but for geeks everywhere, every day is Star Wars Day. And to celebrate your favourite movie franchise of all time, buy yourself these ceramic tiki mugs from ThinkGeek.
A while ago, we had talked about the Death Star Waffle Maker and the Darth Vader Toaster, now add this to your geek basket thanks to ThinkGeek.
Modelled after the likeness of the most popular characters in the series – Boba Fett, Chewbacca, Darth Vader, R2-D2, Yoda and a Stormtrooper – these 14 oz mugs are available for $15 per piece of $73 for the set of six.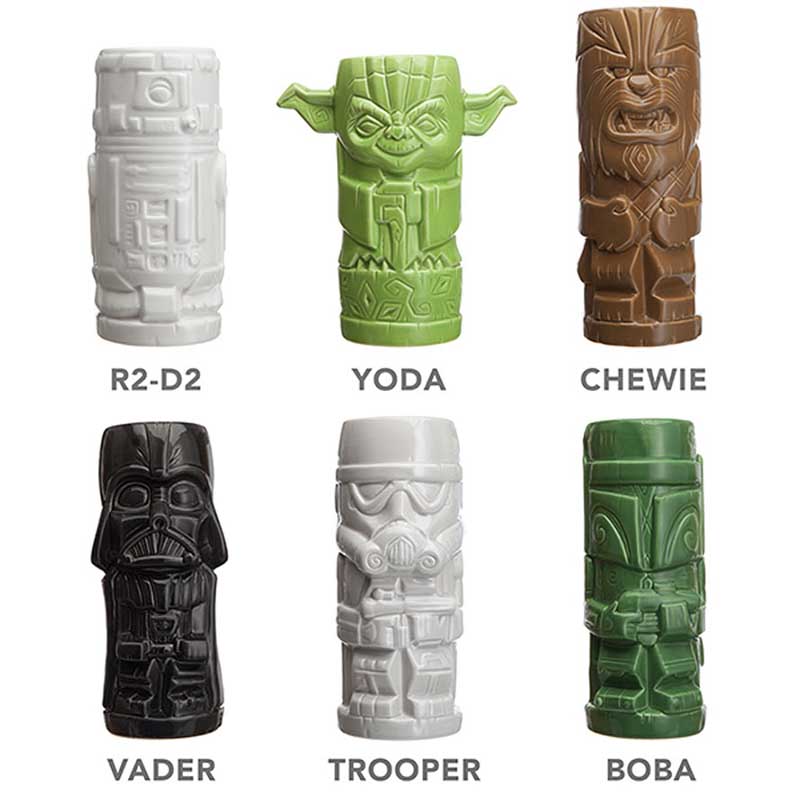 It's always a good time to host a Star Wars themed party and with these tiki mugs, there's no doubt that your party will be the best of the year.
All that's missing are the lightsaber swizzle sticks.