Sports Fans Can Enjoy A Brand New Menu At United Sports Bar & Grill
Although for some football fans, English Premiere League football season hasn't gone as they expected, including us, it won't stop us from enjoying a brand new menu at United Sports Bar & Grill. The new menu carefully curated by The United's Brand Chef, Dominic Sequeira and will offer a wide range of delectable dishes and fancy bar eats to go along with your brews and cocktails while you are enjoying the match on the big screen.
New Menu
The new menu will feature herb-infused drinks and an assortment of starters and main course sure to be a treat to all your senses. The menu will also feature over 50 different varieties of bar nibbles, like peanut masala, pakodas, Chinese Bhel, Channa Express and Anda Kejriwal. For a more Asian and Continental flavour, you can enjoy a wide range of mouth-watering bites, including Baked Nachos, Bacon-wrapped Grilled Pork Sausages, Honey Chili Potatoes and Orange-infused Chili Chicken.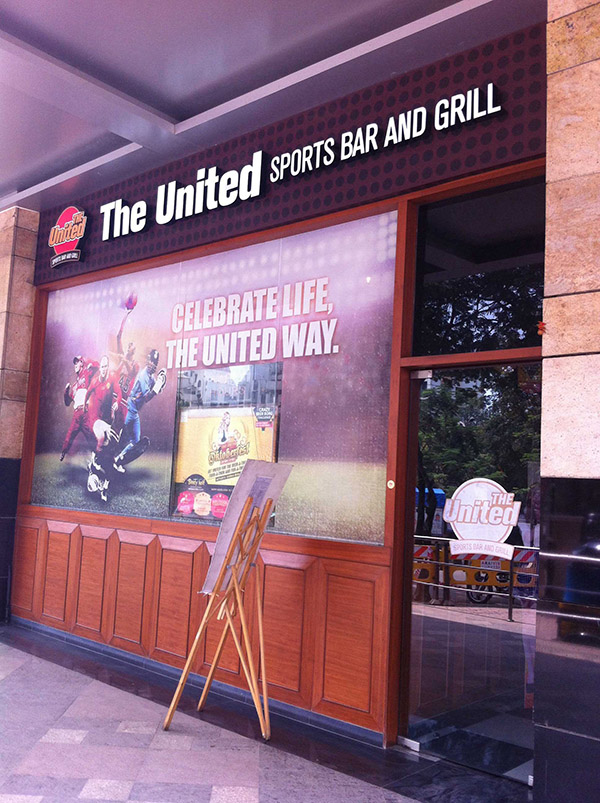 Dessert Supreme
If you are in the mood to indulge in a more full-some meal while singing along to the songs of your favourite football team, you can get your hands dirty, like your favourite players, with a wide range of pastas and pizzas. The dessert options at The United Sports Bar and Grill is sure to turn a sour football season into a sweet one with decadent options like Cheesecake, Chocolate Volcano and Rustic Apple Pie.
Best United Experience
Speaking about the new launch, Amit Jambotkar, Vice President Operations, Mirah Hospitality, which owns the United Sports Bar and Grill, said, "At United, we've always wanted to give the best bar experience to our patrons. Our game viewing is enthralling. Our food options are edgy as we constantly innovate with ingredients. Our cocktails are unparalleled, with delicious and pioneering concoctions. We put together offers that are tough to match. Our innovative Happy Prices ensures that no matter when you walk in, there's always a great offer waiting for you, beyond the Happy Hour. This makes The United experience holistic, where one doesn't have to choose between prices, quality and variety."
The new menu is launched just in time for the crazed last few weeks of the English Premiere League season and we are definitely in the mood to get our fanboyism going with some great food, good ambiance and obviously the big match on the large screen.