Spices & Flavours In Mumbai Celebrates Its 11th Anniversary With A New Menu: Here's What We Tried
While Mumbai and its inhabitants are constantly welcoming new restaurants, Mumbaikars still loyally turn to older restaurants when they want familiar comfort food. One such establishment is Spices & Flavours that has been serving customers a range of cuisines for 11 years.
To celebrate it's 11th anniversary, which falls in December during the holiday season, Spices & Flavours launched a new menu, that combines customer favourites with new dishes. Like the older menu, the dishes included will please any conceivable palate. While those that prefer European fare can choose to order an Italian pasta, Swiss appetisers or a sizzler, Oriental lovers can enjoy Chinese fare with an Indian twist, such as veg Manchurian or sizzling paneer. Meanwhile, patrons who prefer familiar flavours while feasting can opt for their North Indian khana like Lassuni Palak or Amritsari Paneer.
We stepped in to Spices & Flavours soon after they launched their new menu to try it out. To help us navigate the extensive menu better, we decided that we would try both the Indian (for familiar flavours) and the Italian fare. We started, therefore, with a Gnocchi Spinach Soup – a thick, velvety spinach soup that was infused with plump pieces of gnocchi along with a serving of Cigar Rolls and Mushroom Afghani.
The Cigar Rolls, which innovatively arrived in individual shot glasses on a wooden platter were a complete treat – super crisp rolls were packed to the brim with an indulgent blend of ricotta cheese and spiced spinach.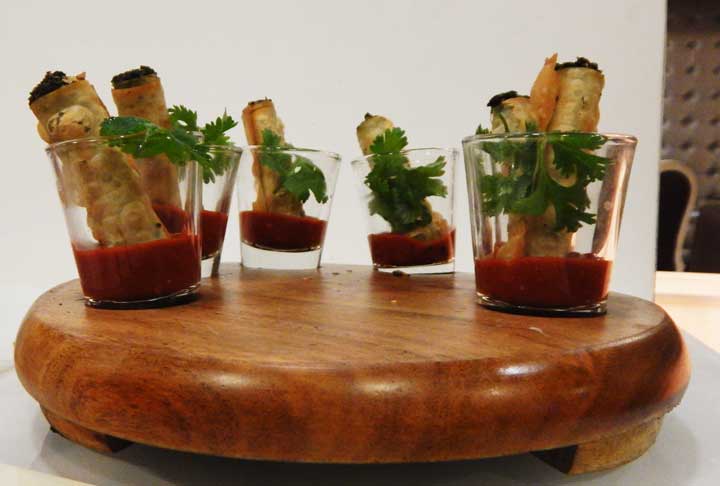 Dipped in the chili sauce that was squeezed into the base of each shot glass they were a unique, palate pleasing starter. Meanwhile the Mushroom Afghani consisted of a platter of tandoori roasted button mushroom heads stuffed with a medley of vegetables and topped with cream.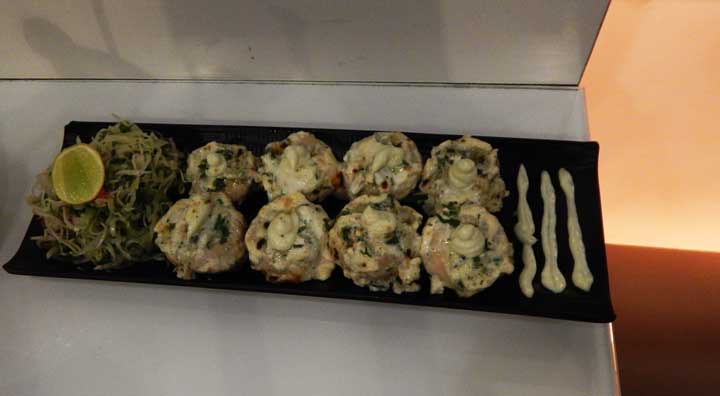 As we had been impressed with the gnocchi in the soup, we decided to call for a dish that purely highlighted gnocchi – the Gnocchi Burri E Salvia – as one of our mains. Simply flavoured with a little butter and cheese, the gnocchi was a well-executed consistency and was extremely satisfying to eat.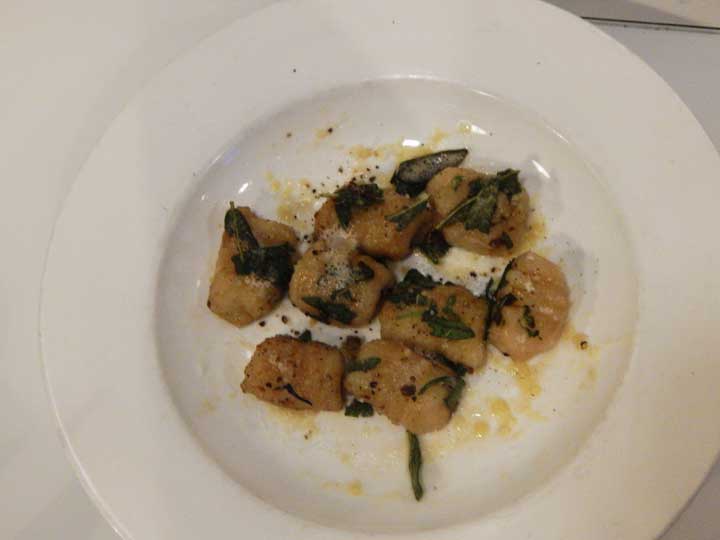 Strangely enough, bites of it paired perfectly with our Indian main course; a Desi Dhaba made of servings of panchkuti dal, Lassuni Tartariya and Tukkad. The Panchkuti dal is made with five different types of dal cooked into a rich curry, making it extremely nourishing.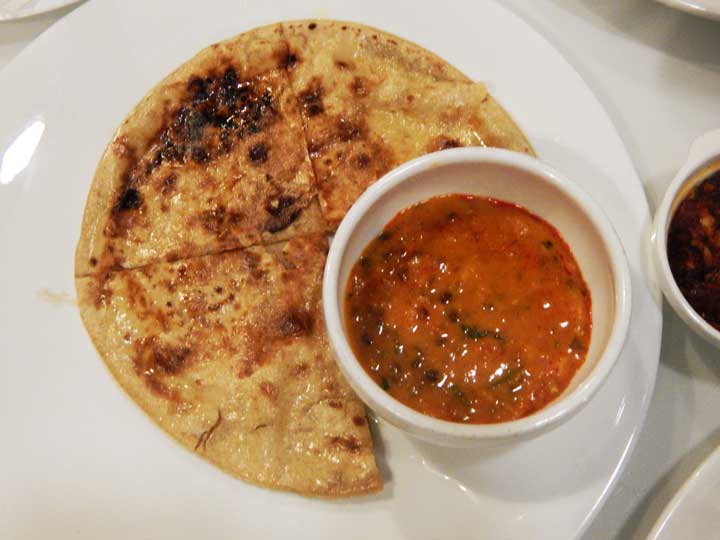 All in all, both the Italian and Indian dishes were treated with the skills and style that each cuisine demands, explaining why Spices & Flavours is celebrating a success 11 years in Mumbai – thanks to its commitment to serving well executed, tasty food with ultimately familiar flavours.