Spice Klub Comes To Chennai, Bringing Along Indian Flavors With A Molecular Twist
"Molecular Gastronomy" is a pretty popular trend in the culinary world and Spice Klub, Chennai is solely dedicated to this theme of food science. Looking deceptively plain from the outside, the interiors at Spice Klub captivates us from the moment we step in. The farthest wall is a back-lit raw silk screen silhouetting earthenware and on the right is a stunning setting of spirograms – eight-layered spiral designs in wood, from 108 Collective, each sporting a different spice that we had fun guessing which is what.
Sixth outlet
Authentic Indian dishes, including chat favorites, are presented with generous doses of inspirations of molecular gastronomy. What results, are familiar dishes that look nothing like how we know them but are spot on, taste-wise. The influence of molecular gastronomy is so much so that some of the dishes can't be eaten right without the steward to help us through it. Not that we are complaining, the experience turned out to one of our most memorable ones.
Originated from Bombay, Spice Klub's Chennai outlet is the franchise's 6th worldwide that was launched on May 28th and already running packed houses. The architect, Sidharth Ninan has played with the luxury of height here, and hence the mezzanine, along with detailing like the space-saving wrought iron grills. The décor had us goggling for quite some time but only until the food arrived, post which the food was all we could care about – every fuming, bubbling, smoking, frothing plate of it.
Edible beverages
We start off with beverages, or 'edible' beverages as they're called. The first was the Coconut Water with Rose Caviar topped with flash-frozen tender coconut, a blessed relief on a hot day. The mildly sweet fresh coconut water tasted delicious with the rose caviar.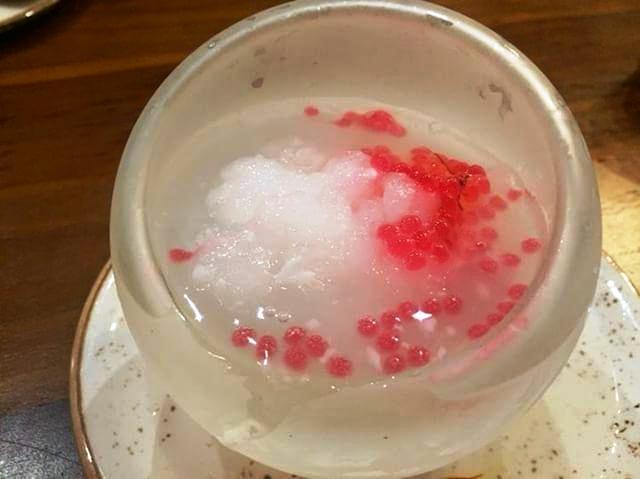 Our second was the Mango on the Rocks – mango pulp flash-frozen into sea salt-like rocks that melt when you add the mango juice that comes along. What looks so creamy in the unusual spherical container tastes just like thick mango juice, that looks and is eaten like ice cream.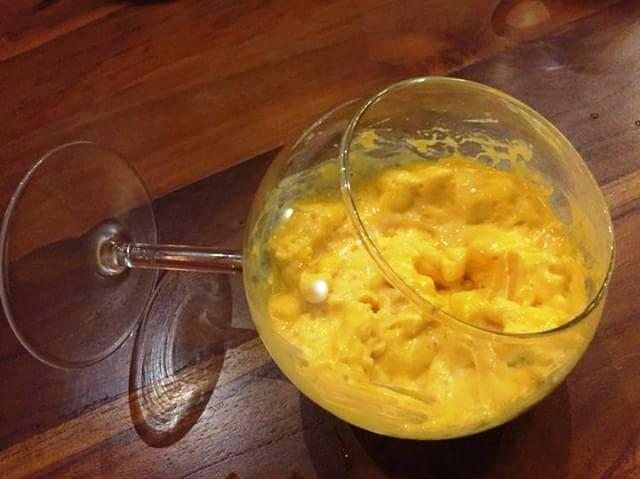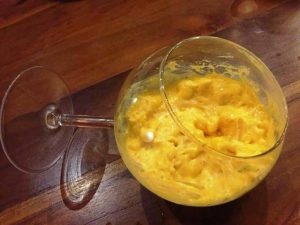 The next was the Seasonal Fruit Lassi, a plate of lassi in six flavors that come in the form of "spherics" – a result of spherification. To be tipped in whole straight from the spoon-like bowls they come in, the spherics are topped with rabdi foam, the taste of rabdi evident albeit just for a second. The peach and black currant were our favorites.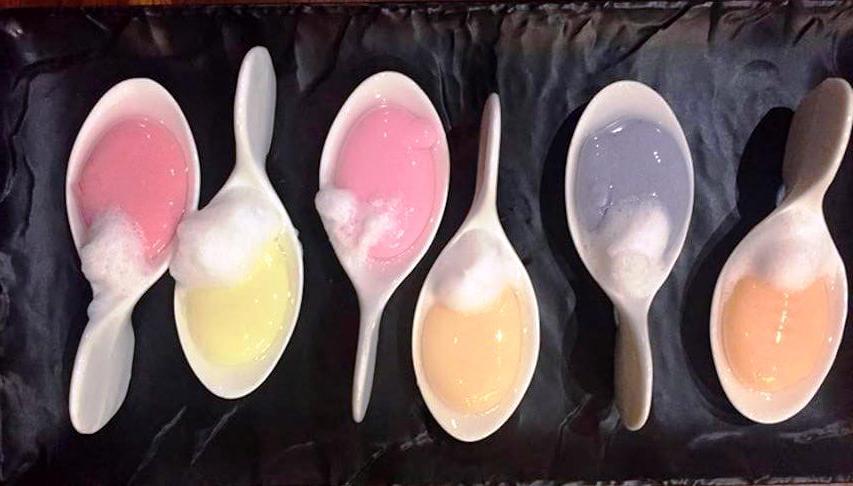 Chat food and molecular gastronomy
Moving on to their famed appetizers, the first was the Dahi Wada, where the dahi comes in the form of spherics and the wada as boondhis, again to be tipped into the mouth like an oyster. Crunchy and flavorful, the taste is as good as any authentic plate of dahi vada we've eaten.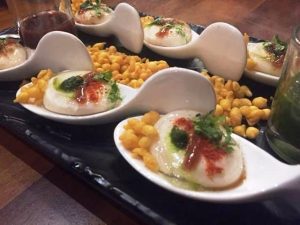 Our next dish was the Dahi ke Kebab, hung curd mixed with gram flour and tossed in a pan resulting in super soft kebabs that melt in the mouth into creamy goodness along with the mint curd spherics that come as toppings. A must-try dish, here at Spice Klub.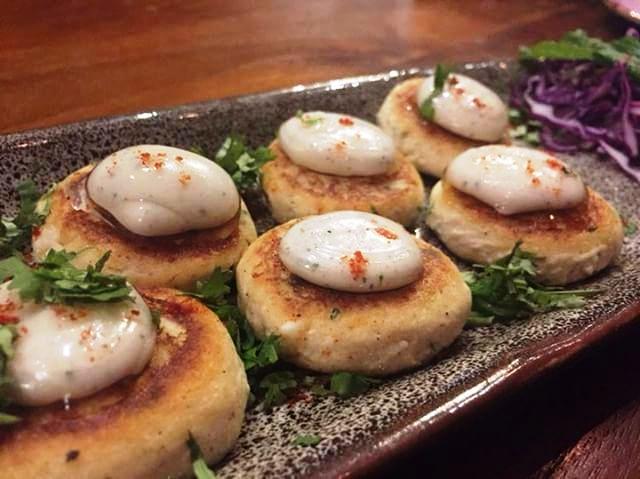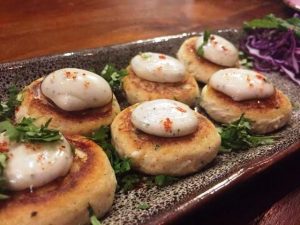 The Vada pav came in next, looking nothing like a plate of it, just like its predecessors. There are mini pavs, boondhis for the crunch, the garlic-ghatti chutneys that come in tiny edible sachets made from potato starch, and for the potatoes, there's a pot of potato mousse. The steward guides us how to eat them and once they're all in the mouth, it is one tasty dish that we couldn't get enough of.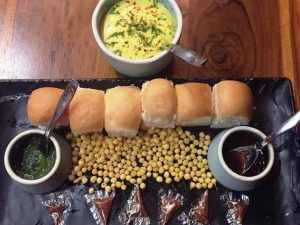 What's Indian food without the chat staple of Pani Puri, right? That's what we try next, but in a unique setup unlike any other. A self-serve plate, the pani comes in corked test tubes and the sweet and spicy chutney in a heavy syringe, both of which needs to be put into the puri along with a spoon of sprouts and popped into the mouth. Felt like we earned each of those puris.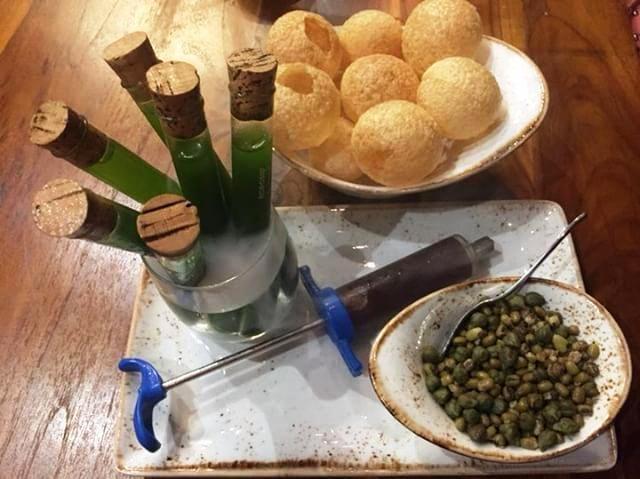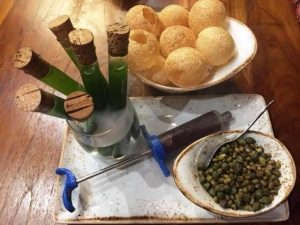 Appetizers aplenty
The Chole Kulcha was again a very desi dish served with mini bread kulcha and Amritsari-style chole with mint foam. We never mastered how to get the whole thing in the mouth but it sure was delicious with traditional flavors of the north.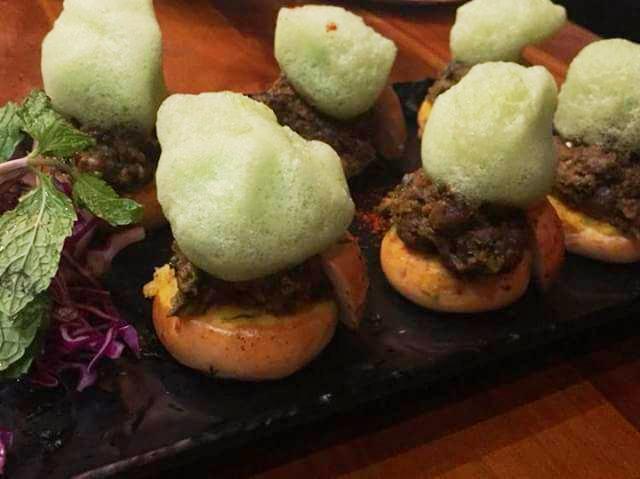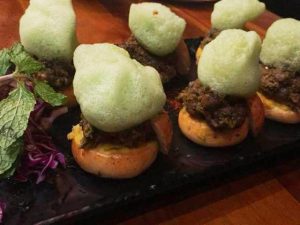 An Awadhi-special, the Galouti Kebab was a vegetarian version served on shirmal bread topped with pickled onions. Needless to say, the melt-in-your-mouth kebabs were cooked to perfection and tasted lovely, with just a touch of crunchiness from the onions.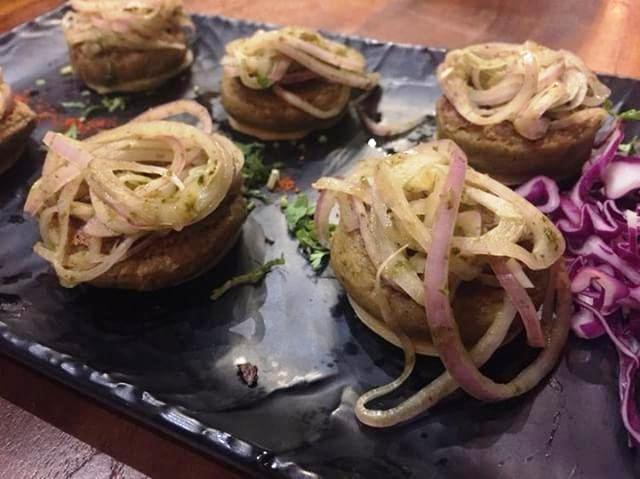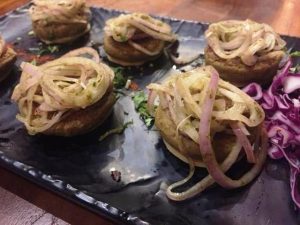 Naans and more
That long line of appetizers done, we enter into our main course, Sundried Tomato and Black Olive Naan and Chilli Cheese Garlic Butter Naan paired with Dal Makhani and Amritsari Vadi Aloo. The good old Dal Makhani was as flavorsome as ever and the Amritsari Vadi Aloo was a rich, spicy dish of fried potatoes and paneer tossed in authentic Amritsari vadi and onion gravy. Every component was cooked to perfection and tasted as Indian as it can get.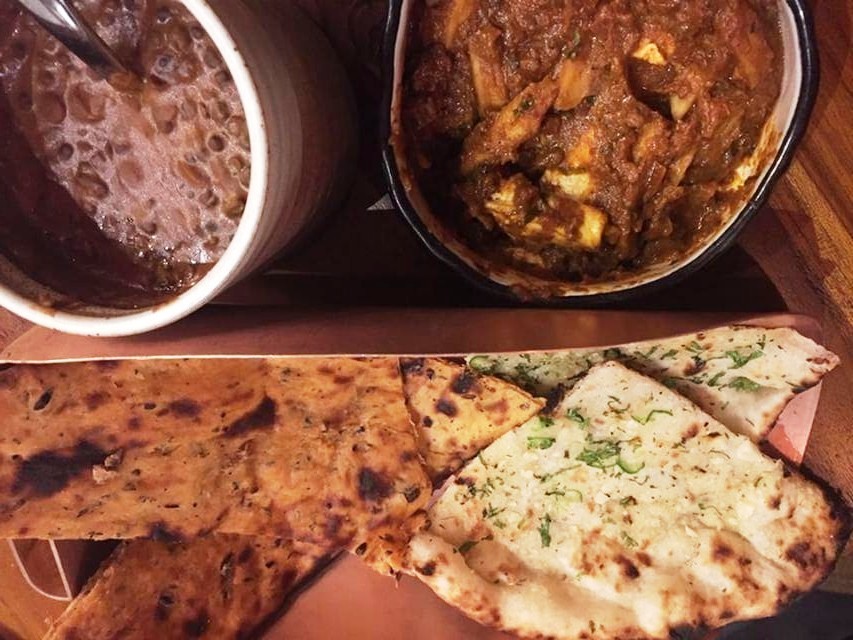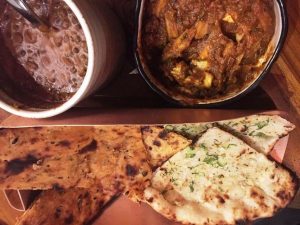 Western desserts in Indian flavors
Spice Klub's in-house patisserie dishes out delectable desserts for that perfect finish to the meal. We tried the Rasagulla Cheesecake – vanilla cheesecake that came with colorful mini rasagullas embedded inside. Smooth and creamy, the cheesecake tasted divine and oh so satisfying.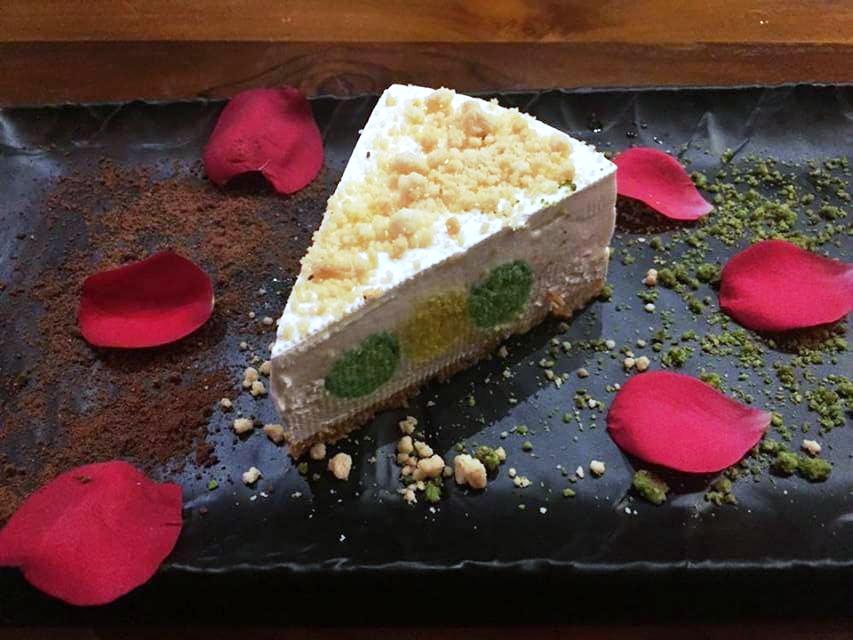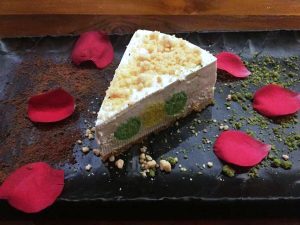 Our final dish/dessert was the Flower Pot, a Belgian couverture chocolate pot, stuffed with rasmalai and saffron mousse served in a bed chocolate and pistachio soil. The pot doesn't come alone though, but with salted caramel and dark chocolate spades, altogether making it one luxurious indulgence with a blend of subtle as well as intense flavors.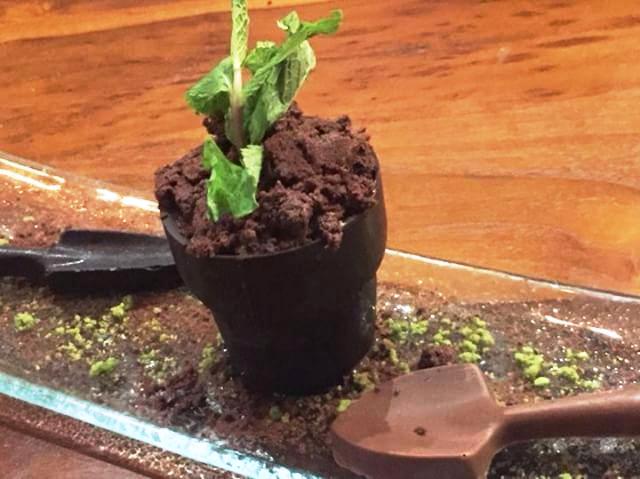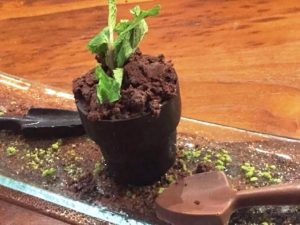 If you are someone focused on the experience as much as on the taste and looking for something new, unique and untried, Spice Klub is one place you need to try. Great taste, exceptional ambiance and a whole lot of fun with every dish, are what Spice Klub is all about.