South India's Biggest Food Blogging Conclave Is All Set To Happen In Chennai
The Leela Palace, Chennai is all set to host the first edition of Bloggers Conclave conducted by Times of India, in collaboration with Wellgo Farms and HungryForever. The event will see the coming together of about 150 food bloggers based out of Chennai and Bangalore, handpicked based on their credentials in the blogging community.
Bringing together bloggers and restaurateurs
The Conclave will be attended by curated bloggers who will be recognized as The Times Certified 'Blogger' and each will be given a certificate for the same along with a goodie bag put together by the sponsors. Apart from facilitating interactions between bloggers and restaurateurs, the event will also have two Masterclasses by prominent chefs from Courtyard Marriott. Vikram Cotah, COO – GRT Hotels and Resorts and actor Ganesh Venkatraman will be the chief guests for the evening.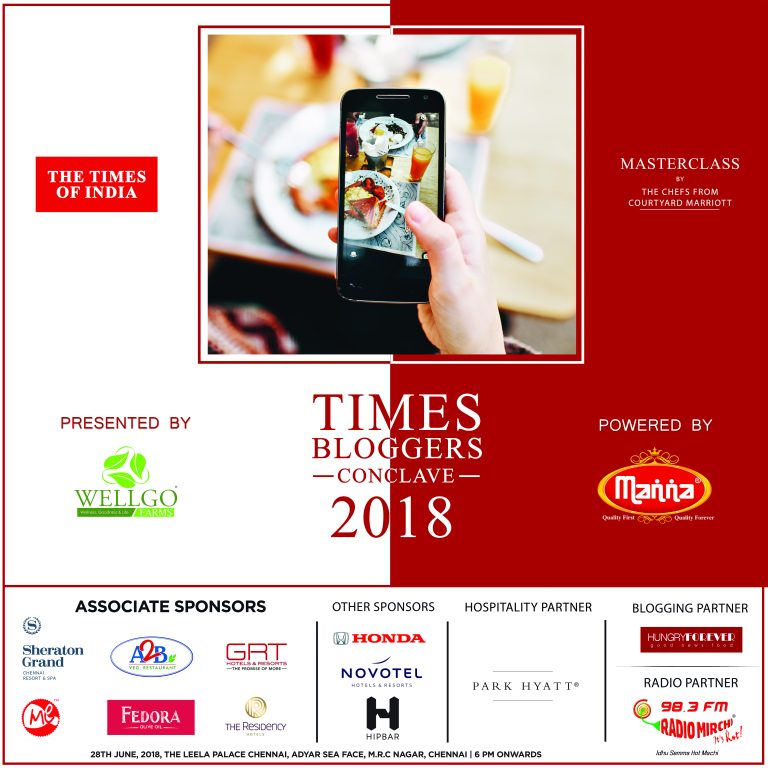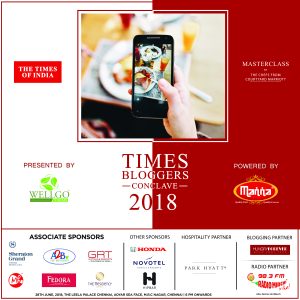 Panel discussions and more
There will also be two panel discussions on the topics "3 Piece of the Puzzle – The Blogger, The Brand, The Media" and "The Power of Influence". Chef Mathangi Kumar from That Madras Place, Mr. Sam Paul – Director, Paulson's Lifestyle Group, Mr. Rakesh from Puliyogare Travels and Mr. Sameer Pitalwalla co-founder and CEO of Culture Machine are among the panelists for the former while Mr. Japtej from Double Roti, Chef Shriram from The Table, Mr. Santhosh from Kolapasi and Mr.Mohammad Ali from Chennai food guide will be among the panelists for the latter.
Discussions will range from ethical blogging practices to full disclosure on sponsored articles as well as the current scenario prevailing in the food blogging community, challenges and discussion on what can be done better to overcome the same. Prominent figures from the food world will be felicitated and a coffee table book will be launched featuring their journeys and success stories. The event will be followed by a cocktail dinner.