Soothing Jazz Music With Hot Mezze At Bayroute Powai
If Jazz music is what soothes your soul then that's the ideal way to begin your weekend. Leave all your work worries behind as you walk into Bayroute Powai for Ginitoes Fridays! By 10:30 PM, you'd be experiencing best jazz performances in Mumbai plus sumptuous Middle Eastern food to keep you satiated. Excited? Then head on to Bayroute this Friday, 1st of March to enjoy the first jazz gig by The Bombay Jazz Collective.

Bring On The Food

The jazz night at Bayroute Powai comes under a cover charge of Rs.2000 wherein you can pick from the a la carte menu or even opt for any 3 cocktails with 2 hot mezze also called Bidayah. Cocktails are sure to create the right tone for the evening making your senses smooth like the jazz itself. Pick from Wasabi Tini (Gin blended with Wasabi and Dark Green Cucumber Juice); Pollinated (Chamomile Flower infused with Gin and flavoured with Caramel & laced with concentrated Apple Juice); Blue Breeze (Homemade Gin Syrup frozen with Blue Curacao and served with Cheese Cherry Sticks); Hibiscus Cooler (Gin with homemade Hibiscus Shrub and finished with Tonic); and Kale & Arugula Ginito (Gin flavoured with Kale & Arugula and sweetened Black Honey).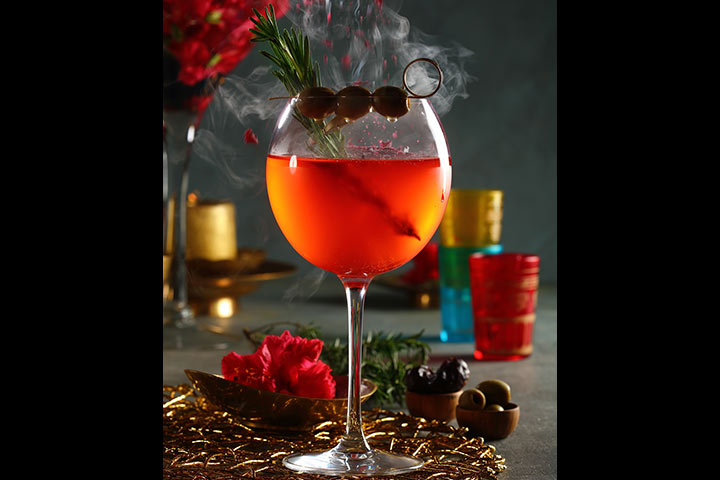 Their hot mezze go perfectly with the cocktails and will leave you spoilt for choice. Some highlights are – Fatar Baklava (Cuboids Of Truffle Creamed Wild Mushroom Stacked In Phyllo Pastry Sheets,Pesto Rosso – Tomato, Pine Nut & Basil), Tru­e Trida 'N' Cheese (Algerian Pasta Squares Soaked In Garlic Cream & Herbs, Crumbed, Golden Fried, Truffle Pepper Dip), Harissa Chicken Kebab (Age Old Traditional, Chilli, Cumin & Coriander Preserved Chicken Grilled To Absolute Perfection Date & Jaggery Molasses Cream Cheese) and Tamarind Wings(Grilled Chicken Wings Cured In Seven Spice, Tossed With Date & Tamarind Glaze, Spicy Schug Sauce).

So get reading for a smooth Friday night at Bayroute Powai and do share your experience with us in the comments below!