Smriti Irani Ditches VIP Status, Gets In Line For Coffee At Starbucks
It's down-to-earth week in the celeb sphere. First Sasha Obama taking up a summer job at a seafood restaurant and now Indian Textile Minister Smriti Irani gets in line to pick up coffee at a local Starbucks.
The Union Minister totally slayed the "aam aadmi" act as we walked into the coffee shop located in Connaught Place, waited her turn in a queue, placed her order, picked it up and left. NBD. All this sans any sarkaari VIP hoopla, security guards and line cutting.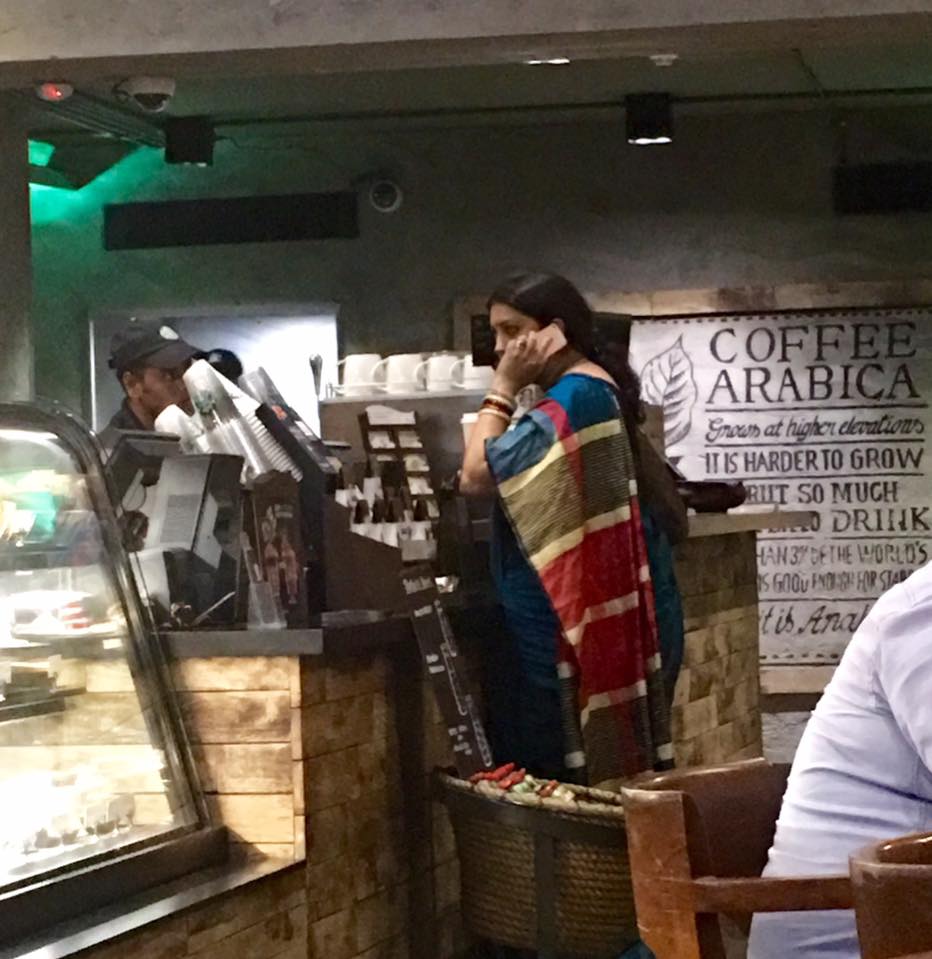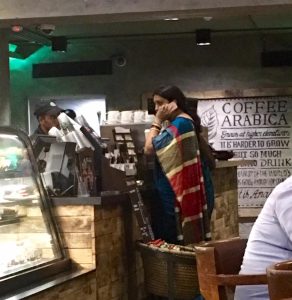 Image: Facebook, Nimish Dubey
Delhi-based writer Nimish Dubey, who posted a picture of Irani at Starbucks, added that this wasn't a first for the politician. She had been spotted at the coffee shop a number of times, sporting a low-key and polite demeanor.
Dubey wrote: "You can poke fun at her for all you like, But we have been seeing her at Starbucks time and again, She comes on her own, Stands in a queue, Politely places her order, Goes to take it herself, And leaves quietly, No fuss, no entourage, no security, There are not too many ministers like that, Ladies and gentlemen, Smriti Irani".
Source: Huffington Post India
Feature Image: dekhnews