Smokin' Sizzlers At The Hard Rock Café's Sizzle Festival
Every month
Hard Rock Cafe
has something new to offer foodies. Through February, its outlets across India are literally living up to their reputation of being one of the hottest destinations in town with their Sizzle Festival, which includes
sizzlers
with a range of flavours from all around the world.
We made our way over to the expansive Hard Rock Cafe in Worli, which boasts walls full of rock memorabilia to sample some of the delectable sizzlers on offer. Feast your eyes on what we had:
Portuguese Style Chicken Skillet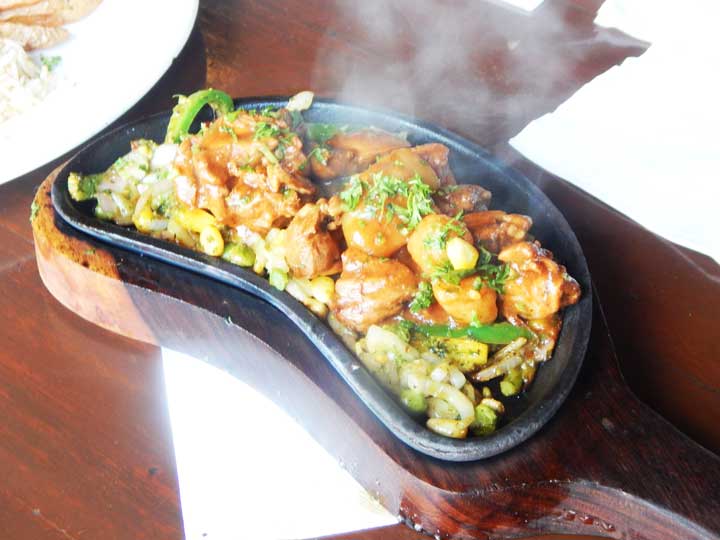 If you're a fan of Portuguese (or Goan) cuisine, relish the familiar tangy flavours of steaming hot pieces of chicken, accompanied with spiced peppers and crunchy corn that made for a wide mix of textures. We also loved the rice that was served with the sizzler which was slightly spicy thanks to its faint paprika flavour.
Steak Satellite Skillet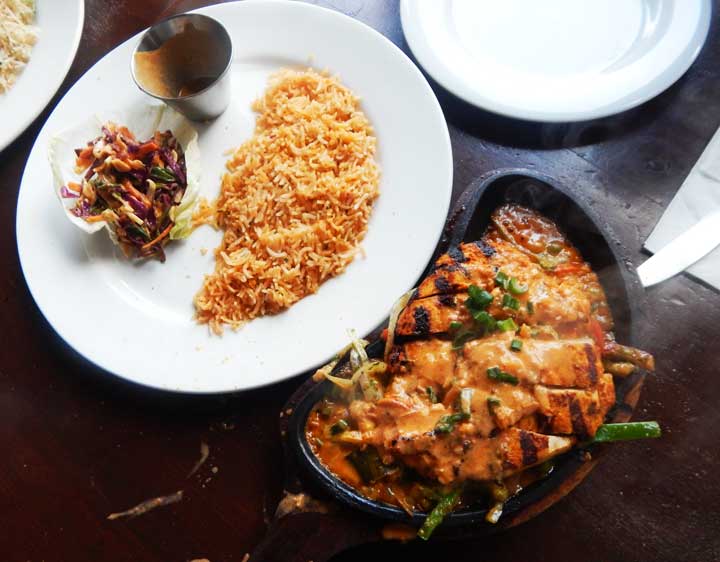 After ordering this, your server asks you how you'd like your steak done; we chose medium, which allowed us to enjoy the texture of the meat as well as appreciate the fresh pepper it had been tossed in. The steak is served with fat, smoked chicken sausages and doused with a creamy butter sauce and a serving of buttery mashed potatoes; perfect if you're looking to go on an all-out indulging spree.
Thai Chicken Skillet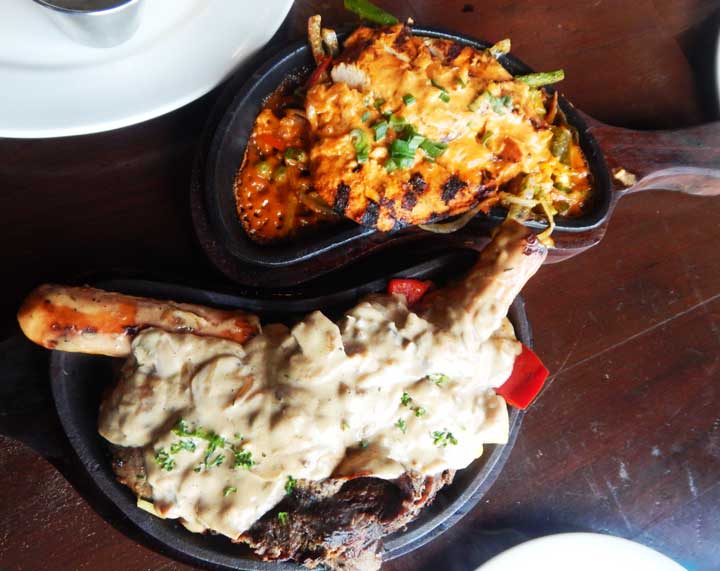 Topped with a tangy, mildly sweet Thai curry sauce, the chicken in this dish was beautifully tender.
While we're all carnivores over here, vegetarians will be happy to know that they can get their fill of this delicious Thai sauce with the Thai Grilled Cottage Cheese Skillet. Vegetarians that prefer Indian flavours can go with the Paneer Tikka Skillet.
Both vegetarians and non-vegetarians should pair their sizzlers with Hard Rock Cafe's Long Island Iced Teas; we tried the Love Is In The Air Iced Tea; a mix of red wine, four spirits and a fruity lychee aftertaste and the Jalapeno Iced Tea which was wonderfully spicy thanks to a generous does of jalapenos; a cocktail that will go perfectly with the smoking hot sizzlers.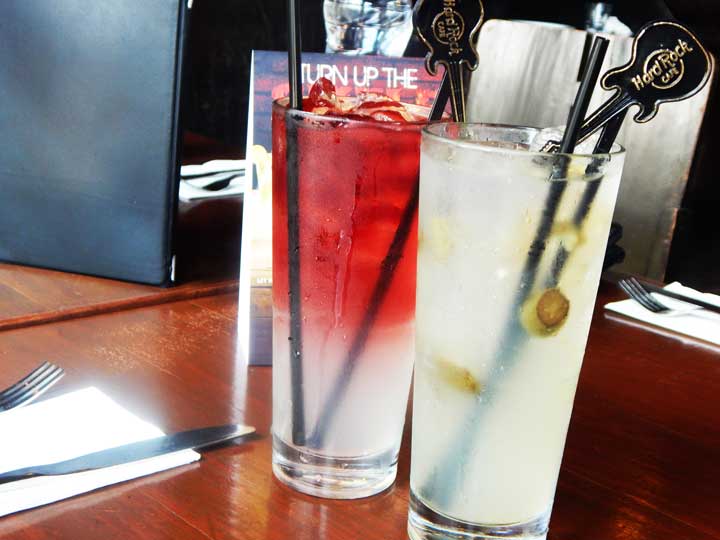 As if the delicious sizzlers and potent cocktails weren't reason enough to head over to Hard Rock Cafe, here's some extra incentive – if you visit Hard Rock Cafe during the Sizzle Festival and use the #SizzleToGoa you'll get a chance to win a trip to Hard Rock Cafe's first India based hotel in Goa – read more about that here.
Finally, if you need that extra push, or just like to feast your eyes on visuals of lip smacking food, check out our video that will show you exactly why Hard Rock Cafe is the hot place to be this month.
[schema type="organization" orgtype="Organization" url="www.hardrock.com/" name="Hard Rock Café Delhi" description="Pub & Diner" street="Unit 4/5/104/105, R Block, Cyber Hub, DLF Cyber City" pobox="0″ city="Gurgaon" state="Haryana" postalcode="0″ country="IN" phone="011 33105264″ ]