This Smart Microwave Is The Best Thing That Can Happen To Your Kitchen!
Created by ex-Apple employees, Nikhil Bhogal and Matt Van Horn, June looks like a fancy, if large, toaster oven but has a multitude of smart features that turn cooking into an easy and intuitive process.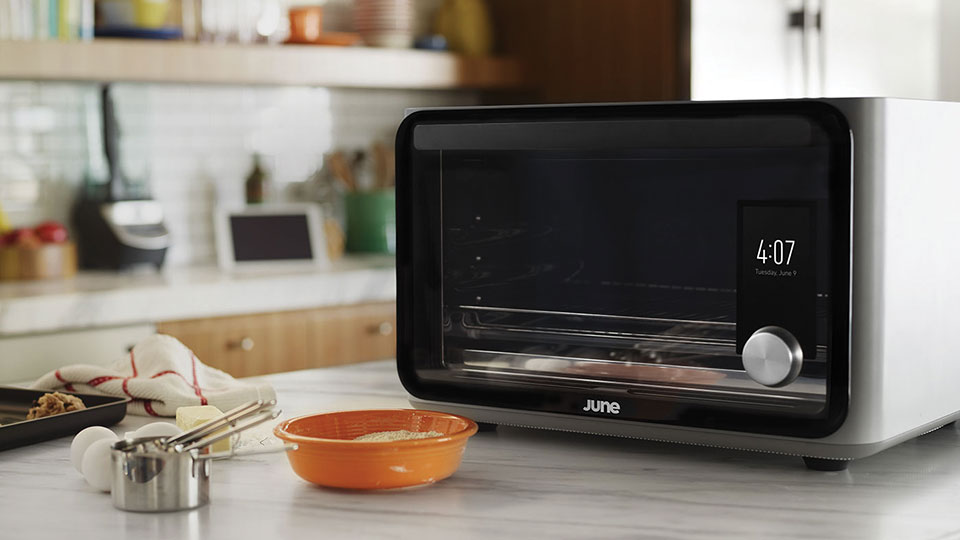 June's Anatomy
The countertop oven features Wi-Fi connectivity, an in-built digital scale, 'supercomputer brains' in the form of Nvidia processors and a touchscreen interface. It also has an HD digital camera that, when combined with the processors, can be used to recognize food and automatically program how to cook it. The food recognition technology uses input from the camera, the scale and computer vision algorithms to figure out what food has been put in the oven within a matter of seconds.
June has been designed with a digital scale on the top, and the inside of the oven heated up by carbon fiber. June's Chief technology officer, Nikhil Bhogal reported to have said that carbon fiber would assist to maintain a constant temperature inside the oven. And not just that, but a pair of baking elements at the bottom, four heating features on its top, and a set of two fans work together to keep the temperature constant in every corner of the oven.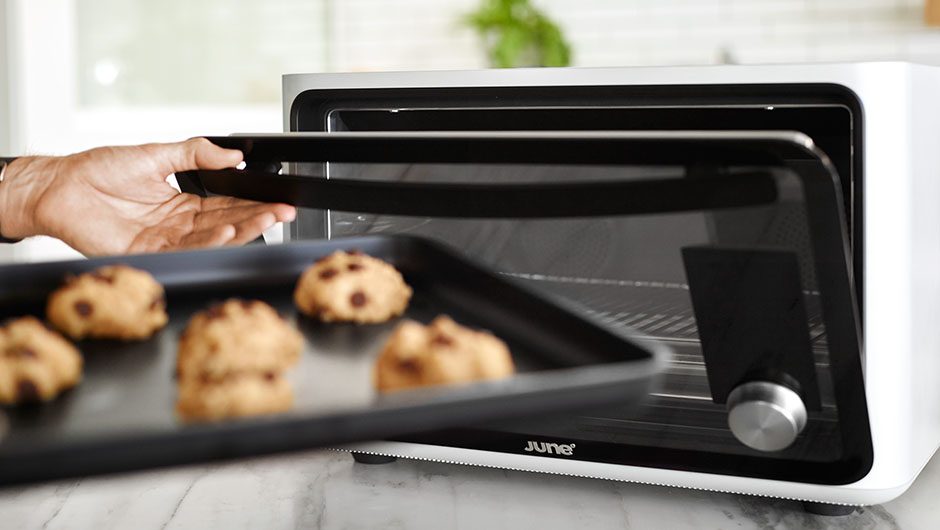 You'd be surprised with the amount of technology loaded in the oven. It also has a built-in camera that captures information related to the food you're cooking, and provides you with suggestions based on that. Other than that, June is fitted with a temperature probe that notifies you directly on your phone.
It can tell between steak and soup
The camera takes a good look at the food you put in there – not just color but texture, shape and relative size – and figures out what it is. June's creators say it can currently identify about 15 different common foods including frozen pizza, bacon, Brussels sprouts, asparagus, potatoes and even two kinds of fish: salmon and tilapia.
"You take a steak, put salt and pepper on it, put in the core temperature thermometer, plug [the thermometer] into the oven and keep the steak in the oven, and by the time the door is closed it's smart enough to know that it's a steak," Van Horn said. "It knows how much it weighs and its starting core temperature. Depending on your preference, it can predict a time curve that leads it into the medium rare."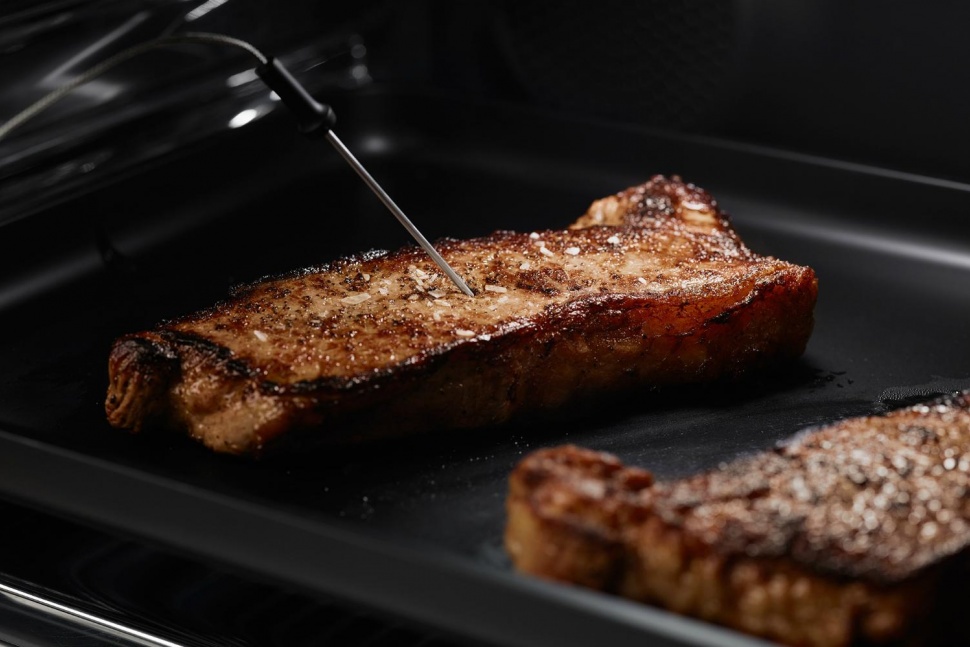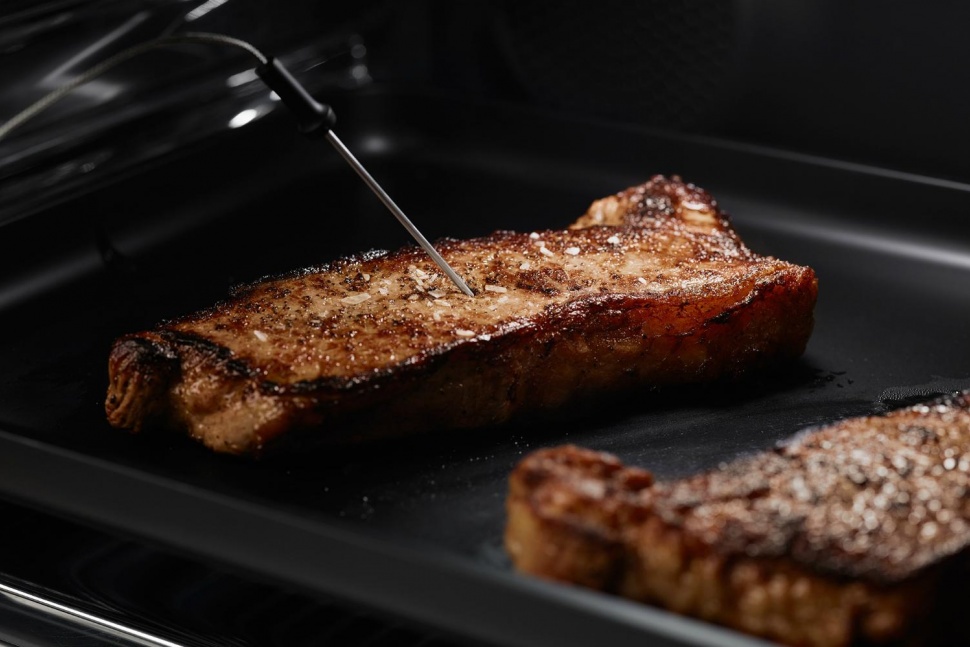 It's smart all right!
Of course, The June Intelligent Oven has an app of its own, and you can meddle with its settings, see how your dinner is getting its cooking on, and you can even get notified when your meal is ready – no more running desperately to the oven because you forgot you were cooking something. It has happened to me more than once, okay twice, fine it has happened to me more than I care to remember.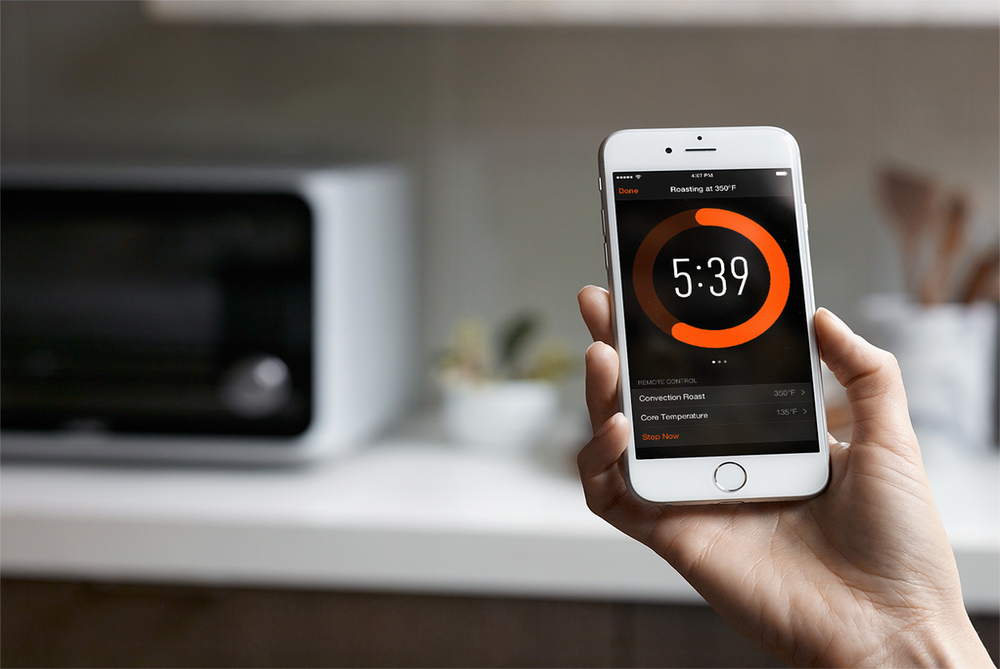 The app supports live streaming, so you can see what's cooking inside the oven. It's like watching a reality show – you know nothing interesting ever happens, but you watch it hoping that something will randomly explode.
Your very own (silent) Gordon Ramsey
June also uses the best of oven technology to be an efficient cooking device even without the other intelligent features. It uses carbon fiber heating combined with convection fans to ensure a faster cook time. It may not be suitable for cooking a Thanksgiving feast for 20 people – although it does fit a 12lb turkey – but the founders believe June can take on many of the day-to-day tasks that most ovens do. "For your oven use cases, we see it becoming your primary cooking tool," said Van Horn.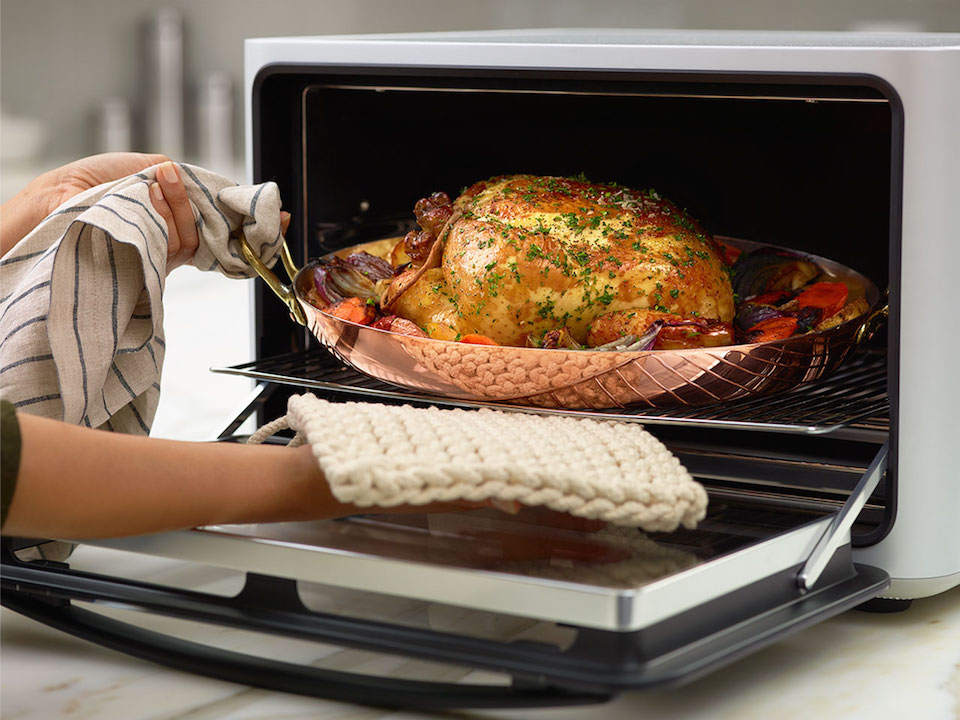 June will start shipping in 2016 to consumers who pay a $95 advance. The company currently has only 22 employees, and is located in San Francisco. The unit costs $1,495 during the pre-order period and will cost $2,995 after July 10.
So what's next? A machine that'll give me a bath, brush my teeth, attract all the dirty laundry and just wash them on its own?
In the meanwhile, get prepared to be blown away by this demo video showing how cool June is – like we already didn't know.