Slice Of The Queen's Royal Wedding Cake To Be Auctioned After 70 Years
What does a slice a 70-year-old cake taste like? You could find out for just a couple hundred pounds! Hansons Auctioneers in Etwall will auction a slice of Queen Elizabeth II and Prince Philip royal wedding cake, which dates back to November 20th 1947.
Jim Spencer of Hansons Auctioneers told Burton Mail about discovering the royal dessert, saying, "It's undeniably a very sweet thing. As soon as I saw it I thought 'Crumbs, what a piece of history! I expect it to make a tasty price at auction. There's no best before date here, it can only improve with age in terms of historic importance and value."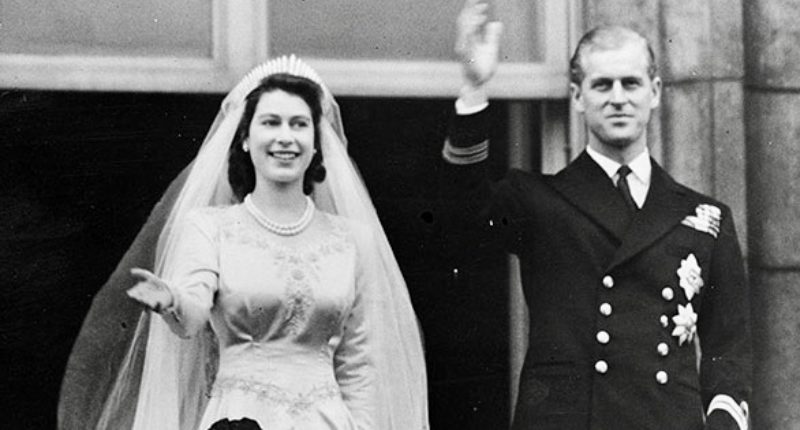 Image: Raw Story
On their wedding day, the royal couple had 11 eloquent cakes gifted to them. The slice being auctioned right now is a chunk of the official cake, which was baked by McVitie and Price, and used ingredients flown in from Australia and South Africa, earning it the nickname 'The 10,000 Mile Cake'.
Their wedding cake stood almost six feet tall, weighing six hundred pounds. It was topped with a silver model of St. George and the Dragon, gifted to the couple as a souvenir. It was preserved as a part of British heritage but destroyed by vandals in 2015. However, it was recreated using 3D printing technology in 2016.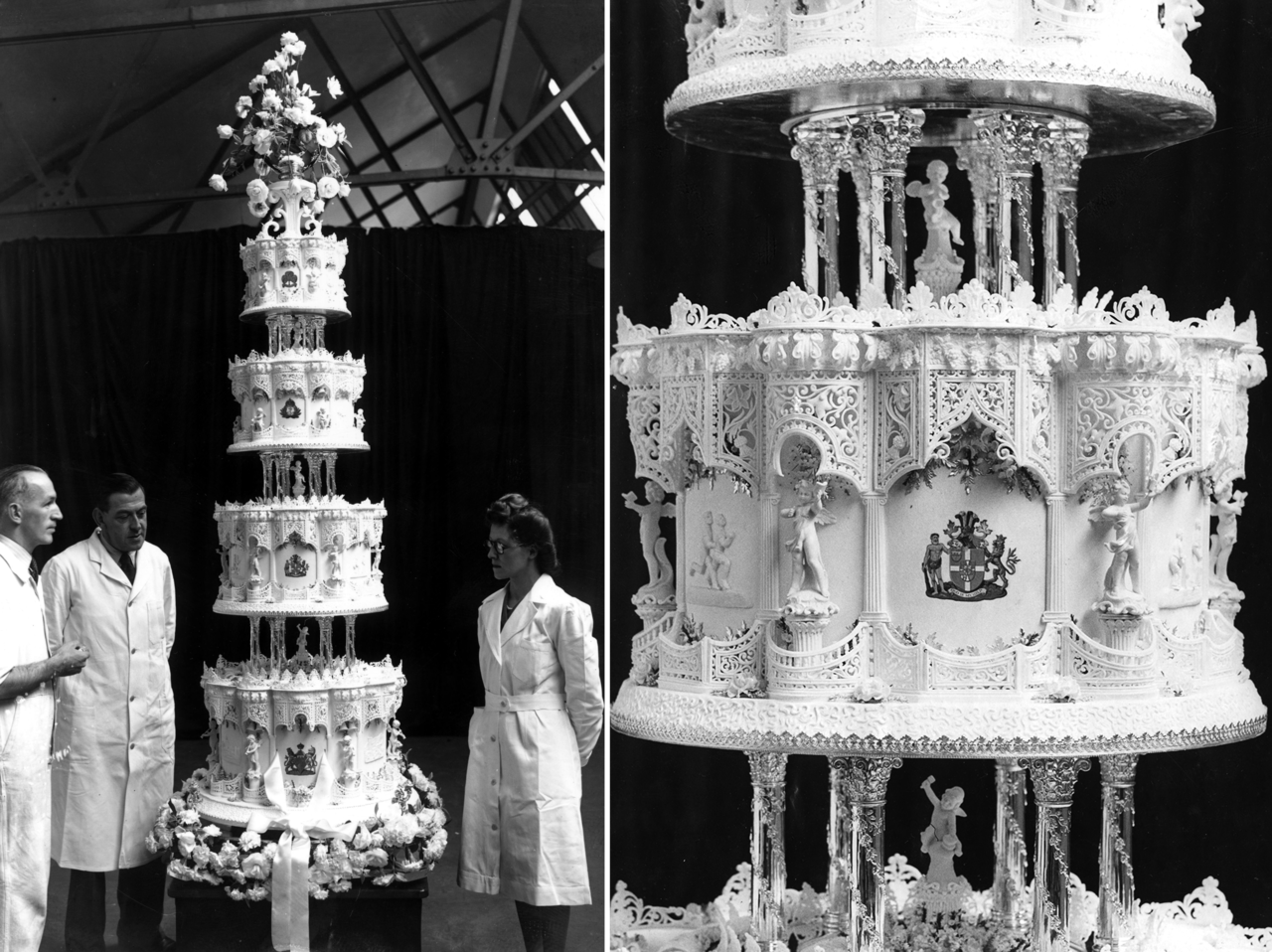 Image: Vanity Fair
This won't be the first time when a slice of the royal wedding cake will be up for auction. Another slice was sold off earlier this year. The royal wedding cake is being auctioned as part of he 'Antique and Collectors Auction", and is expected to bring in between £100-£150 (~ INR 8,000 – INR 12,000). Also, the highest bidder will receive the slice of England's royal history in a small box adorned with wedding bells and is inscribed with the note, "Presented to Mr C. Dickman by Princess Elizabeth, Nov 20th 1947".
Feature Image: Pop Sugar