Sip On Fiery Concoctions And Pair It With Delectable Food At Drinkery 51 In Mumbai
Our experience with Drinkery 51 located at BKC, the hub of corporate offices was a whole new one. The food and drinks we experienced here were curated from a well-planned menu which was executed in a spectacular way. Come, let's take you through our wonderful journey at the newly opened Drinkery 51 in Mumbai.
The Ambience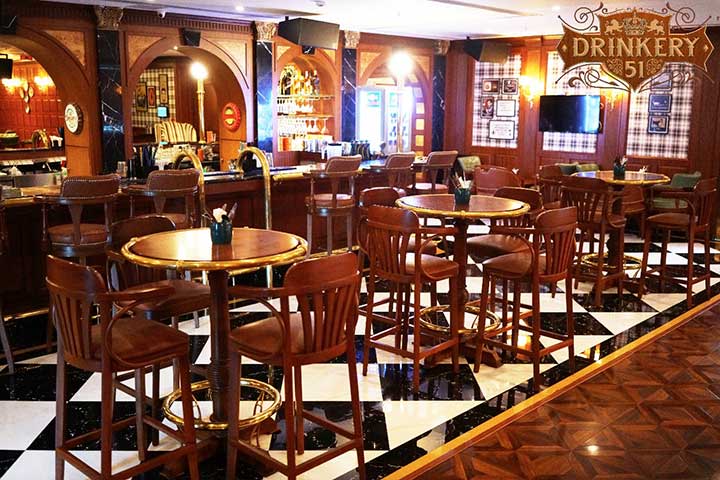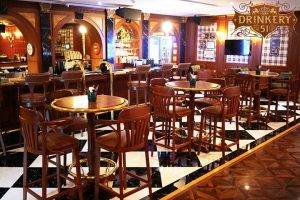 One could easily transport into a world of books with a huge collection stored in this massive space complete with a brightly lit ambience. The wooden touch throughout the space reminded us of a study or a library in giant mansions as described in novels. The dining space was elegantly set with comfortable couches, chairs and the place was fit for a family dinner or a catch up with friends as hookah, drinks and food keep doing the rounds. Did we mention they have plenty of board games too?
The Food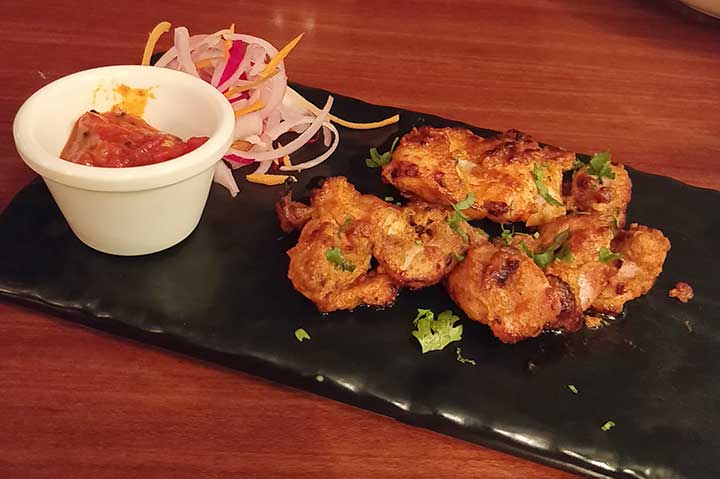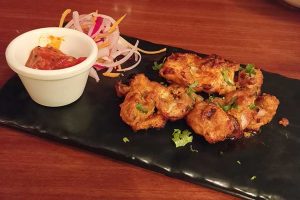 We started with the delectable Roast Garlic Chicken Tikka and it was flavourful, succulent and absolutely delicious. Served with a smoked tomato chutney that paired quite well with the tikka, set a positive note for a great evening ahead.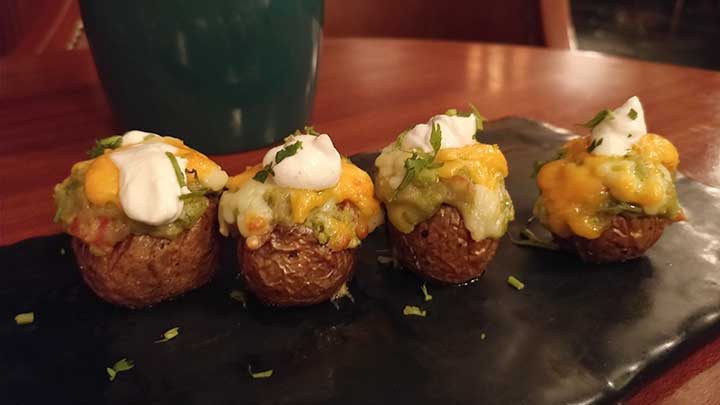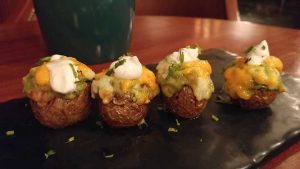 Next on the list of appetizers were the Hassel Back Potatoes which were so darn good, the plate was wiped clean in zero time. The crunchy, smoky potatoes went along very well with the guacamole, sour cream and aged cheddar.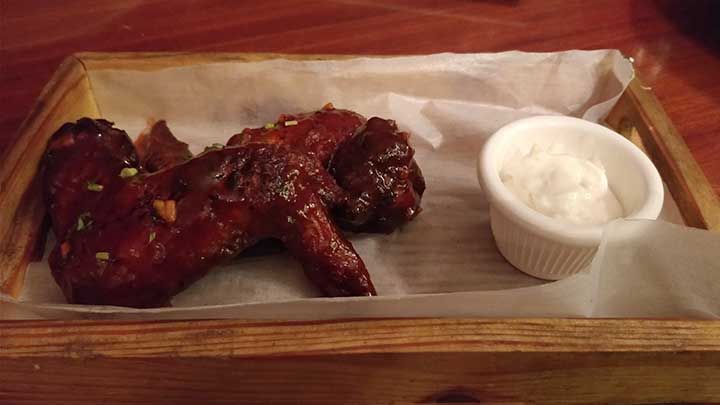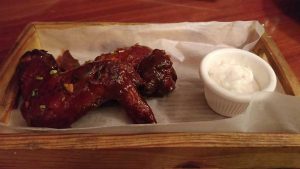 Last on the list of the appetizers were the killer Smoky Buffalo Wings served alongside a delicious garlic aioli. The wings were fiery, full of flavour and went perfectly with the array of cocktails that we tried at Drinkery 51.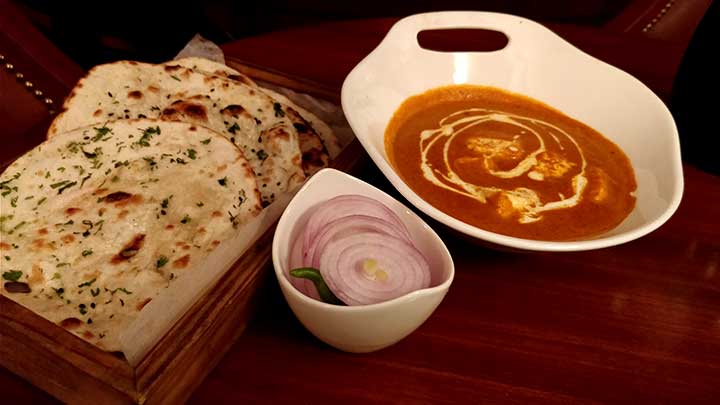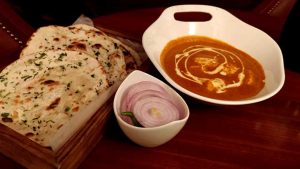 For the main course we relished Paneer Makhani and Dilliwala Butter Chicken with piping hot naans. Needless to say it was a finger-licking end to grand meal.
The Drinks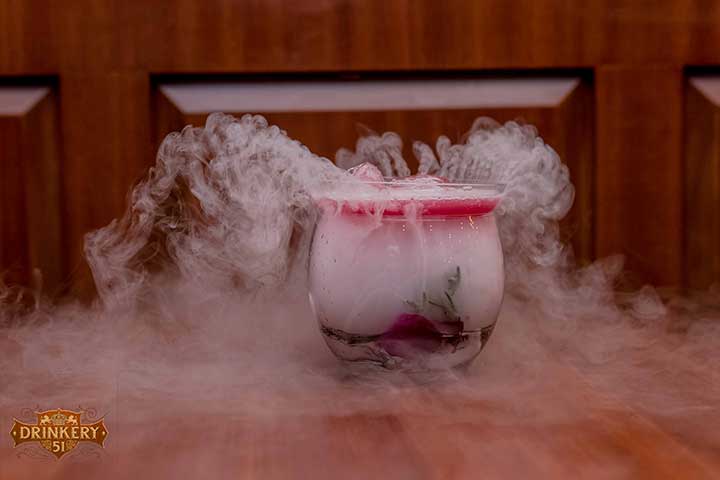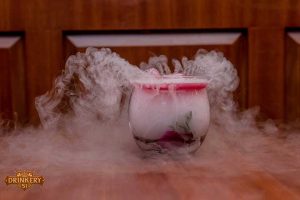 With our appetizers we tried the signature cocktails – Drinkery 51 and Rumble in the Jungle. Drinkery 51 was spiked with Laphroaig, a single malt from Scotland that lent smoky notes to the cocktail complimenting the ambience quite well. Rumble in the Jungle was a fiery concoction of Jim Beam and Absinthe and was served on dry ice to create a little theatre. The cocktails was perfect for those who like it a little strong and play with flavours in their drinks.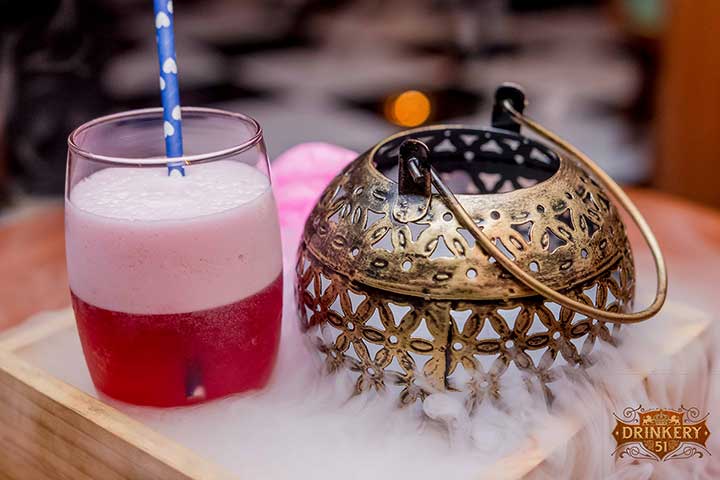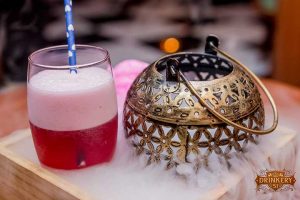 Next we tried a feminine drink named after the popular lipstick – Chanel No 51. Not only did the colour did justice to its namesake but also the strawberry syrup spiked with vodka made it a delightful, elegant drink.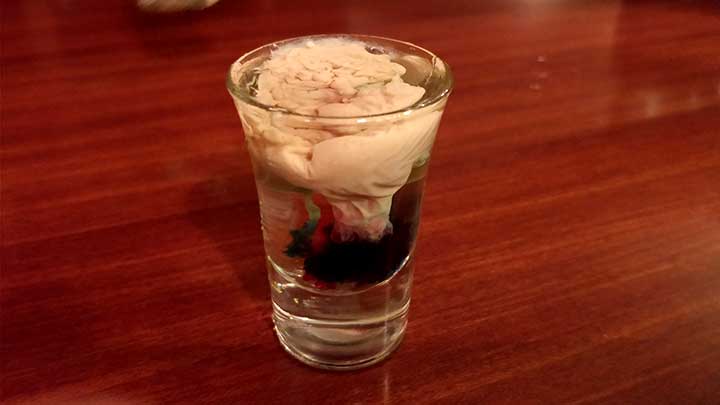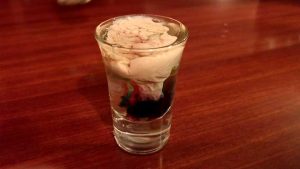 Last but definitely not the least we downed Brain Haemorrhage shots as an ending note to our meal. The shot resembled a brain, an effect created with Baileys and Peach Schnapps and was enough to give us a kick. The taste was strong with a tinge of sweetness and left us with a happy high.