"Nothing beats Delhi when it comes to food" Sidharth Malhotra Loves Himself A Good Meal
A classy stud on-screen but a Delhi boy at heart, Sidharth Malhotra has made it big in the Hindi Film Industry. And what's a Delhi boy without a special place for food in their heart? True enough, the actor is an ardent foodie. Here are a few of his favorite things.
Home-Cooked
Sidharth Malhotra loves himself some good home-cooked food. Especially if it's from his mother's kitchen. "My mother is an excellent cook, and I enjoy my meal every time she makes one. I miss home-cooked meals when I am travelling for shoots. She makes really good Achari Mutton and Mutton Biryani."
And not just the rich meats and gravies, the SOTY roots for just about anything hi mom cooks. "As a kid, I remember my mother always experimenting with bizarre combinations of food such as gulab jamun and pickle! Surprisingly, many years down the line, I have adapted the same."
Of course, stardom comes with its fair share of displacement if you're not already a Mumbaikar. Especially then. This led to the inevitable, cooking for himself. "When I had just come down to Mumbai and didn't have any movies in hand, I used to stay on my own. I managed my own kitchen and used to cook a lot, but that was more of boiled food and basic cooking." Just a few more things that make the guy irresistibly adorable.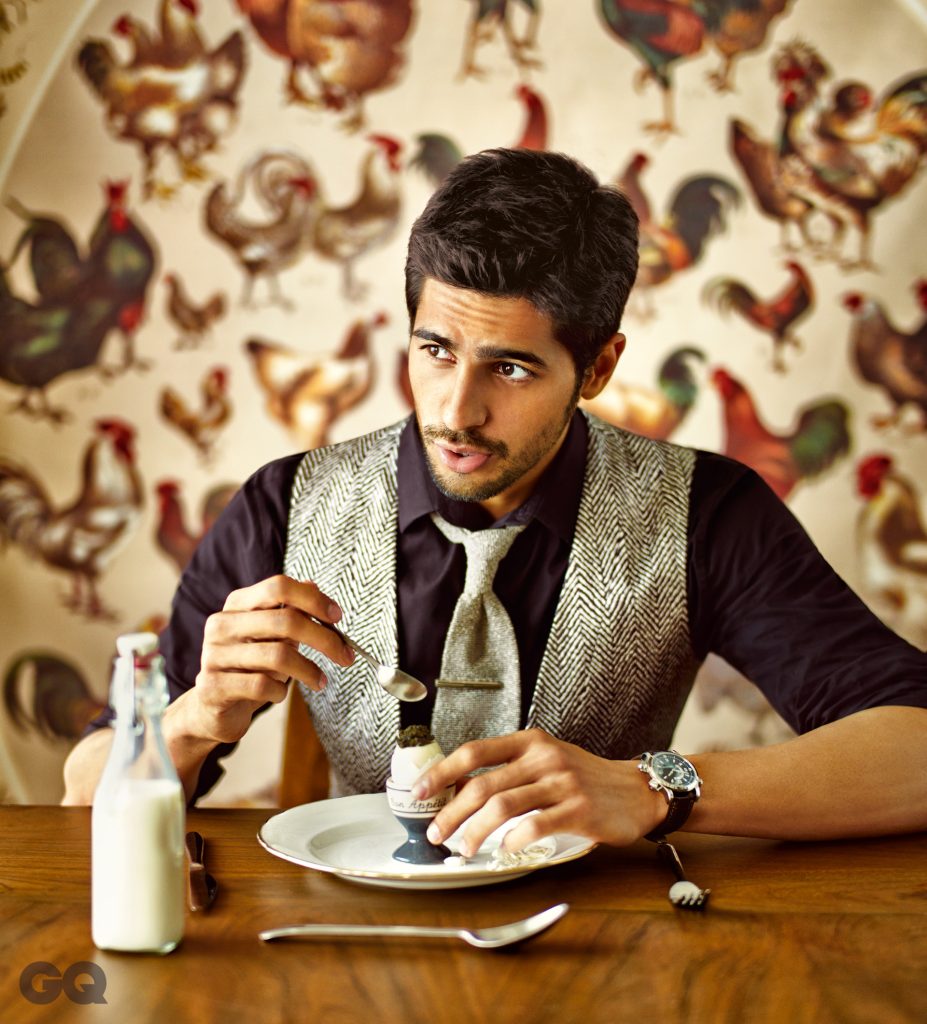 Image: GQ India
Street Foodie
Though a fan of Italian and Japanese cuisines, Malhotra admits to being a slave for his hometown's staple – street food. "Growing up in Delhi we had a lot of chaat — Gol Gappa, Raj Kachori, Aloo Tikki and Chana Puri. We used to frequent Haldiram and Bengal Sweet Centre in South Extension.
"Nothing beats Delhi when it comes to food. It has some fantastic restaurants and street-food joints", he adds.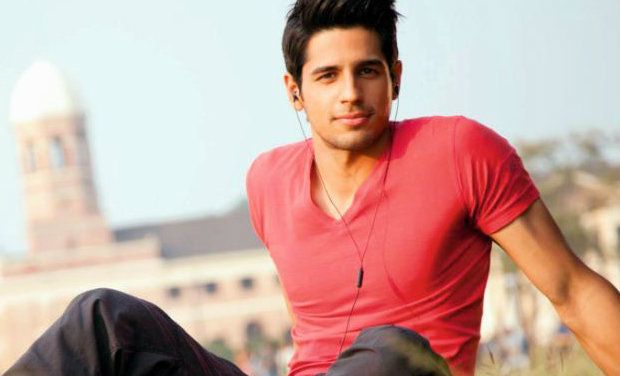 Grub Necessities
The actor who turned vegetarian to maintain his physique, does have his binge streaks. A few foods that one can always expect at his crib include eggs, dark chocolate and gluten free bread. "(I binge on) sweets and dark chocolate. Actually, on my cheat days, I eat just about anything and everything."
Add to that a portion of puri, halwa and chana, and you've got yourself Sidharth Malhotra dream meal!
Source: The Indian Express
Feature Image: Huffington Post