Shilpa Shetty Is The New Face Of Probiotic Drink, Yakult Danone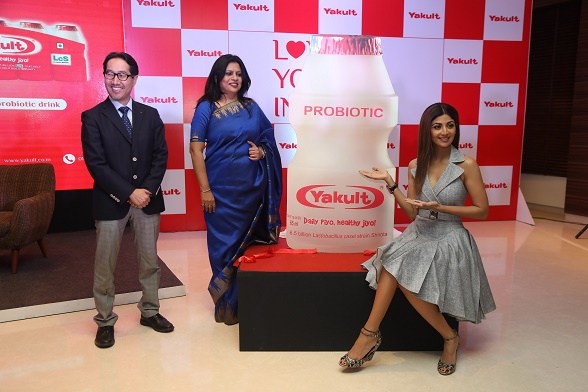 Yakult Danone India has announced that it has appointed Bollywood personality and businesswoman Shilpa Shetty Kundra as its brand ambassador.
In Sync With "Shirota-ism"
Danone India made the announcement in a press conference where it was outlining its plans to promote the benefits of probiotic drinks in India. : "India with a population of more than 1.2 billion ranks very high in our list of priorities," said Minoru Shimada, MD, Yakult Danone India.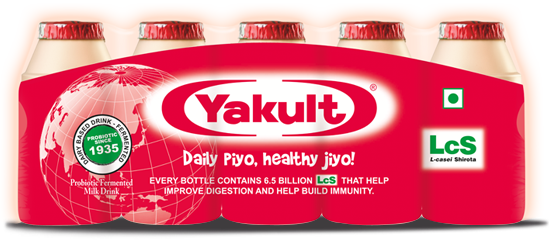 Also present at the conference were Dr Neerja Hajela, the general manager of science and regulatory affairs at Yakult Danone India and Shillpa Shetty Kundra. We are proud to have Shilpa Shetty as our brand ambassador as she is synonymous with good health, fitness and an active lifestyle. Having carved a niche for herself in the health and fitness space, Shilpa is completely in sync with "Shirota-ism" our core ideology which focuses on the idea of 'prevention being better than cure' and 'a healthy intestine leads to a long life'," said Shimada.
Meanwhile, Kundra said "I am very careful about my association with brands and therefore it was important for me to visit the Yakult factory to learn more… Totally convinced, I make sure now that my entire family and me have Yakult every day. I feel very proud to be associated with Yakult as their brand ambassador and want more people understand its benefits."
Yakult is manufactured in Sonepat in Haryana and is being presented as a drink which will boost immunity and modulate the intestinal flora to restore balance in the body.